Many of the nation's best-known and best-loved agents and other professionals who promote writers will be in The Big Easy this year to review and consult with you. Enjoy this early look at our agent and editor faculty; the remainder of faculty will be placed here in the next several days.

 Literary Publicists, Consultants, Writing Coaches



Barbara Barnett, is a well known author and arts blogger and is much in demand as a speaker. As publisher and executive editor of Blogcritics magazine, Ms. Barnett's pop culture essays and in-depth interviews with leading actors, writers and Hollywood A-listers reach over 300,000 readers per week. Her debut novel, The Apothecary's Curse, was a finalist for the 2017 Bram Stoker Award and winner of the Reader's Choice Award at the 2017 Silver Falchions, is a Gaslamp Fantasy, which blends her background in biology and chemistry with her love for historical fiction. As blogger, Barbara was an early internet influencer with her blog, Welcome to the End of the Thought Process, which led to her book, Chasing Zebras, the essential guide to the hit television series House, M.D. An annual favorite at MENSA's HalloWEEM convention, Barbara speaks to standing room crowds on subjects as diverse as "The Byronic Hero in Pop Culture,"  "The Conan Doyle Conundrum," which explored the famous author's life-long belief in fairies, and the philosophy of "radical amazement." She was recently the keynote speaker at ARRTCon, a conference of Illinois Librarians, where she talked about the symbiotic relationship of libraries and pop culture. She has given workshops and talks at numerous conferences on the craft of writing and platform building for authors. She recently joined the faculty of the Profitable Authors Institute, where she will be doing a series of video workshops on Blogging for authors. At Words & Music, 2017, Ms. Barnett will be doing a workshop on how to blog successfully generally and on point how to blog your book successfully. Barbara holds a masters degree in public policy and political science from the University of Illinois. She lives in the Chicago area with her tolerant husband and best critic Phillip and their Australian Shepherd Semra.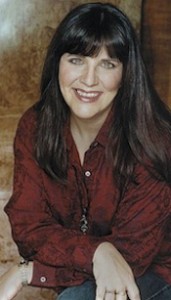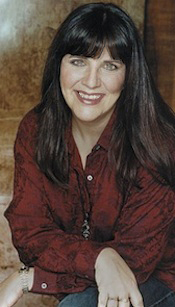 Shari Stauch has been involved in publishing, marketing and PR for 30 years. Her creation, Where Writers Win serves a growing community of writers and authors. In 2008, Stauch signed on as Co-Director of Programming for Words & Music: A Literary Feast in New Orleans, Stauch continues to work with the Pirate's Alley Faulkner Society as well as with agents, editors, writers and aspiring authors throughout the U.S., using her marketing and PR talents to help authors broaden their audiences. Stauch is a certified coach, an award-winning essayist and fiction writer, and four-time Faulkner-Wisdom finalist, including twice as an Essay finalist. In 2010 Ms. Stauch was First Runner-up in 2010. She was First Runner-up in the novel-in progress category in 2007 as well. She is the author of four non-fiction books. She is working on completion of a novel set in her hometown, Chicago, IL. Ms. Stauch will be advising writers on how to market their books successfully.
Malaga Baldi has worked as an independent literary agent since 1986.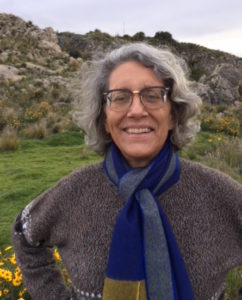 Her firm is an eclectic agency specializing in literary fiction, memoir and cultural history. She worked as a cashier at Gotham Book Mart, in the Ballantine Books Publicity Department, as an associate at Candida Donadio & Associates and the Elaine Markson Agency before starting her own business. Baldi believes the strength of the author's voice and the heart of the story to be key when considering any new work.  What she wants in fiction: take her to a place she never been before.  Make her want to drop everything she is doing in order to find out what happened.  She leans toward voicey, queer, odd, political, dangerous, challenging, left of center fiction.  Her bread and butter is non-fiction.  "By this I mean it pays the rent.  Non fiction is easy to classify, my search for an acquiring publishing house is more obvious……I am looking for intelligent prescriptive how to/solving problems nonfiction, biography, historical narrative, creative/hybrid/multi disciplined nonfiction, memoir, narrative, narrative, narrative. Think like a journalist,write like a poet." Baldi was graduated from Hampshire College and lives in NYC with her family and 12-year-old black standard poodle.
Lisa Bankoff established BANKOFF COLLABORATIVE, LLC after building a distinguished list during her years at ICM Partners, including: Nancy Horan, whose debut novel Loving Frank has sold in excess of a million copies; Julie Schumacher, author of Dear Committee Members and the first woman to be awarded the Thurber Prize for American Humor; Carrie Brown, author of The Stargazer's Sister, winner of the Library of Virginia's People's Choice Award and John Gregory Brown, Fiction category winner for A Thousand Miles from Nowhere; and Laura Kasischke, novelist and winner of the 2012 NBCC Award for Poetry; Chris Bachelder, author of the NBA fiction finalist The Throwback Special; the NBCC Award winner Harriet Washington, for Medical Apartheid, a history of medical experimentation on Black Americans; Thomas Dyja, whose Heartland Prize-winning history of Chicago, The Third Coast, was named a New York Times Notable Book; Pulitzer Prize-winning journalist Eileen Welsome, author of The Plutonium Files; and Douglas Brinkley, presidential historian and author of numerous bestselling books, most recently Rightful Heritage: FDR and the Land of America. In both fiction and nonfiction, she looks for narrative flair, original thinking, and a strong voice. Wit and a dry sense of humor get bonus points.
Elise Capron is an agent at the Sandra Dijkstra Literary Agency, which was established over 35 years ago and represents a wide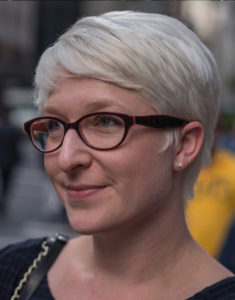 range of award-winning and best-selling fiction and non-fiction authors, including Amy Tan, Lisa See, Maxine Hong Kingston, Chitra Divakaruni, Diane Mott Davidson, and many more. Elise has been with SDLA since 2003. On the fiction side, Elise focuses on serious adult literary fiction, including short story collections. She loves family sagas, coming-of-age, magical realism, and multicultural fiction, and looks for unique narrative voices and memorable characters. A few of her representative fiction titles include Tiphanie Yanique's How to Escape from a Leper Colony (Graywolf) and The Land of Love and Drowning (Riverhead), Courtney Brkic's The First Rule of Swimming (Little, Brown), Maureen McHugh's After the Apocalypse (Small Beer Press), which was picked as a "Top 10 Best of the Year" by Publishers Weekly, and Jonathon Keats's The Book of the Unknown (Random House). On the non-fiction side, Elise is looking for fascinating true stories told in a compelling way. She is especially interested in working with historians and journalists. Some of Elise's representative non-fiction titles include Cynthia Barnett's Rain: A Natural and Cultural History (Crown), which was long-listed for the National Book Award and the PEN/E.O. Wilson Literary Science Writing Award, Meera Subramanian's A River Runs Again (Public Affairs), Jack Shuler's The Thirteenth Turn: A History of the Noose(Public Affairs), Jonathon Keats's You Belong to the Universe: Buckminster Fuller and the Future (Oxford University Press), and more.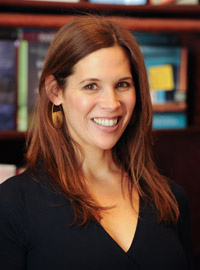 Katherine Fausset is an agent with Curtis Brown, Ltd. She represents authors of literary and commercial fiction, memoir, narrative nonfiction and other select non-fiction, including multiple award-winning and national bestselling authors. Recent and notable books by her clients include Lucia Berlin's stories A Manual for Cleaning Women, Emily St. John Mandel's Station Eleven, YA author Cynthia Hand's My Lady Jane, novelist Benjamin Percy's book on the craft of writing Thrill Me, Lisa Brackmann's thriller The Go-Between, journalist Ioan Grillo's Gangster Warlords, the prequel to Cara Black's Parisian mystery series Murder on the Quai, and Kelly Luce's debut literary novel Pull Me Under. Katherine received her B.A. in English and American Literature and Language from Harvard University, and back when she was a 20-something, she co-authored The Cooking Club Cookbooks. A longtime resident of New York City, she has recently relocated to her hometown of New Orleans. She is drawn to books set in foreign countries, plots involving knotty family dynamics, lyrical prose, the dark, the strange, and the humorous. She also pays close attention to query letters which include compelling comparative titles. For submission information, please see her agent page at www.cbltd.com. Katherine is the judge for the Novel category of the 2017 William Faulkner – William Wisdom Creative Writing Competition. Because of all the reading she is doing for the competition, she will not be accepting new  manscripts to critique. She will be doing a workshop, however, and she will be doing one-on-one critiques with any authors who placed on the short list who attend the festival.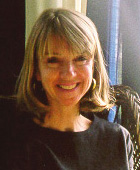 Deborah Grosvenor  has more than 25 years' experience in the book publishing business as an agent and editor. During her career, she has edited or represented several hundred nonfiction books. As an editor, she acquired Tom Clancy's first novel, The Hunt for Red October. Her distinguished client list includes nationally prominent writers, New York Times bestselling authors, and prize-winning historians and journalists. Among them are Stephen Coonts, Eleanor Clift, Morton Kondracke, Thomas Oliphant, Charlie Engle, Harrison Scott Key, John Sexton, Henry Allen, Aaron Miller, Scott Wallace, Curtis Wilkie, Nina Burleigh, Thomas Fleming, Jonathan Green, Jay Rubenstein, Willard Randall, Mark Geragos, Peter Cozzens, Meg Noonan, Barbara Dreyfuss and Elizabeth Pryor. Deborah is interested in narrative nonfiction in the categories of history, biography, politics, current and foreign affairs, memoir, food, the South, humor, Italy, the environment, and travel. For fiction, she is simply interested in great storytelling, especially in an historical context. Deborah is the recipient of the TWIN award (Tribute to Women in Industry), given by the YWCA and industry to "outstanding women who have made significant contributions to their companies in managerial and executive positions." She has been a part of the Faulkner Society's annual fall festival since Word & Music was created and regularly judges a category of the Faulkner-Wisdom Competition. This will be here 20th year of service to Words & Music and we applaud her hard work and her loyalty to the Faulkner Society.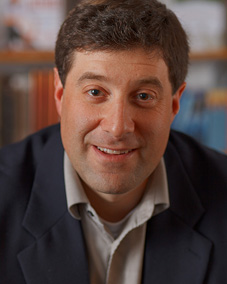 Jeff Kleinman is a literary agent, intellectual property attorney, and founding partner of Folio Literary Management, LLC, a New York literary agency which works with all of the major U.S. publishers (and, through subagents, with most international publishers).  He's a graduate of Case Western Reserve University (J.D.), the University of Chicago (M.A., Italian), and the University of Virginia (B.A. with High Distinction in English).  As an agent, Jeff feels privileged to have the chance to learn about an incredible variety of new subjects, meet an extraordinary range of people, and feel, at the end of the day, that he's helped to build something – a wonderful book, perhaps, or an author's career. His authors include Garth Stein, Eowyn Ivey, Robert Hicks, Charles Shields, Bruce Watson, Neil White, and Philip Gerard. His interests include Nonfiction, especially narrative nonfiction with a historical bent, but also memoir, health, parenting, aging, nature, pets, how-to, science, politics, military, espionage, equestrian, and biography; and Fiction: very well-written, character-driven novels, some suspense, thrillers, mainstream upmarket commercial (i.e. book club), and literary fiction. He has absolutely no interest in children's, romance, mysteries, westerns, poetry, screenplays, novels about serial killers, suicide, or children in peril (kidnapped, killed, raped, etc.). For more information about Jeff (including interviews, books sold, and so forth), please visit him
at his site. Jeff and Michelle Tessler will be doing a Master Class on character development with Tim Gautreaux and Ladee Hubbard during Words & Music, 2017.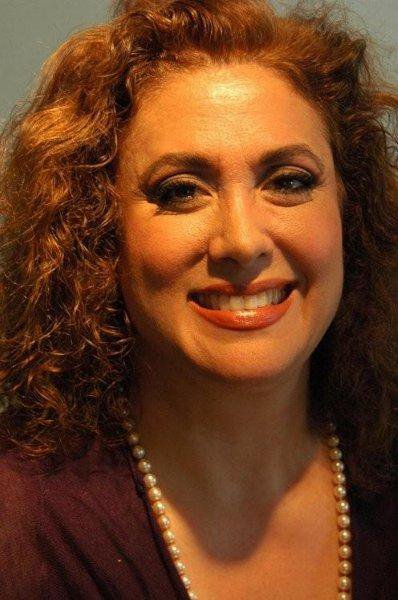 Katharine Sands of the Sarah Jane Freyman Literary Agency accepts clients in these specialty genres: General fiction, Mystery, Romance, Suspense/thriller, Reference, Biography, and Business/investing/finance. She worked with a diverse list of authors including: Spiritual Pregnancy: Nine Months that Change Your Life Before You Give Birth by Dr. Shawn Tassone and Dr. Kathryn Landherr; Talk to Strangers: How Everyday Random Encounters Can Expand Your Business, Career, Income and Life by David Topus; The New Rules of Attraction: How to Get Him, Keep Him and Make Him Beg for More by Arden Leigh; Stand Up for Yourself: Resolve Workplace Crises Before You Quit, Get Axed or Sue the Bastards by Donna Ballman; Making Healthy EZ with Dr. Oz guest, Dr. Julie Chen; Dating the Devil (producer: Vast Entertainment) by Lia Romeo; XTC: Song Stories; Chasing Zebras: THE Unofficial Guide to House, MD by Barbara Barnett of Let's Talk TV; CityTripping: a Guide for Foodies, Fashionistas and the Generally Style-Obsessed; Writers on Directors; Ford model Helen Lee's The Tao of Beauty; Elvis and You: Your Guide to the Pleasures of Being an Elvis Fan; New York: Songs of the City; Taxpertise: Dirty Little Secrets the IRS Doesn't Want You to Know; The SAT Word Slam, Divorce After 50; Trust Your Gut; Make Up, Don't Break Up with Oprah guest Dr. Bonnie Eaker Weil to name a few. She is the agent provocateur of Making the Perfect Pitch: How to Catch a Literary Agent's Eye, a collection of pitching wisdom from leading literary agents. Recently contributed "Grey is the New Black" to Fifty Writers on Fifty Shades of Grey, a nonfiction look at the cultural phenomenon of the bestselling novel. Actively building her client list, she likes books that have a clear benefit for readers' lives in categories of food, travel, lifestyle, home arts, beauty, wisdom, relationships, parenting, and fresh looks, which might be at issues, life challenges or popular culture. When reading fiction she wants to be compelled and propelled by urgent storytelling, and hooked by characters. For memoir and femoir, she likes to be transported to a world rarely or newly observed.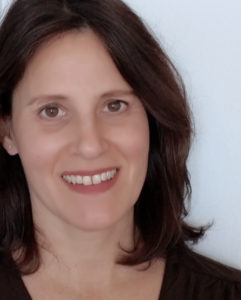 Michelle Tessler established her New York-based literary agency in 2004. She represents a select number of best-selling and emerging authors in both fiction and non-fiction. Clients include accomplished journalists, scientists, academics, experts in their field, as well as novelists and debut authors with unique voices and stories to tell. She values fresh, original writing that has a compelling point of view. She loves discovering new writers who can craft a character-driven story that has narrative drive.  Her list is diverse and far-reaching. In non-fiction, it includes narrative, popular science, memoir, history, psychology, business, biography, food, and travel. In many cases, she signs  authors who are especially adept at writing books that cross many of these categories at once. In fiction, she represents literary, women's, and commercial.   Clients include Hala Alyan, Paul Collins, Frans de Waal, Mira Jacob, Rebecca Kauffman, Amy Stewart, Elizabeth Dowling Taylor, Amanda Eyre Ward, David Sloan Wilson, and Guy Winch, PhD.  She is a member of the Association of Author's Representatives and Women's Media Group.  Michelle and Jeff Kleinman will be doing a two-hour workshop on character development during Words & Music, 2017.
Jennifer Weltz—as President of The Jean V. Naggar Literary Agency, Inc (JVNLA, Inc..), has made th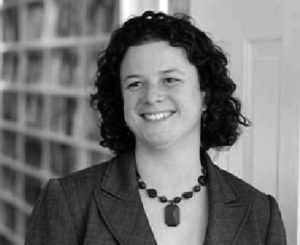 ousands of deals domestically, internationally and for film for over two decades. She represents, Fiction, Non-fiction and Children's Book authors in multiple genres. Her interests are varied but she always looks for strong writing, plot, and voice married to a unique story.
Jennifer has been a keynote speaker as well as moderated and participated in panels on publishing for Digital Book World, the AAR, the BEA, The Romantic Times Convention, The Historical Novels Convention, PNWA etc. She also is a guest lecturer for Pace University and the University of King's College.
A Proud Publisher: Texas Review Press

Texas Review Press has a proud record of publishing fine poetry chapbooks, fiction, non-fiction and a variety of art books since 1979.  The Faulkner Society is pleased the representatives of TRP, Kimberly Davis and Sarah Cortez, both distinguished authors, will be presenting at Words & Music, 2017. They will be speaking on the role of the university press in contemporary publishing and they will be joined by author/editor/writing coach Johnnie Bernard, whose debut novel, A Good Girl, has been published by TRP, and Jack Bedell, Louisiana's new Poet Laureate, whose work has been published by TRP. Kimberly will be critiquing non-fiction submissions during Words & Music and Sarah will be critiquing poetry. Jack and Sarah are among poets who will read from their work at the Muse on the Mississippi poetry event, following this  discussion.
Kimberly Davis of Texas Review Press, who will be critiquing non-fiction during Words & Music, has a BA in Arts and Entertainment Media Management from Columbia College Chicago, and an MFA in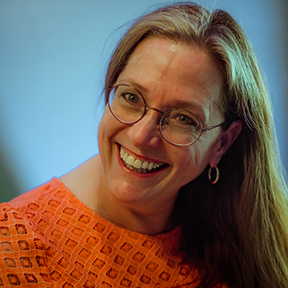 Creative Writing, Editing, and Publishing from Sam Houston State University. She has been with Texas Review Press since 2014, and has been managing operations there since Paul Ruffin's death in April, 2016. Kim is a writer, editor, and graphic designer with numerous articles in magazines and journals in the US and in the UK. In addition to peer reviewed articles about online rhetoric and composition classes, she is widely known as a writer about jobs in the adventure travel industry. Therefore, it is not surprising that her fiction often finds her characters struggling at sea. Texas Review Press is distinguished among university presses for publishing fine literature and art books with the special distinction of being among the very few presses which actually seek out and publish poetry. Among the poets Texas Review Press has published is Louisiana's new Poet Laureate, Jack Bedell, Ph.D., who is a Professor of writing at the University of Southeastern Louisiana, Hammond, LA. Kim's colleague at Texas Review Press, Sarah Cortez, who is a marvelous poet as well as Poetry Editor at the Press, will be critiquing poetry submissions.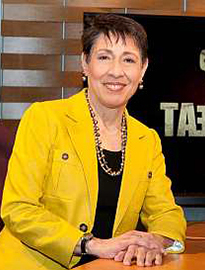 Sarah Cortez, a native Houstonian and Councilor of the Texas Institute of Letters, is the author of an acclaimed poetry collection, How to Undress a Cop, and winner of the PEN Texas literary award in poetry. She has edited Urban Speak: Poetry of the City and Windows into My World: Latino Youth Write Their Lives, winner of the 2008 Skipping Stones Honor Award. She has also edited Hit List: The Best of Latino Mystery, Indian Country Noir (Akashic Books), and You Don't Have a Clue: Latino Mystery Stories for Teens, which was short-listed for the 2012 International Latino Book Awards. In 2012, her spiritual memoir, in poetry and prose, entitled Walking Home: Growing Up Hispanic in Houston was published by Texas Review Press and was hailed by the Houston Chronicle as "a love letter to the city of Houston." A collection of poetry from the urban street cop's perspective, Cold Blue Steel, was published in 2013 by Texas Review Press and short-listed for the Writer's League of Texas Poetry Award. A volume she edited, Our Lost Border: Life Amid the Narco-Violence was also published in 2013 and has won both a Southwest Book Award and International Latino Book Award. Her most recent book, Vanishing Points: Poems and Photographs of Texas Roadside Memorials (Texas Review Press, November, 2016) responds to stunning black and white photographs of roadside memorials with poems written by some of the state's finest poets. Texas Poet Lauerate Karka K. Morton says, "This collection is a work of art…" Vanishing Points was named a 2016 Southwest Book of the Year and received Honorable Mention from the International Latino Book Awards. For her editing work on Vanishing Points, Ms. Cortez won both the 2016 Texas Award for Editing and the National Award for Editing from the National Association of Press Women. Her new book, Tired, Hungry, Standing in One Place for Twelve Hours: Essential Cop Essays (Texas Review Press, 2017) is due to be published late in 2017. In 2014, Ms. Cortez was named to Texas Commission on the Arts Touring Roster and continues in that role. Her writing has appeared in The Sun, Rattle: Poetry for the 21st Century, The Houston Chronicle, Dallas Morning News, The Texas Review, New Texas, Louisiana Literature, Blue Rock Review, Pennsylvania English, The Midwest Quarterly, and many other publications and is widely anthologized in collections by Penguin, the Great Books Foundation, and other international publishers. One of her poems was chosen for the national "Poetry in Motion" program, which places poems in city buses, and was featured on placards on METRO buses and a Cortez poem was selected from 6,000 submissions to place in the 2011 poetry contest of Rattle, an internationally prestigious poetry journal. A dedicated, experienced educator, Ms. Cortez has taught poetry, fiction, and memoir to students ranging from third graders to senior citizens. She taught creative writing for six years at the University of Houston-Central, in addition to teaching throughout the community through Writers in the Schools, The C.G. Jung Center, Inprint, The River Visual and Performing Arts Center, and COH Multi-Service Centers. She is an inspiring and energetic teacher in every genre—poetry, memoir, fiction, and essay.   She has served as a Writing Consultant for HISD, working with at-risk teens. She also serves the Harris County Department of Education as a specialist in writing the college essay.
Johnnie Bernhard, A former English teacher and journalist, has a passion for reading and writing. Her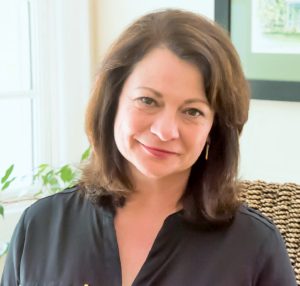 work has appeared in University of Michigan Graduate Studies Publications, Heart of Ann Arbor Magazine, Houston Style Magazine, World Oil Magazine, The Suburban Reporter of Houston, The Mississippi Press, University of South Florida Area Health Education Magazine, the international Word Among Us, Southern Writers Magazine, Gulf Coast Writers Association Anthologies, The Texas Review, and the Cowbird-NPR production on small town America. Her entry, "The Last Mayberry," received over 7,500 views, nationally and internationally. A Good Girl, her debut novel, received top short list recognition in the 2015 William Faulkner-William Wisdom Creative Writing Competition, as a featured novel for the 2017 Mississippi and Louisiana Book Festivals. It is a finalist in the 2017 national Kindle Book Award for literary fiction, and a nominee for the 2018 PEN/Robert W. Bingham Prize. Her second novel, How We Came to Be is set for publication in spring 2018. It is a finalist in the 2017 Faulkner-Wisdom Competition.  Johnnie is owner of Bernhard Editorial Services, LLC, where she writes book reviews for Southern Literary Review, as well as assisting writers hone their craft. She will be critiquing fiction, non-fiction, and query letters during Words & Music, 2017. Johnnie and her husband reside in a 19th century cottage surrounded by ancient oak trees and a saltwater marsh near the Mississippi Sound. They share that delightful space with their dog, Lily, and cat, Poncho. www.johnniebernhardauthor.com 
And More Excellent Editors!

Libby Burton is a senior editor at Henry Holt, where she edits both fiction and nonfiction that features voice-driven stories for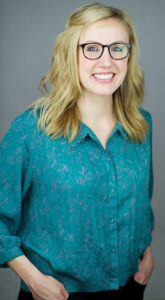 smart women looking to push boundaries and make change. She seeks writers from the worlds of pop culture and social media and is always on the lookout for memoir, essays, and unique takes on recent history and our contemporary life. Some of her forthcoming titles include The Merry Spinster: Tales of Everyday Horror by Mallory Ortberg; More Than True The Wisdom of Fairy Tales by Robert Bly; Minority Leader: How to Lead from the Outside and Make Real Change by Georgia Gubernatorial candidate Stacey Abrams; Tonight I'm Someone Else: Essays by Chelsea Hodson; and more. Previously edited books include: So Sad Today, an essay collection by acclaimed poet Melissa Broder; A Different Kind of Daughter by Maria Toorpakai, a tale of survival and identity from one of the top-ranked squash players in the world; Munich Airport by critically acclaimed author of The Apartment, Greg Baxter; The Cookup: A Crack Rock Memoir by D. Watkins; All the Lives I Want: Essays About My Best Friends Who Happen to Be Famous Strangers By Alana Massey; and Mothrest: A Novel By Kristen Iskandrian; among others. She earned a BA from the University of Virginia and MFA in poetry writing from Columbia University. Previously, she was an editor at Twelve/Grand Central and W. W. Norton. Her debut collection titled Soft Volcano was selected by Ross Gay as winner of the 2017 Saturnalia Books Poetry Prize and will be published in March 2018.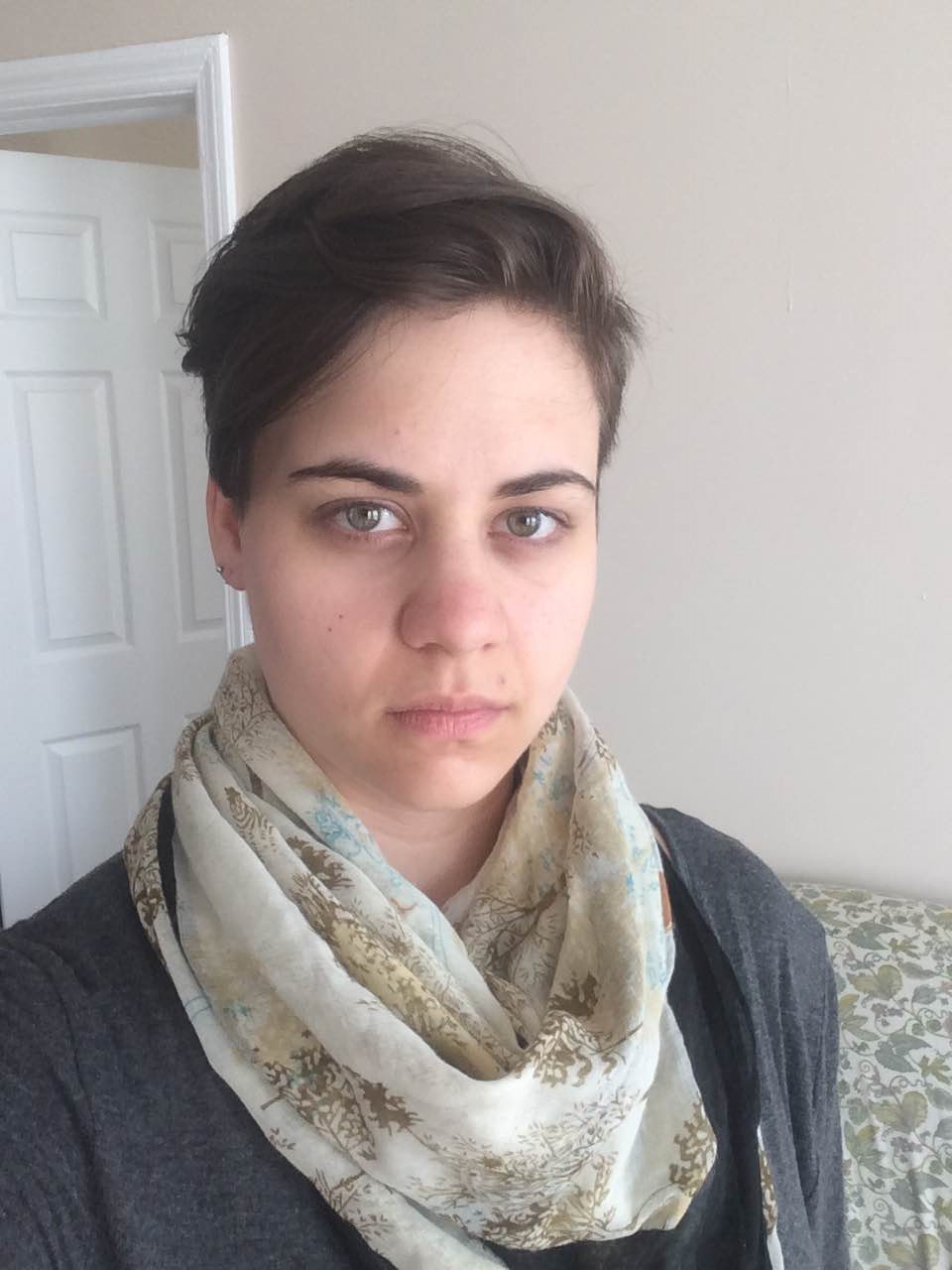 Sylvan Creekmore has been an editor at St. Martin's Press and Wednesday Books for five years. There, she launched nerdy YA rom-com author Lily Anderson's career, and is proud to be working on provocative sex educator Gigi Engle's forthcoming book, as well as Suicide Girls founder Missy Suicide's forthcoming feminist business memoir. Other projects she has collaborated on include Bill Nye the Science Guy's first two books for adults, B. A. Paris's New York Times, USA Today, and internationally bestselling thrillers, and former New York City mayor Michael Bloomberg's New York Times bestselling Climate of Hope, co-written with former head of the Sierra Club Carl Pope. She is a graduate of Mount Holyoke College and the Columbia Publishing Course at the Columbia University Graduate School of Journalism. Sylvan is actively looking for YA with female friendships, especially friend groups, and any spectrum of LGBT characters or characters of color. A high-concept hook is sure to interest her, and she tends to like writing that is upmarket commercial and page turners where every scene ups the emotional stakes. She's recently loved MacKenzi Lee, Maggie Stiefvater, Cale Dietrich, and Nina LaCour. She's also looking for upmarket adult fiction like Sweetbitter or The Girls, which features or is aimed at 20- to 30-something women, especially if they're doing things they're not "supposed" to do; and select horror (she's pretty hard to scare). Finally, Sylvan particularly wants more "smart books for smart women": feminist nonfiction and millennial nonfiction, along the lines of Rebecca Solnit, Rebecca Traister, and Ariel Levy.
She's not crazy about writing that's extremely literary, or that would be described as lyrical; a plot that's more internal or contemplative; or adult sci-fi or fantasy.
Jasmine Faustino is a Senior Associate Editor at Flatiron Books, which was founded at Macmillan in 2013 and has since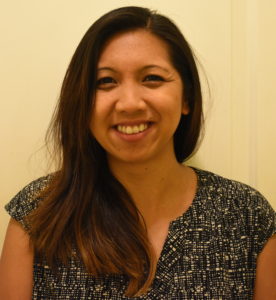 published several critically acclaimed titles, including six #1 New York Times bestsellers. Jasmine focuses on acquiring commercial nonfiction and is especially drawn to diverse voices and stories that expose readers to new lifestyles and ways of thinking. She's always on the lookout for voice-driven memoirs that are equal parts moving and funny, as well as books about counter-cultural movements and ideas, women's issues, sports, music, pop culture, food, and pop science. She has published a number of critically acclaimed books and New York Times bestselling titles including Pogue's Basics: Tech, Pogue's Basics: Life, and Big Data Baseball. Prior to working at Flatiron, she worked in both the production and editorial departments at St. Martin's Press where she specialized in editing highly-designed and illustrated cookbooks, craft, fashion, and design books. Jasmine attended New York University where she majored in Journalism and Mass Communications and minored in French and Fine Arts. Her recent and upcoming titles include the music and business book Once Upon a Time in Shaolin: The Untold Story of the Wu-Tang Clan's Million-Dollar Secret Album, the Devaluation of Music, and America's New Public Enemy No. 1; Sigh Gone: A Misfit's Memoir of Great Books, Punk Rock, and the Fight to Fit In; and the novel If Cats Disappeared from the World.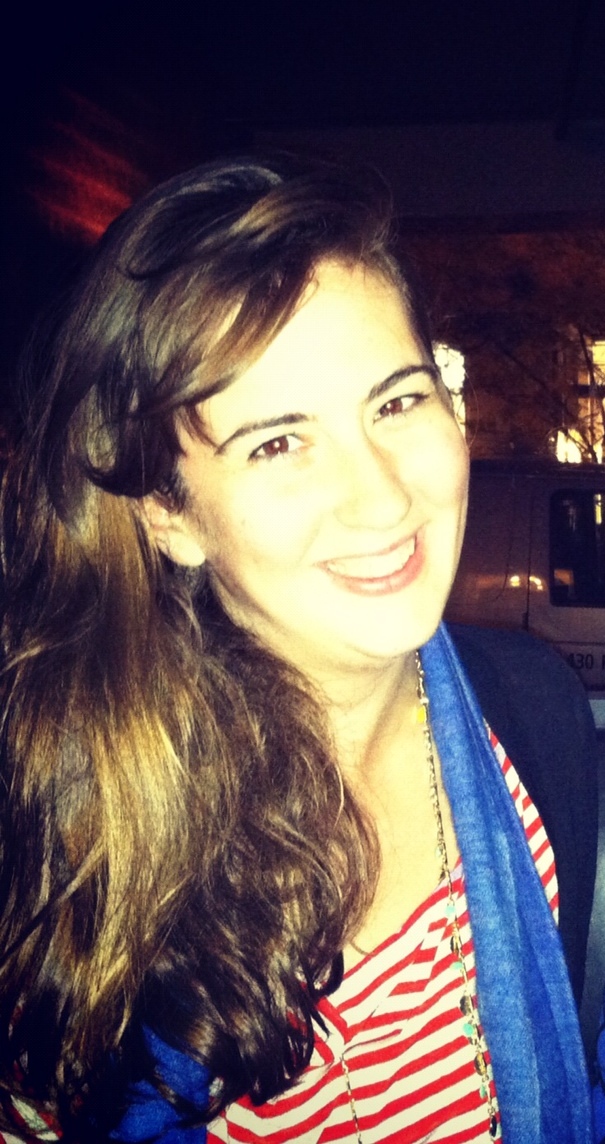 Allison Lorentzen is an executive editor at Viking, an imprint of Penguin Random House. She edits a range of literary and upmarket fiction and is often drawn to novels with memorable voices, a sense of humor, and characters both familiar and unique. Her recent fiction projects include the #1 New York Times bestseller The Magician's Land, the third novel in Lev Grossman's Magicians trilogy; Karan Mahajan's second novel, The Association of Small Bombs, a National Book Award Finalist, winner of the New York Public Library Young Lions Award, and named one of the ten Best Books of the Year by the New York Times; the Los Angeles Times bestselling debut mystery novel Dear Daughter by Elizabeth Little, which won the Strand Critics Award for Best First Novel; National Book Foundation 5 Under 35 honoree Zinzi Clemmons's debut novel What We Lose, which was longlisted for the Andrew Carnegie Medal for Excellence in Fiction; National Book Foundation 5 Under 35 honoree Leopoldine Core's debut story collection When Watched, a finalist for the Pen/Hemingway and Lambda Literary Awards; and Tanwi Nandini Islam's debut novel Bright Lines, a finalist for the Center for Fiction First Novel Prize, the Brooklyn Eagles Literary Prize, and the Edmund White Debut Fiction Award. She also edits narrative nonfiction, with a focus on popular culture and reportage, including the journalist Stephen Witt's first book, How Music Got Free: A Story of Obsession and Invention, which was a finalist for the Los Angeles Times Book Prize, FT/McKinsey Business Book of the Year, and the J. Anthony Lukas Book Prize, and the New York Times bestseller My Boyfriend Barfed in My Handbag . . . and Other Things You Can't Ask Martha by Jolie Kerr. Prior to joining Viking in 2012, Lorentzen was an editor at Penguin Books and HarperCollins. A graduate of Wesleyan University, she is a founding editor of n+1.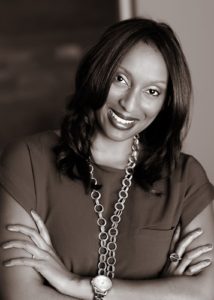 Christine Pride joined Simon and Schuster as a Senior Editor in 2016.  Prior to that, she spent more than a decade as an editor at various corporate imprints including Doubleday, Broadway, Crown, and Hyperion, and then, most recently, struck out on her own for a wonderful three-year stint as a freelance editor and ghostwriter.  Both in house and as a freelancer she's worked with a variety of established and debut writers and has published many New York Times bestsellers and critically acclaimed books including, Tell Me Where It Hurts, Heaven is Here, and A Reason to Believe. Christine is acquiring contemporary, literary and upmarket/book club fiction.  She's especially drawn to voice-driven novels, high concept premises and books that explore the terrain of family, relationships, friendship, coming of age, and race/culture.  She also acquires literary and commercial memoirs—inspirational stories are a special passion– as well as select narrative non-fiction that explores race, pop culture, women's issues.  Overall she's a sucker for any book that offers a distinctive point of view, sparks reflection, starts a conversation, and resonates with women.  Though she does spend a lot of time reading, she's also an unabashed television aficionado.  Christine attended the University of Missouri's broadcast journalism program and worked in non-profit management before embarking on a career in book publishing. is the judge for the Novel-in-Progress category of the 2017 William Faulkner – William Wisdom Creative Writing Competition. Because of all the reading she is doing for the competition, she will not be accepting new manscripts to critique. She will be doing a workshop, however, and she will be doing one-on-one critiques with any authors who placed on the Novel-in-Progress short list who attend the festival.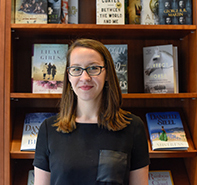 Anne Speyer is an editor at Ballantine Books, which she joined in 2013. In her time there, she has worked with a number of bestselling authors including Diana Gabaldon, Jodi Picoult, Emily Giffin, Kathy Reichs, and Katherine Arden, among others.  This past year, she has begun to grow her own list of acquisitions and is actively looking for original, exceptional suspense and smart, commercial women's fiction. She is particularly drawn to narratives that put the spotlight on voices or perspectives that aren't often heard; stories featuring complex, compelling women; and human stories with a slight speculative or magical element to them.  She lives, reads and runs in
Brooklyn, NY.
Save
Save
Save
Save