THE FAULKNER SOCIETY
The Pirate's Alley Faulkner Society, a nationally recognized non-profit arts organization, is a 501 (c) (3) literary and educational institution and, as such, grant donations, membership contributions, and contributions to our fundraisers are fully tax deductible. Important projects of the Faulkner Society are The Double Dealer literary journal; outreach programs for high school and college students; literacy projects in cooperation with other organizations, including BIG READ projects funded in part by grants from the National Endowment for the Arts; continuing education programs for writers and readers; and a year-round calendar of literary events—such as My New Orleans and Meet the Author, the William Faulkner-William Wisdom Creative Writing Competition, and Happy Birthday, Mr. Faulkner!, our annual four-day founders celebration honoring our namesake, Nobel laureate William Faulkner and saluting all great writers: past, present, and yet to come.  Our programs are designed to honor and assist writers, provide high quality literary entertainment for readers, and combat the growing national disgrace of illiteracy. Many of our programs are offered free or at discounted rates to students and the general reading public, with special programming benefits for members and sponsors.

A New Generation of  Services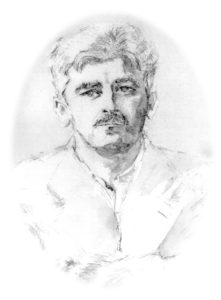 to Readers and Writers

The Faulkner Society was created in 1990 with a mission of providing realistic assistance to developing writers, creating literacy initiatives and continuing education for adults in literature and writing, and presenting high quality literary programming for readers. One overall goal has been to enhance the national image of New Orleans as a cultural and intellectual destination. Our programming year begins annually with our founders celebration, including William Faulkner's birthday, September 25th. We will complete our 28th year on September 25, 2018.
Membership Drive is Underway Now
If you have not already become a member or sponsor in the current programming year, come join us as we continue our new generation of literary services for readers and writers.  We invite you to become members of the Society and secure the Society's future.  For a membership form and explanation of benefits, e-mail us at faulkhouse@aol.com.
Note: Memberships include invitations to all events, both ticketed and free, public events. Annual free events include our series of free, public concerts organized to benefit the poor of New Orleans which take place on Tuesdays during Lent. The 2018 series ended with a spectacular program of American spirituals and gospel on March 27. (The 2019 series will open on Tuesday, March 5 and conclude on Tuesday, April 10.) All concerts take place at 6:30 p. m. at St. Mary's Catholic Church, part of the historic Ursuline Convent complex, 1100 Chartres Street. Other Spring events scheduled to date: Meet the Author: Iris Cohen Sunday, April 22, 2:00 to 4:30 p. m. Co-sponsor is the Louisiana State Museum, which is providing, the historic The Presbytere as the venue. Our next ticketed events will be during our Founders'Celebration, Happy Birthday, Mr. Faulkner!, September 22 – 25, including our annual fundraiser, which will take place on Sunday, September 23. Save the Dates!

MEET THE AUTHORS
MEET THE AUTHORS events are free and open to the public. The events include complimentary wine, soft drinks, water, and finger food. While free events, RSVPs are mandatory. These events are co-ventures with the Louisiana State Museum which provides one of its historic venues to us. For admittance free to the Presbytere you must have one of our personalized Meet the Authors passes to present at the ground floor museum desk. RSVP to faulkhouse@aol.com and a pass will be e-mailed to you in advance of the event. Books for all participating authors for these events are be available for purchase and signing.  Please call Faulkner House Books, 504-524-2940, with credit card info to reserve your books in advance of these events.

Our next event of the Spring Schedule will be:

Sunday, May 20,  2:00 to 4:30 p. m., The Presbytere at Jackson Square
Feature Authors:
Ladee Hubbard, Author of the debut novel, The Talented Ribkins, which has been awarded the prestigious 2018 Ernest Gaines Prize for Literary Achievement. Ms. Hubbard won the Faulkner Society's gold medal for best short story. She will be introduced by fiction writer
Maurice Carlos Ruffin, who also is Faulkner Society winner and whose own debut novelwill be released by Random House in January, 2019.
Zachary Lazar, author of the critically acclaimed new novel, Vengeance, inspired by a visit to the Lousiana State Prison at Angola to witness a passion play, The Life of Jesus Christ, performed by prison inmates. Zachary will be introduced by art photographe r Deborah Luster, famous for her emotionally intense portraits of Angola inmates, who took Zachary to Angola for  his first visit and figures prominently in the novel. To learn more about these talented New Orleans artists, click on their names and visit their personal pages.
For information about our earlier Meet the Author programs for Spring, 2018, visit Meet the Authors, 2018
 WILLIAM FAULKNER – WILLIAM WISDOM
CREATIVE WRITING COMPETITION
2018 Deadline: May 15th

The William Faulkner – William Wisdom Creative Writing Competition opens annually on January 1 and attracts between 1,500 and 2,500 entries in eight categories: Novel, Narrative Non-Fiction Book, Novella, Short Story, Novel-in-Progress, Essay, Poetry, and Short Story by a High School Student with cash prizes ranging from $7,500 for novel to $1,000 for High School Short Story. The Society recently voted to change its annual deadline of May 1 to May 15, beginning this year.   Winners are to be presented at Faulkner for All in New Orleans on September 23. To review the 2017 lists of all who placed in all categories, Click Here!  To find the 2018 guidelines and the 2018 entry form to download and print out, Click Here!  Please review the guidelines carefully before entering as significant changes have been made for 2018.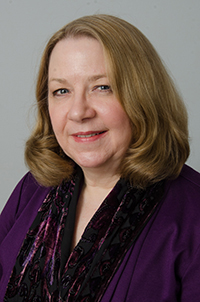 The Faulkner – Wisdom competition has propelled many previously unknown writers into successful careers as established authors. Recent examples include 2016 finalist Katheryn Ramsperger. Her novel, Shores of Our Souls, a love story inspired by her humanitarian work in war torn,  poverty stricken areas abroad. "War is one of the most powerful backdrops for any love story, says Ms. Ramsperger. " Love, on the other hand, is personal, ethereal, and possesses its own power to change the world." For more on Katheryn and her work, click on her name highlighted in blue. Another finalist, Starner Jones, has had his novel, Mother City, published as well. (No photo and bio available at this time. Katheryn will be contributing a piece on war and collateral damage to the 2017 – 2018 edition of The Double Dealer.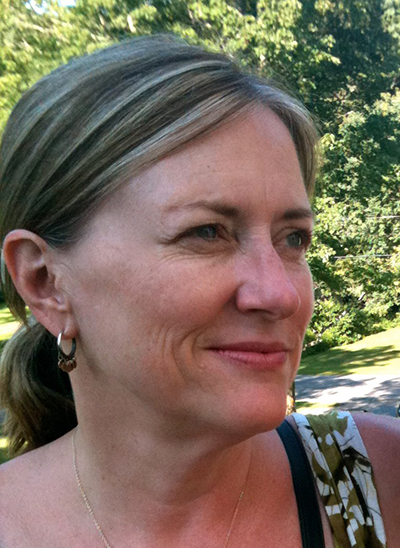 The Life List of Adrian Mandrick, the novel by Chris White, novel runner-up in the 2016 competition is being released by Touchstone, a Simon & Schuster imprint, April, 2018. The novel combines splendid prose with a contemporary revision of the ages old search for the Holy Grail, in this case a search for the rarest of birds by an obsessed birder. It is among the very best of the novels to be entered in our competition since it was created 25 years ago. Although a stellar work of literary fiction, at its heart, the book also is a plea for environmental awareness and a call to action to reverse the dangers our planet is facing.  For more on Chris and her novel, click on her name highlighted in blue. Congratulations, Chris! An excerpt from her novel appears in the 2016-2017 edition of the Society's journal, The Double Dealer. This from Chris:

Your encouragement came at an important moment in the process for me. The Faulkner – Wisdom competition is listed on the copyright page of the book (as well as in the acknowledgements). And your generosity of spirit and kindness at the Faulkner festival were a breath of fresh air.
2017 Essay Winner Gets Publisher for Her Work
And we are extremely proud to announce that the winner of the 2017 Essay Competition, Megan Baxter of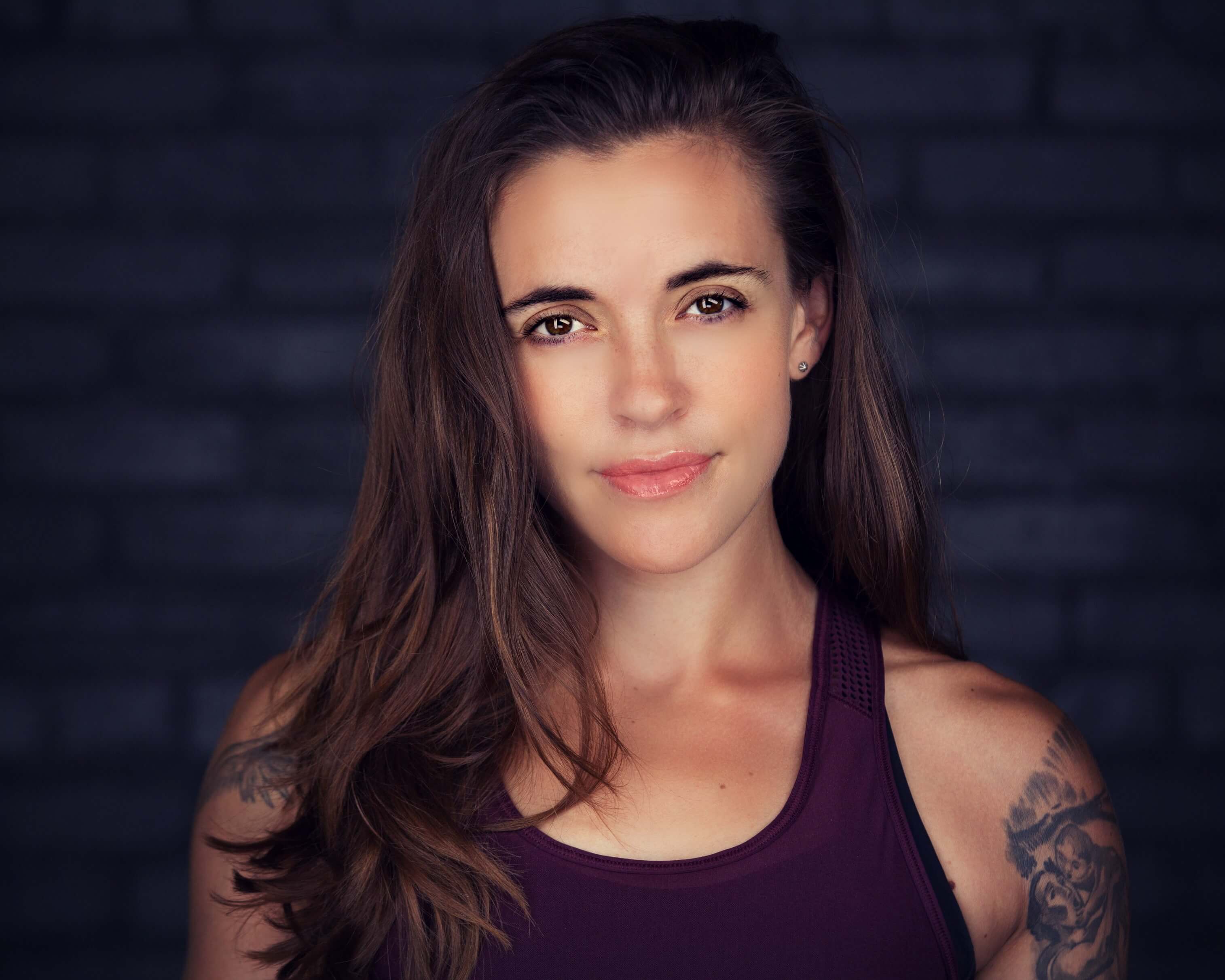 Traveler's Rest, SC, had her essay collection critiqued during the 20th anniversary celebration of the festival the Faulkner Society created in 1997, Words & Music. The result? The collection has been purchased for fast-track publication by Texas Review Press, whose managing editor, Kim Davis was among critiquing editors invited last year. Congratulations, Megan! And kudos to Kim Davis for recognizing talent when she sees it. Texas Review Press also is the publisher of the new Louisiana Poet Laureate Jack Bedell and author/editor Johnnie Bernhard, a Faulkner Society member, who has been a finalist and a runner-up in the annual Faulkner-Wisdom Competition. 
Our competition has been in continuous operation since 1992 and has a successful track record of selecting publishable winners. The track record has created respect for our competition among literary agents and acquiring editors for publishing houses. Among the Faulkner – Wisdom Competition's well known discoveries are National Book Award winner Julia Glass and fiction writer Stewart O'Nan, who has published 19 books of fiction since winning the Society's first gold medal for novel. Ladee Hubbard, who is judging our novel category this year, earlier won the Society's gold medal for short story and whose stories have been widely published, recently won the highly prestigious Ernest Gaines Prize for her debut novel, The Talented Ribkins. New York Times bestselling novelist M. O. Walsh, who is judging Novel-in-progress this year, also is one of the Society's gold medal winners for Novel-in-progress, the completed version of which was published as the bestselling  My Sunshine Away. Judging novella this year, fiction writer Moira Crone also has twice been a Faulkner Society gold medal winner, first for short story,  which was published as the title story of her short story collection, Dream State, and then for a novella, which was expanded and published critically acclaimed novel, The Ice Garden. The widely published poet Peter Cooley, judging poetry this year, also is a Faulkner Society gold medal winner. We are proud of the fact that most of our winners not only have become published but that they remain involved with the Faulkner Society, contributing their time and talent as competition judges. Two renaissance men of literature, John Biguenet and Rodger Kamenetz, who have been stalwart supporters of and participants in Faulkner Society projects for 20 years, are judging Short Story and Essay, respectively in 2018. The Society is delighted to announce, too, that Zachary Lazar has accepted our invitation to judge the narrative non-fiction book category. Zachary is author of the just released new novel, Vengeance, a brilliant and powerful book critically hailed as a seamless hybrid of imagination and reality.

2018 Judges for the Faulkner – Wisdom Competition

The Faulkner Society is proud to announce its 2018 Judges selected to date. They are:
Novel: Ladee Hubbard; Narrative Non-Fiction: Zachary Lazar; Novella: Moira Crone; Novel-in-Progress: M. O. Walsh; Short Story: John Biguenet; Essay: Rodger Kamenetz; Poetry: Peter Cooley, High School Short Story: Laura Lane McNeal.
Click on their names for more information about each judge. 

SPRING CONCERT SERIES, 2019
Variations on the Blues
Save the Dates: Tuesdays During Lent,
March 12 – April 16, 2019
6:30 p. m., St. Mary's Catholic Church
Ursuline Convent Complex, 1100 Chartres Street, New Orleans, LA
The Faulkner Society's annual prelude to the celebration of Easter—six free public concerts featuring major types of music created and enjoyed by New Orleanians for three centuries—opens annually a week after Mardi Gras day, locally known as Fat Tuesday. The period following Fat Tuesday is the Lenten season, which opens on Ash Wednesday and which is a period when Christians reflect on the meaning of Christ's death on the Cross and is characterized by abstinence and charitable outreach to the
disadvantaged. The concerts are free with expenses underwritten by patrons in advance, voluntary collections taken at the end of each concert benefit an institution important in servicing the poor. The beneficiary in 2019 will again be St. Jude Community Center, one of the city's most important resources for servicing the poor.
To read about the 2018 concert series, visit: 2018 Concert Series.
HAPPY BIRTHDAY, MR. FAULKNER!
A Salute to All Great Writers: Past, Present, and Yet to Come.
Save the Dates: September 22 – 25.

The Faulkner Society will celebrate its founding and honor its namesake, Nobel laureate William Faulkner, with three days of events reminiscent of the first Happy Birthday, Mr. Faulkner! in 1990. The celebration will open on Sunday, September 23 with our gala fundraiser including a concert, a buffet supper, open bar, including, of course, Mr. Faulkner's favorite libation, as well as your own favorite libations, and patron gifts. Among literary guests of honor will be Faulkner scholars Thomas Bonner and Judith Bonner, who have revived the important Faulkner era book, Sherwood Anderson and Other Famous Creoles, which had gone out of print, with a new cover and introduction.  The annual Faulkner painting will be auctioned at this event. Complete details will be forthcoming in the formal invitation. The celebration will be a tricentennial homage to New Orleans as one of the world's most inspiring literary muses, including literary discussions and signings for participating fiction writers, poets, and scholars. The finale will be a gala luncheon on William Faulkner's actual birthday, Tuesday, September 25, with champagne, birthday cake, and toasts to Mr. Faulkner! and all great writers: past, present, and yet to come. Complete details of the celebration events will be forthcoming in the formal invitation.  To receive your invitation, send your e-mail and snail mail addresses to faulkhouse@aol.com.
New Orleans as Muse for Literature: 300 Years & Counting!
We have issued a call for papers by scholars and non-fiction authors and presentation of work by fiction writers and poets on the theme: New Orleans as Muse for Literature: 300 Years & Counting! Open to authors and academics, subjects, may include topics related to Mr. Faulkner and the heyday of Bohemian culture of 1920s New Orleans, of course. Subject matter is not limited to Faulkner material, however. Milestones of Louisiana literature encompass several hundred authors who, while living here, have penned short fiction, novels, plays, poetry, essays, and creative non-fiction. Literary presentations will be on Monday, September 24 10:30 a. m. to 4:30 p. m. and on Tuesday, September 25, 10:30 a. m. to 12:30 p. m.. For guidelines and to register, contact us at faulkhouse@aol.com.
The Faulkner Society has divested itself of the festival it created in 1997 and operated successfully for 20 years, Words & Music, a Literary Feast in New Orleans, and the traditional fundraiser for it, Juleps in June. Going forward, the Faulkner Society's annual Founders' celebration, Happy Birthday, Mr. Faulkner!, will include our annual fundraiser (with a published rain date in the event of seasonal storms).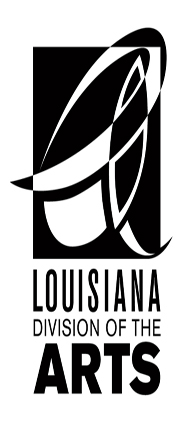 The Faulkner Society's Programming is made possible in part by underwriting from: the Louisiana Endowment for the Humanities, which is funded by the National Endowment for the Humanities…….and by the Division of the Arts, which is the arts arm of the Louisiana Department of Culture, Recreation & Tourism

THANKS TO OUR SPONSORS
In addition to the public funds underwriting from the Louisiana Endowment for the Humanities and the Louisiana Division of the Arts, the Faulkner Society's projects are made possible by the generosity of private foundation and individual sponsors, patrons and friends.
2017-2018 Major sponsors:
The Deming Foundation: Bertie Deming Smith, Alexandria, LA
Floyd McLamb, Poplarville, MS
Faulkner House, Inc.: Rosemary James & Joseph DeSalvo
Courtenay McDowell and Richard Gregory, Charleston, SC
Margaret Skinner and Tommy Lewis, Charleston, SC
Jana Napoli, New Orleans, LA
Charles Heiner, Charlottesville, VA
Joyce & Steve Wood, Nashville, TN
Gulf Coast Bank & Trust, New Orleans, LA
Walter & Cathy Isaacson, New Orleans, LA
Susanne Scovern & Jennifer Johnson
The Hotel Monteleone & the Monteleone Family
Anne Simms Pincus and Ron Pincus, New Orleans, LA
Quinn Peeper & Michael Harold, New Orleans, LA
The Moss Family in Memory of Nancy & Hartwig Moss
The Ruth U. Fertel Foundation: Randy Fertel, New Orleans, LA
Robinson Lumber Company: Garner Robinson, New Orleans, LA
Tia & James Roddy, New Orleans, LA
Royal Productions: Randy Gervais
George & Fay Rizzo
Nina Kelly, New Orleans, LA
Barbara Joe Brothers, New Orleans, LA
David Speights, New Orleans, LA
The New Orleans Law Firm of Jones, Swanson, Huddell & Garrison: Tad Bartlett
The Louisiana State Museum
The State Library of Louisiana
The Mary Freeman Wisdom Foundation
Our thanks also for 2018 in-kind volunteer support to:
One Book, One New Orleans and many others.


FAULKNER SOCIETY IMPACT
We have launched a major fundraising campaign to commemorate more than a generation of service annually to some 7,500 writers and readers and to our beloved City of New Orleans, which is 300 years old in 2018.  To help us continue the impact, e-mail us at faulkhouse@aol.com. We welcome offers of volunteer service as well as financial contributions. To join our number,  E-mail us at faulkhouse@aol.com for a membership form and membership benefits summary.
Major Projects
The Society's most ambitious annual undertakings are:
William Faulkner – William Wisdom Creative Writing Competition
Happy Birthday, Mr. Faulkner! This is a four-day literary celebration including our annual salute
to our namesake, our gala black-tie annual meeting and fundraiser, literary critiques, presentation of
new work by scholars and authors, and presentation of the winners of our international literary
competition.

Workshops, Master Classes, Manuscript Critiques for Developing Writers
Literacy Initiatives for those At-Risk for Illiteracy, Including National Readathon Day, NEA sponsored BIG READ projects

The Double Dealer literary journal and Student Intern Program
Free public sessions of Meet the Authors and My New Orleans events for dedicated readers
Joint Ventures with other non-profits to embellish the Louisiana's available cultural resources.
Joint ventures include the Society's annual series of six free, public concerts during Lent.

WORDS & MUSIC: A Literary Feast in New Orleans
Words & Music, a Literary Feast is is New Orleans—which was created by the Society in 1997 to celebrate the 100th birthday of our namesake, William Faulkner.  We celebrated its 20th anniversary under our successful direction last year. Words & Music is no longer, a project of the Pirate's Alley Faulkner Society, Inc.  For information about Words & Music in the future, please contact Megan Holt, Director, at One Book, One New Orleans. Her e-mail is: meganholt715@gmail.com.

TSave
Save