THE FAULKNER SOCIETY
The Pirate's Alley Faulkner Society, a nationally recognized non-profit arts organization, is a 501 (c) (3) literary and educational institution and, as such, grant donations, membership contributions, and contributions to our fundraisers are fully tax deductible.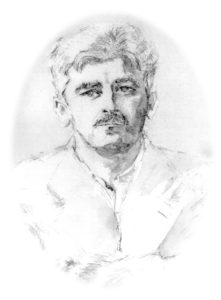 Important projects of the Faulkner Society include:
The Double Dealer literary journal.

Outreach programs for high school and college students.

Literacy projects in cooperation with other organizations, including BIG READ projects funded in part by grants from the National Endowment for the Arts.

Continuing education programs for writers and readers.

A year-round calendar of literary events—such as My New Orleans and Meet the Author.
The William Faulkner-William Wisdom Creative Writing Competition.
Happy Birthday, Mr. Faulkner!, our annual four-day founders celebration honoring our namesake, Nobel laureate William Faulkner, saluting all great writers: past, present, and yet to come. 
Our programs are designed to honor and assist writers, provide high quality literary entertainment for general public readers, and combat the growing national disgrace of illiteracy. Many of our programs are offered free or at discounted rates to students and the general reading public, with special programming benefits for members and sponsors.

A New Generation of Services to Readers and The Faulkner Society was created in 1990 with a mission of providing realistic assistance to developing writers, creating literacy initiatives and continuing education for adults in literature and writing, and presenting high quality literary programming for readers. One overall goal has been to help enhance the national image of New Orleans as a cultural and intellectual destination. Our programming year begins annually with our founders celebration, including William Faulkner's birthday, September 25th. We will complete our 29th year on September 25, 2019.
Membership Drive is Underway Now
If you have not already become a member or sponsor in the current programming year, come join us as we continue our new generation of literary services for readers and writers.  We invite you to become members of the Society and secure the Society's future.  For membership levels and benefits, please visit our convenient ordering page HERE.

Note:
Memberships include invitations to all events, both ticketed and free, public events. Annual free events include our series of free, public concerts organized to benefit the poor of New Orleans which take place on Tuesdays during Lent at the historic Ursuline Convent complex and our year round calendar of free, public literary events in the two series Meet the Author and
My New Orleans.
The next Meet the Author event is scheduled for March 10, 2:00 to
4:30 p.m. The event will honor: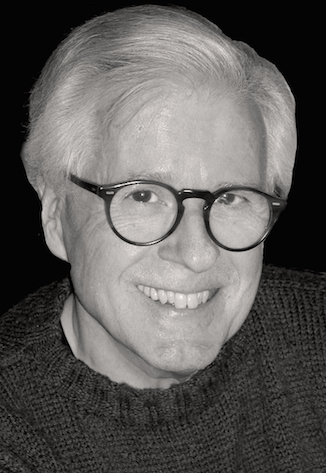 —Thomas Mallon, celebrated American author of modern historical fiction, whose new novel, Landfall, is about George W. Bush, a  President whose bid for greatness was marred by events, the invasion of Iraq and Katrina, whose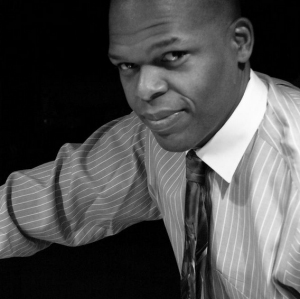 consequences he could not control.
—Maurice Carlos Ruffin, who won a Society gold medal for Novel in Progress for his debut novel, We Cast a Shadow, just published by R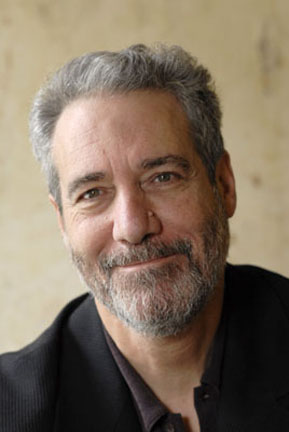 andom House.
—Rodger Kamenetz, author of the lyrical new collection of prose poems,  Yonder.  At Rodger's suggestion, the Faulkner Society has created a ninth category for its Faulkner – Wisdom competition, the new Poetry Collection Category of the William Faulkner – William Wisdom Competition.
Our next major ticketed events will be during our 2019  founders' weekend celebration, Happy Birthday, Mr. Faulkner!, September 24 – 27, 2019.
WILLIAM FAULKNER – WILLIAM WISDOM
CREATIVE WRITING COMPETITION

The William Faulkner – William Wisdom Creative Writing Competition has for many years been attracting between 1,500 and 3,000 entries annually in eight categories: Novel, Narrative Non-Fiction Book, Novella, Short Story, Novel-in-Progress, Essay, Single Poem, and Short Story by a High School Student with cash prizes ranging from $7,500 for novel to $1,000 for High School Short Story.
BRAND NEW FOR 2019 AND GOING FORWARD:
POETRY COLLECTION PRIZE
At the request of poets and small press publications, the Faulkner Society has created a new category for 2019. It is Poetry Collection to be judged by best-selling poet and non-fiction author Rodger Kamenetz, whose own new poetry collection is the critically acclaimed Yonder. The prize for this category will be publishing of the collection in a perfect bound book by the respected boutique publisher Lavender Ink, founded and directed by respected poet and prose writer Bill Lavender, also a founder of the New Orleans Poetry
Festival. Additionally, there will be a cash prize for the winner of $1,000. The winner of our new Category Nine will be presented with other Society winners at Faulkner for All! on September 25.  The book will be launched at the 2020 poetry festival. For complete guidelines, Click Here!

DROP DEAD DEADLINE FOR ALL CATEGORIES:
May 1, 2019 postmark for all snail mailed entry forms and checks; midnight, May 1, 2019 for all electronic submissions. The 2019 competition opened on December 1, 2018 and the deadline is May 1, 2019. December 1 will be the annual opening date for entries going forward. To find the 2019 guidelines and entry form to download and print out, Click Here! Please review the guidelines carefully before entering as significant changes have been made for 2019. For more details about the competition, Click Here!
While you are on the guidelines page, check out our tips for editing
your manuscript. We just received this comment about the tips section from Anita Gail Jones, who previously placed in our competition:
What a valuable resource. Item Four sent me off to see how many matches I had for "the" in my (then) 100,000 word-plus manuscript. I was absolutely shocked to find that number to be around 10 per cent. Since then I have deleted over 1,100 and my sentences are much more resonant. In all the years of working on this manuscript with trusted readers and even a professional editor/coach, no one else ever suggested a pass for "the." I am eternally grateful.
Click here to see a complete list of the 2018 Faulkner – Wisdom Competition Winners and Finalists.
In 1996, the Pirate's Alley Faulkner Society created a special award to be given for excellence in literature, journalism, music, art, and community service, or philanthropy. The ALIHOT (A Legend in His/Her Own Time) Award is given to men and women who qualify as legends in their own time for their contributions to literature and literacy. This year, we are privileged to celebrate the achievements of:
Click on each name above for information on each ALIHOT Awardee for 2018,
A Rose for Emily: The Painting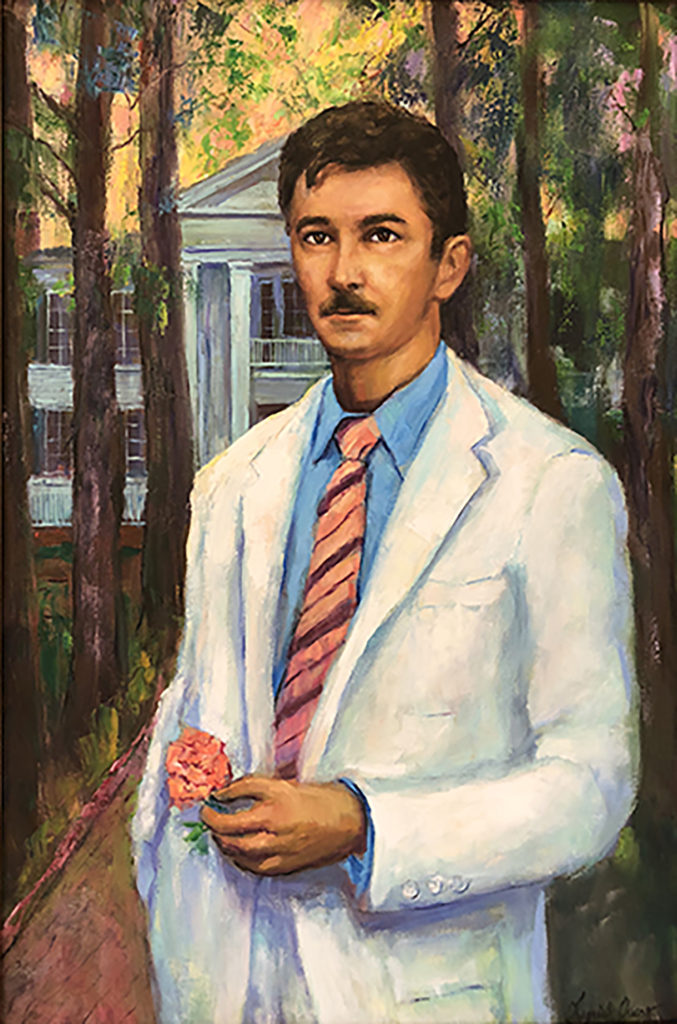 A Rose for Emily is a painting by Frederick Guess, which was inspired by the famous Southern Gothic short story by Nobel Laureate William Faulkner. The painting depicts a young Faulkner as he appeared while living in New Orleans and earning his storytelling stripes. The background, however, is of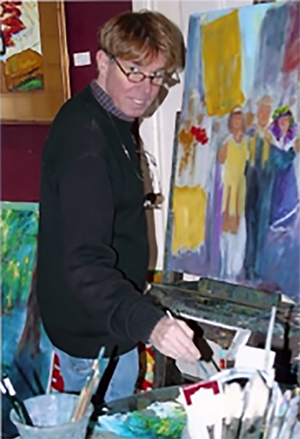 his later home, Rowan Oak, in Mississippi, which had a ghostly story of its own, one which may partially have inspired the Faulkner classic.
Guess donated the painting to the Faulkner Society to auction for the benefit of the Society's projects for writers, readers, those at risk for illiteracy, and other disadvantaged people of our community. And on Sunday, September 23, 2018, the painting was auctioned to Garner Robinson. Thanks to Mr. Guess and to Mr. Robinson! Patrons like them make it possible for the Society to offer many free public projects for the community. For more information on A Rose for Emily, please Click Here!
Presentation of our competition winners and ALIHOT Awardees and auction of the painting took place at Faulkner for All, the Society's gala annual meeting, September 23, during our Happy Birthday, Mr. Faulkner! founders' festival.
2019's Festival:
HAPPY BIRTHDAY, MR. FAULKNER!

Dates for the 2019 festival have been selected. They are Tuesday, September 24 – Friday, September 27. The festival will open on the afternoon of September 24 with registration and keynote presentations at the Cabildo at Jackson Square, followed by a welcome party. Introduction of 2019 winners and attending runners-up and finalists will be at Faulkner for All, the Society's gala 29th annual meeting on Mr. Faulkner's birthday, September 25. Advice sessions and manuscript critiques for registered writers will take place from 8:30 a. m. to 4:30 p.m. on the 25th and 8:30 to 10:00 a. m. on the 26th and 27th. In addition to opening sessions on the 24th, there will be literary discussions from 10:30 to 5:30 on the 26th; and 10:30 to 3:30 on the 27th.
SPRING CONCERT SERIES, 2019
Variations on the Blues: Baroque to Blue Monday
Save the Dates:
Tuesdays, March 12 – April 16, 2019, 6:30 p. m.,
St. Mary's Chapel, Ursuline Convent,
1100 Chartres Street, New Orleans, LA
The Faulkner Society's annual prelude to the celebration of Easter—six free public concerts featuring major types of music created and enjoyed by New Orleanians for three centuries—opens annually a week after Mardi Gras day, locally known as Fat Tuesday. The period following Fat Tuesday is the Lenten season, which opens on Ash Wednesday and is a period when Christians reflect on the meaning of Christ's death on the Cross and is characterized by abstinence and charitable outreach to the disadvantaged. The concerts are free with expenses underwritten by patrons in advance. Voluntary collections taken at the end of each concert benefit an institution important in servicing the poor. The beneficiary in 2019 will again be
St. Jude Community Center, one of the city's most important resources for servicing the poor.
To read about the 2018 concert series, visit: 2018 Concert Series.
FAULKNER SOCIETY IMPACT
We have launched a major fundraising campaign to commemorate more than a generation of service annually to some 7,500 writers and readers and to our beloved City of New Orleans, which is 300 years old in 2018.  To help us continue the impact, e-mail us at faulkhouse@aol.com. We welcome offers of volunteer service as well as financial contributions. To join our number,  E-mail us at faulkhouse@aol.com for a membership form and membership benefits summary.
Major Projects
The Society's most ambitious annual undertakings are:
William Faulkner – William Wisdom Creative Writing Competition.
Happy Birthday, Mr. Faulkner! This is a four-day literary celebration including our annual salute
to our namesake, our gala black-tie annual meeting and fundraiser, literary critiques, presentation of
new work by scholars and authors, and presentation of the winners of our international literary
competition.

Workshops, Master Classes, Manuscript Critiques for Developing Writers.
Literacy Initiatives for those At-Risk for Illiteracy, Including National Readathon Day, NEA sponsored BIG READ projects, and partnerships with the English Speaking Union and One Book One New Orleans.

The Double Dealer literary journal and Student Intern Program.
Free public sessions of Meet the Authors and My New Orleans events for dedicated readers.
Joint Ventures with other non-profits to embellish the Louisiana's available cultural resources.
Joint ventures include the Society's annual series of six free, public concerts during Lent.

WORDS & MUSIC: A Literary Feast in New Orleans
Words & Music, a Literary Feast in New Orleans—which was created by the Society in 1997 to celebrate the 100th birthday of our namesake, William Faulkner—celebrated its 20th anniversary under our successful direction in December of 2017. Words & Music is no longer, a project of the Pirate's Alley Faulkner Society, Inc.  For information about Words & Music now, please contact Megan Holt, Director, at One Book One New Orleans. Her e-mail is: meganholt715@gmail.com.

TSave
Save