Happy Birthday Mr. Faulkner Festival SCHEDULE!

New and established writers join dedicated readers in a unique birthday celebration, September 22-25, 2018, sponsored by the Pirate's Alley Faulkner Society, Inc., created in 1990 on William Faulkner's birthday by men and women dedicated to good books and their authors, including Nobel Laureate William Faulkner, who wrote his first novel, Soldiers' Pay, in New Orleans, LA.
How to Order Your Tickets
For festival packages, including individuals, couples and competition finalists, use our easy and secure online ordering system HERE. If ordering a la carte items, you'll need to print the pdf HERE and mail to us with your payment.
THE FAULKNER SOCIETY
The Pirate's Alley Faulkner Society, a nationally recognized non-profit arts organization, is a 501 (c) (3) literary and educational institution and, as such, grant donations, membership contributions, and contributions to our fundraisers are fully tax deductible. Important projects of the Faulkner Society are The Double Dealer literary journal; outreach programs for high school and college students; literacy projects in cooperation with other organizations, including BIG READ projects funded in part by grants from the National Endowment for the Arts; continuing education programs for writers and readers; and a year-round calendar of literary events—such as My New Orleans and Meet the Author, the William Faulkner-William Wisdom Creative Writing Competition, and Happy Birthday, Mr. Faulkner!, our annual four-day founders celebration honoring our namesake, Nobel laureate William Faulkner and saluting all great writers: past, present, and yet to come.  Our programs are designed to honor and assist writers, provide high quality literary entertainment for readers, and combat the growing national disgrace of illiteracy. Many of our programs are offered free or at discounted rates to students and the general reading public, with special programming benefits for members and sponsors.

A New Generation of  Services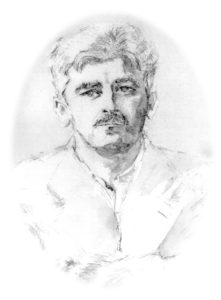 to Readers and Writers

The Faulkner Society was created in 1990 with a mission of providing realistic assistance to developing writers, creating literacy initiatives and continuing education for adults in literature and writing, and presenting high quality literary programming for readers. One overall goal has been to enhance the national image of New Orleans as a cultural and intellectual destination. Our programming year begins annually with our founders celebration, including William Faulkner's birthday, September 25th. We will complete our 28th year on September 25, 2018.
Membership Drive is Underway Now
If you have not already become a member or sponsor in the current programming year, come join us as we continue our new generation of literary services for readers and writers.  We invite you to become members of the Society and secure the Society's future.  For a membership form and explanation of benefits, e-mail us at faulkhouse@aol.com.
Note: Memberships include invitations to all events, both ticketed and free, public events. Annual free events include our series of free, public concerts organized to benefit the poor of New Orleans which take place on Tuesdays during Lent at the historic Ursuline Convent complex and our year round calendar of free, public literary events in the two series Meet the Author and My New Orleans Our next ticketed events will be during our Founders' Weekend Celebration, Happy Birthday, Mr. Faulkner!, September 22 – 25, including our keynote address and welcome party on September 22, the annual fundraiser, Faulkner for All! on Sunday, September 23 and a gala champagne luncheon on Faulkner's actual birthday, September 25. Save the Dates!

HAPPY BIRTHDAY, MR. FAULKNER!
A Salute to All Great Writers: Past, Present, and Yet to Come.


Save the Dates: September 22 – 25.



Learn more HERE!

Place as Muse for Literature



We have issued a call for papers by scholars, fiction and non-fiction writers, and poets on the theme: Place as Muse for Literature. Special emphasis is being given to New Orleans as creative inspiration during 2018, the Tricentennial of the city's founding, and the keynote address will be given by the bestselling non-fiction author and journalist Walter Isaacson on the subject, New Orleans as Muse for Literature:  300 Years and Counting.  Open to authors and academics, subjects may include topics related to Mr. Faulkner and the heyday of Bohemian culture in 1920s New Orleans.  Milestones of Louisiana literature also encompass several hundred authors who, while living here, have penned short fiction, novels, plays, poetry, essays, and creative non-fiction. Literary presentations will be on Monday, September 24 10:00 a. m. to 5:30 p. m. and on Tuesday, September 25, 10:00 a. m. to
12:30 p.m.. For guidelines and to register, contact us at faulkhouse@aol.com.

Pan American Connections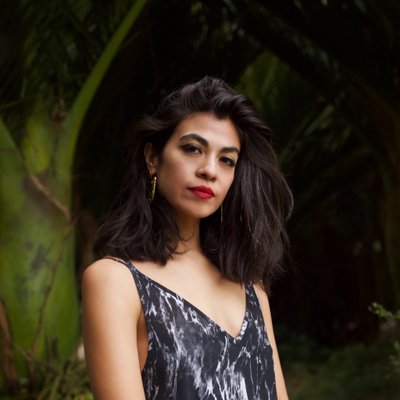 The Faulkner Society is pleased to join with its friends in the Hispanic community of Louisana in observing Hispanic Heritage Month, September 14 – October 14 and taking the occasion to introduce to our members and guests an exciting new voice in American Literature, Ingrid Rojas Contreras, author of the debut novel Fruit of the Drunken Tree, which as been greeted by the international literary community with a wave of praise. She will appear as a special guest of honor at Happy Birthday, Mr. Faulkner! on September 22, 23, 24, and 25.  Her appearances are underwritten in part by donations from the New Orleans Hispanic Heritage Foundation and by Raúl Fonte and Helen Flammer. For more on Ingrid, Click Here.  As a related salute to Hispanic Heritage Month and in Ingrid's honor, the music for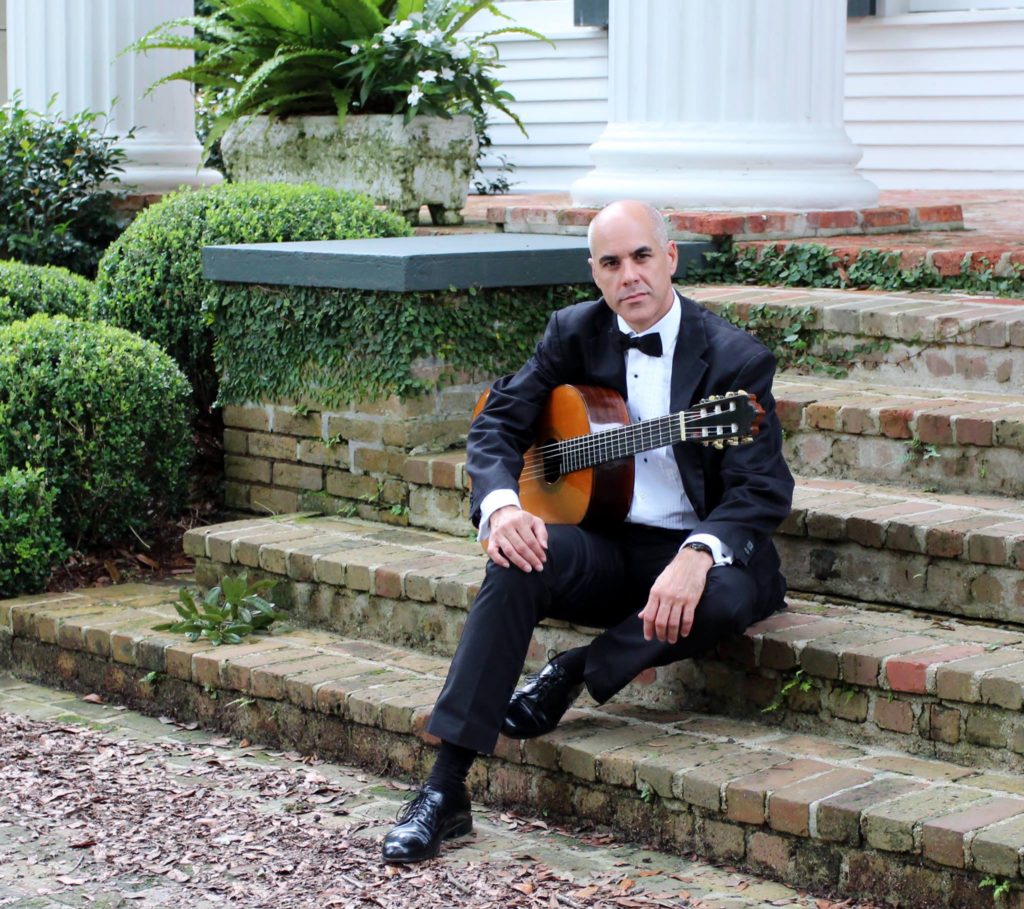 the Faulkner Society's gala annual meeting on Sunday, September 23 will be provided by Javier Olondo and Ashe Son, among America's most talented Hispanic heritage musical ensembles. Javier, founder and producing director of Que Pasa!, will be interviewing Ingrid for the show.

The Faulkner Society has divested itself of the festival it created in 1997 and operated successfully for 20 years, Words & Music, a Literary Feast in New Orleans, and the traditional fundraiser for it, Juleps in June. Going forward, the Faulkner Society's annual Founders' celebration, Happy Birthday, Mr. Faulkner!, will include our annual fundraiser, Faulkner for All, (with a published rain date in the event of seasonal storms).
MEET THE AUTHORS
MEET THE AUTHORS events are free and open to the public. The events include complimentary wine, soft drinks, water, and finger food. While these events are free and open to the general public, RSVPs are mandatory. These events are co-ventures with the Louisiana State Museum which provides one of its historic venues for each event. For admittance free to the Cabildo or  Presbytere for these events you must have one of our personalized Meet the Authors passes to present at the ground floor museum desk. RSVP to faulkhouse@aol.com and a pass will be e-mailed to you in advance of the event. Books for all participating authors for these events are available for purchase and signing.  Please call Faulkner House Books, 504-524-2940, with credit card info to reserve your books fin advance of these events.

Authors featured so far in 2018 include Ladee Hubbard with Maurice Ruffin, Zachary Lazar with Deborah Luster, Jack Davis with Iris Cohen, Michael Arata with Mayor Mitch Landrieu, Thomas Sancton, Martha Boone, and Jeffrey Rounds.
Watch this web site and your e-mail for coming events.

 WILLIAM FAULKNER – WILLIAM WISDOM
CREATIVE WRITING COMPETITION

Judging in the 2018 competition is now complete for all categories. Winners and Runners-up are:

Novel: Confessions of a Waiter, winner; Hitchhiking in the Graveyard, runner-up. 
Narrative Non-fiction Book: Fruitless, winner; Farm Girl, runner-up.
Novella:Among the Porcelain, winner; Aisling Springs, runner-up.
Short Story: A Shambles, winner; Big Tom, runner-up.
Novel-in-Progress: Greetings from Asbury Park, winner; Whistle and I'll Find You, runner-up.
Essay: Zen and the Art of Dementia, winner; The Blackish Syndrome, runner-up.
Poetry: Reading Romance with a Lady Killer, winner; Beyond Wings, Jean Carr, Tucson, AZ .
Short Story by a High School Student:
Bletchley Nights and Solidarity in Exhaustion, equal winners; Drowning Parched, runner-up.
We will be posting photos and bios of the winners as soon as we receive their material.

The list of others who have placed in various categories is at: 2018 Faulkner – Wisdom Competition Winners, Finalists.
The William Faulkner – William Wisdom Creative Writing Competition opens annually on January 1 and attracts between 1,500 and 3,000 entries in eight categories: Novel, Narrative Non-Fiction Book, Novella, Short Story, Novel-in-Progress, Essay, Poetry, and Short Story by a High School Student with cash prizes ranging from $7,500 for novel to $1,000 for High School Short Story.  Winners are to be presented at Faulkner for All in New Orleans on September 23. The Society recently voted to change its annual deadline of May 1 to May 15, this year but since we have moved our gala awards events back to September, this will not give us sufficient time for judging we discovered this year. The 2019 competition will open, therefore, on December 1, 2018 and the deadline will be April 1, 2019.
To review the 2017 lists of all who placed in all categories, Click Here!  To find the 2019 guidelines and the 2019 entry form to download and print out, Click Here!  Please review the guidelines carefully before entering as significant changes may be made for 2019.  For more details about the competition, Click Here!

2018 Judges for the Faulkner – Wisdom Competition

The Faulkner Society is proud to announce its 2018 Judges selected to date. They are:
Novel: Ladee Hubbard; Narrative Non-Fiction: Zachary Lazar; Novella: Moira Crone; Novel-in-Progress: M. O. Walsh; Short Story: John Biguenet; Essay: Rodger Kamenetz; Poetry: Peter Cooley, High School Short Story: Laura Lane McNeal.
Click on their names for more information about each judge. 

SPRING CONCERT SERIES, 2019
Variations on the Blues: Baroque to Blue Monday
Save the Dates:
Tuesdays, March 12 – April 16, 2019, 6:30 p. m.,
St. Mary's Chapel, Ursuline Convent,
1100 Chartres Street, New Orleans, LA
The Faulkner Society's annual prelude to the celebration of Easter—six free public concerts featuring major types of music created and enjoyed by New Orleanians for three centuries—opens annually a week after Mardi Gras day, locally known as Fat Tuesday. The period following Fat Tuesday is the Lenten season, which opens on Ash Wednesday and which is a period when Christians reflect on the meaning of Christ's death on the Cross and is characterized by abstinence and charitable outreach to the disadvantaged. The concerts are free with expenses underwritten by patrons in advance, voluntary collections taken at the end of each concert benefit an institution important in servicing the poor. The beneficiary in 2019 will again be St. Jude Community Center, one of the city's most important resources for servicing the poor.
To read about the 2018 concert series, visit: 2018 Concert Series.
FAULKNER SOCIETY IMPACT
We have launched a major fundraising campaign to commemorate more than a generation of service annually to some 7,500 writers and readers and to our beloved City of New Orleans, which is 300 years old in 2018.  To help us continue the impact, e-mail us at faulkhouse@aol.com. We welcome offers of volunteer service as well as financial contributions. To join our number,  E-mail us at faulkhouse@aol.com for a membership form and membership benefits summary.
Major Projects
The Society's most ambitious annual undertakings are:
William Faulkner – William Wisdom Creative Writing Competition.
Happy Birthday, Mr. Faulkner! This is a four-day literary celebration including our annual salute
to our namesake, our gala black-tie annual meeting and fundraiser, literary critiques, presentation of
new work by scholars and authors, and presentation of the winners of our international literary
competition.

Workshops, Master Classes, Manuscript Critiques for Developing Writers.
Literacy Initiatives for those At-Risk for Illiteracy, Including National Readathon Day, NEA sponsored BIG READ projects, and partnerships with the English Speaking Union and One Book One New Orleans.

The Double Dealer literary journal and Student Intern Program.
Free public sessions of Meet the Authors and My New Orleans events for dedicated readers.
Joint Ventures with other non-profits to embellish the Louisiana's available cultural resources.
Joint ventures include the Society's annual series of six free, public concerts during Lent.

WORDS & MUSIC: A Literary Feast in New Orleans
Words & Music, a Literary Feast is is New Orleans—which was created by the Society in 1997 to celebrate the 100th birthday of our namesake, William Faulkner—celebrated its 20th anniversary under our successful direction last year. Words & Music is no longer, a project of the Pirate's Alley Faulkner Society, Inc.  For information about Words & Music in the future, please contact Megan Holt, Director, at One Book, One New Orleans. Her e-mail is: meganholt715@gmail.com.

TSave
Save