FAULKNER – WISDOM COMPETITION ALIVE & WELL
The 2020 Competition Is In Progress!
PLEASE NOTE: NEW DEADLINE, SEPTEMBER 1, 2020

The Pirate's Alley Faulkner Society, like all non-profits, is operating with limited resources during the current, dreadful pandemic. To date, we have been fortunate in that none of our board member/volunteer administrators have been struck by the virus but because of social distancing and other pandemic guidelines, operations and responses to queries have been limited and difficult, as we
are without our usual volunteer staff. 
Competition
The Society's annual competition opened on December 1 and is in progress. Our traditional
May deadline, however, was previously extended to July 31st.  We are writing now to alert you that
the new deadline is September with the extension offered at the request of many in the writing community. Entries: all entries, as usual, are to be sent electronically as word doc or doc X or pdf attachments to faulkhouse@aol.com. Entry fees may be paid online at our secure web site on the "Order" page of the site, with a $5 handling fee for each entry. We are unable to accept credit card charges except through our web site at this time. You are encouraged to enter with personal checks, money orders, or cash attached to the required hard copy sent by snail mail, postmarked prior to midnight, September 1.

Important

Our new snail mail address is:
The Faulkner Society
6028-30 Prytania Street
New Orleans, LA  70118
Please do not send entries to our previous address on Pirate's Alley. The Faulkner Society
no longer operates out of that address.

Faulkner Festival, 2020

W
hile we are continuing the competition this year, we will not be able to stage the Faulkner Festival in September around Mr. Faulkner's birthday, September 25th. We will, therefore, present 2020 winners at the 2021 festival with winners for next year, so that this year's winners can enjoy the fun and agent/editor benefits of a complete festival.
While the decision to forego a 2020 festival is sad for us, as this is our 30th anniversary year, we do not wish to put our literary friends…or anyone…at risk from the virus. And the virus case rate is going up again in Louisiana, so we have no choice but to opt out of a festival for 2020. In the meantime, we need your support and encouragement to keep the Society afloat until Louisiana and, specifically, New Orleans are healthy again. Please consider joining the Society. Membership fees can be paid on the secure "Order" page of this site.

Support Our Loyal Patrons At Faulkner House Books

As many of you already know, the Pirate's Alley residence and business were sold to new owners last fall and Faulkner House Books is continuing operations under these most difficult of circumstances.  The new owners of the bookstore, Garner Robinson and Devereaux Bell have pledged to continue the support the bookstore always has provided to the non-profit Faulkner Society. They have come up with a wonderful idea for dedicated readers utilizing the longstanding literary experience of store manager Joanne Sealy, a terrific reader and judge of
good literature for a broad variety of reading tastes.  They have established a subscription service.  You can join
at various levels and fill out a form which includes descriptions of the kinds of books you like and Joanne will select new books especially for you and send them to you monthly.  It's a great idea any time but now during this era of staying at home to stay safe, when reading is a great escape from our home prison cells, it is a fabulous way to get the books you want without getting in harm's way.
It's also a great way to help ensure that a great patron of literature, Faulkner House Books, is around to serve you and support the Faulkner Society when the plague fades into the background. For more information, contact Joanne at the bookstore, (504) 524-2940.  (Yes, the new owners are keeping their staff on in spite of the fact that the store itself…a space too tight for social distancing…is closed to the public right now and producing very little revenue.) You can also e-mail garner@faulknerhousebooks.com or devereaux@faulknerhousebooks.com for more information.
Finally, visit www.faulknerhousebooks.com for literary updates.
We look forward to seeing you all at a Faulkner gathering in the not too distant future.

Keep on reading and writing and stay safe!
Rosemary James, Co-Founder, Pirate's Alley Faulkner Society
 THE FAULKNER SOCIETY
The Pirate's Alley Faulkner Society, a nationally recognized non-profit arts organization, is a 501 (c) (3) literary and educational institution and, as such, grant donations, membership contributions, and contributions to our fundraisers are fully tax deductible.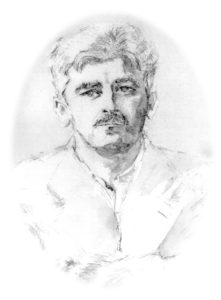 Important projects of the Faulkner Society include:
The Double Dealer literary journal.

Outreach programs for high school and college students.

Literacy projects in cooperation with other organizations, including BIG READ projects funded in part by grants from the National Endowment for the Arts.

Continuing education programs for writers and readers.

A year-round calendar of literary events—such as My New Orleans and Meet the Author.
The William Faulkner-William Wisdom Creative Writing Competition.
Happy Birthday, Mr. Faulkner!, our annual four-day founders celebration honoring our namesake, Nobel laureate William Faulkner, saluting all great writers: past, present, and yet to come. 
Our programs are designed to honor and assist writers, provide high quality literary entertainment for general public readers, and combat the growing national disgrace of illiteracy. Many of our programs are offered free or at discounted rates to students and the general reading public, with special programming benefits for members and sponsors.

A New Generation of Services to Readers and The Faulkner Society was created in 1990 with a mission of providing realistic assistance to developing writers, creating literacy initiatives and continuing education for adults in literature and writing, and presenting high quality literary programming for readers. One overall goal has been to help enhance the national image of New Orleans as a cultural and intellectual destination. Our programming year begins annually with our founders celebration, including William Faulkner's birthday, September 25th. We will complete our 29th year on September 25, 2019.
Membership Drive is Underway Now
If you have not already become a member or sponsor in the current programming year, come join us as we continue our new generation of literary services for readers and writers.  We invite you to become members of the Society and secure the Society's future.  For membership levels and benefits, please visit our convenient ordering page HERE.

Note:
Memberships include invitations to all events, both ticketed and free, public events. Annual free events include our series of free, public concerts organized to benefit the poor of New Orleans which take place on Tuesdays during Lent at the historic Ursuline Convent complex and our year round calendar of free, public literary events in the two series Meet the Author and
My New Orleans.
HAPPY BIRTHDAY, MR. FAULKNER!
2021 Festival, Save the TENTATIVE Dates:
September 24 – September 27
Note: The 2021 Festival will have the same theme we were planning for 2020:
The Impact of the Classics on Life, Literature & Music


Introduction of all winners and attending runners-up and finalists will be at  Faulkner for All, the Society's gala 30th annual meeting on Mr. Faulkner's birthday, September 25. Advice sessions and manuscript critiques for registered writers will take place from 8:30 a. m. to 4:30 p.m. on the 25th and 8:30 to 10:00 a. m. on the 26th and 27th, with literary discussions beginning daily at 10:30 both days. In addition to opening sessions on the 24th, there will be literary discussions from 10:30 to 5:30 on the 26th; and 10:30 to 3:30 on the 27th. We will be posting planned details for the 2021 Festival HERE soon. For event costs, click Pricing. Pricing is not changing for 2021. We will be updating the pricing section shortly. For details about manuscript critiques for writers, click, Critiques Guidelines. Credentials of next year's agents and editor will be posted soon, click here.

WILLIAM FAULKNER – WILLIAM WISDOM
CREATIVE WRITING COMPETITION:
2019 WINNERS ANNOUNCED; DEADLINE FOR
2020 ANNOUNCED, SEPTEMBER 1

The Faulkner Society's most popular project with writers is The William Faulkner – William Wisdom Creative Writing Competition, which has since 1992 attracted between 1,500 and 3,000 entries annually in eight categories: Novel, Narrative Non-Fiction Book, Novella, Short Story, Novel-in-Progress, Essay, Single Poem, and Short Story by a High School Student with cash prizes ranging from $7,500 for novel to $1,000 for High School Short Story. In 2019 we added a ninth category, Poetry Collection, which is offered again this year. Judges for the competition will be announced as they are confirmed.

Winners for the 2019 competition have been announced! You can find a full list here.
SPRING CONCERT SERIES, 2020 SERIES POSTPONED UNTIL LENT, 2021
The Faulkner Society's annual prelude to the celebration of Easter—six free public concerts featuring major types of the music created and enjoyed by New Orleanians for centuries—opens traditionally a week after Fat Tuesday. The period following Fat Tuesday is the Lenten season, which opens on Ash Wednesday, the period when Christians reflect on the meaning of Christ's death on the Cross and characterized by abstinence and charitable outreach to the disadvantaged. The concerts are free with expenses underwritten by patrons in advance. Voluntary collections taken at the end of each concert benefit the poor. The beneficiary in 2021 is St. Jude Community Center, one of the city's most important resources for servicing the poor. Venue for the series is St. Mary's Chapel of the historic Ursuline Convent. The chapel has extraordinary accoustics and is provided to the series by the Society's partners, The Archdiocese of New Orleans and St. Louis King of France Cathedral Basilica.  The 2020 theme is "The Amadeus Syndrome: The Influence of the Classics on Contemporary Music."
FAULKNER SOCIETY IMPACT
We have launched a major fundraising campaign to commemorate more than a generation of service annually to some 7,500 writers and readers and to our beloved City of New Orleans, which was 300 years old in 2018.  To help us continue the impact, e-mail us at faulkhouse@aol.com. We welcome offers of volunteer service as well as financial contributions. To join our number,  E-mail us at faulkhouse@aol.com for a membership form and membership benefits summary.
Major Projects
The Society's most ambitious annual undertakings are:
William Faulkner – William Wisdom Creative Writing Competition.
Happy Birthday, Mr. Faulkner! This is a four-day literary celebration including our annual salute
to our namesake, our gala black-tie annual meeting and fundraiser, literary critiques, presentation of
new work by scholars and authors, and presentation of the winners of our international literary
competition.

Workshops, Master Classes, Manuscript Critiques for Developing Writers.
Literacy Initiatives for those At-Risk for Illiteracy, Including National Readathon Day, NEA sponsored BIG READ projects, and partnerships with the English Speaking Union and One Book One New Orleans.

The Double Dealer literary journal and Student Intern Program.
Free public sessions of Meet the Authors and My New Orleans events for dedicated readers.
Joint Ventures with other non-profits to embellish the Louisiana's available cultural resources. Joint ventures include major partnerships with other non-profit institutions and businesses.


TSave
Save