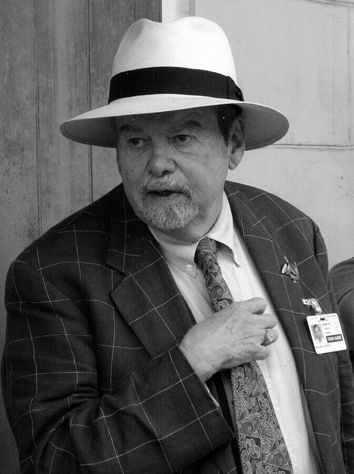 W. Kenneth Holditch, Ph.D., Professor Emeritus of Literature and Writing at the University of New Orleans, is a co-founder of The Pirate's Alley Faulkner Society and was one of the founders of the Tennessee Williams Festivals in New Orleans, Clarksdale, MS, and Columbus, MS.
In 1974, he created the Literary Tour of the French Quarter and later a Tennessee Williams Walk. He has lectured on Tennessee Williams and other Southern authors in the United States and Europe and has appeared on BBC radio, NPR radio, and other media. His play about the women in Tennessee Williams's life and dramas was given a staged reading at Lincoln Center. Dr. Holditch has written numerous articles on Southern literature about such important authors as William Faulkner, Tennessee Williams, Lillian Hellman, Walker Percy, and Anne Rice. He edited In Old New Orleans, and is co-author with Richard Freeman Leavitt of Tennessee Williams and the South, both University Press of Mississippi releases; he is co-author with Marda Burton of Galatoire's: Biography of a Bistro, Hill Street Press; and co-editor with Mel Gussow of the two Library of America volumes devoted to the works of Tennessee Williams.
His honors and awards include: Southern Fellowship, 1958-1960; Louisiana Teacher of the Year, 1985; Louisiana Endowment for the Humanities, Lifetime Achievement Award, 2001; and The Tennessee Williams Award, 2007.
When his Faulkner Society Co-Founders Rosemary James & Josph DeSalvo were renovating the house where Faulkner wrote his first novel on Pirate's Alley, Kenneth stopped be and strongly suggested that having acquired the house "you are obligated to do something with it than simply live in it." And thus began a generation of work to assist writers and engage readers with the creation of the Faulkner Society.
To the Faulkner Society and the literary world at large, Kenneth Holditch is… A Legend In His Own Time.
Hail, ALIHOT!