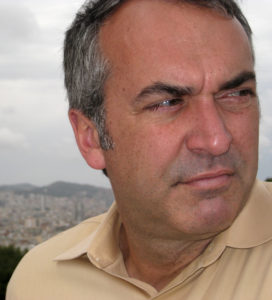 About the Author
Andy Plattner, winner of the Faulkner Society's 2016 Gold Medal for Best Novella, for his manuscript, Terminal, has published two story collections, Winter Money (Flannery O'Connor Award, University of Georgia Press) and A Marriage of Convenience (BkMk Press), as well as a novel, Offerings from a Rust Belt Jockey (Dzanc Books Mid-Career Award, Castleton Lyons Book Award).
His stories have been published in journals such as The Southern Review, The Paris Review, Sewanee Review, New World Writing, Epoch, Mississippi Review, Northwest Review, Fiction and The Literary Review.
A one-time horse racing journalist, Andy holds a Ph.D. in Creative Writing from the Center for Writers at the University of Southern Mississippi. During his time there, he won a Henfield Prize, as well as a Joan Johnson Award. He has been a visiting writer at Southern Miss and the University of Tampa. Currently, he lives in Atlanta, where he has taught fiction writing at Clayton State, Emory University and Kennesaw State.