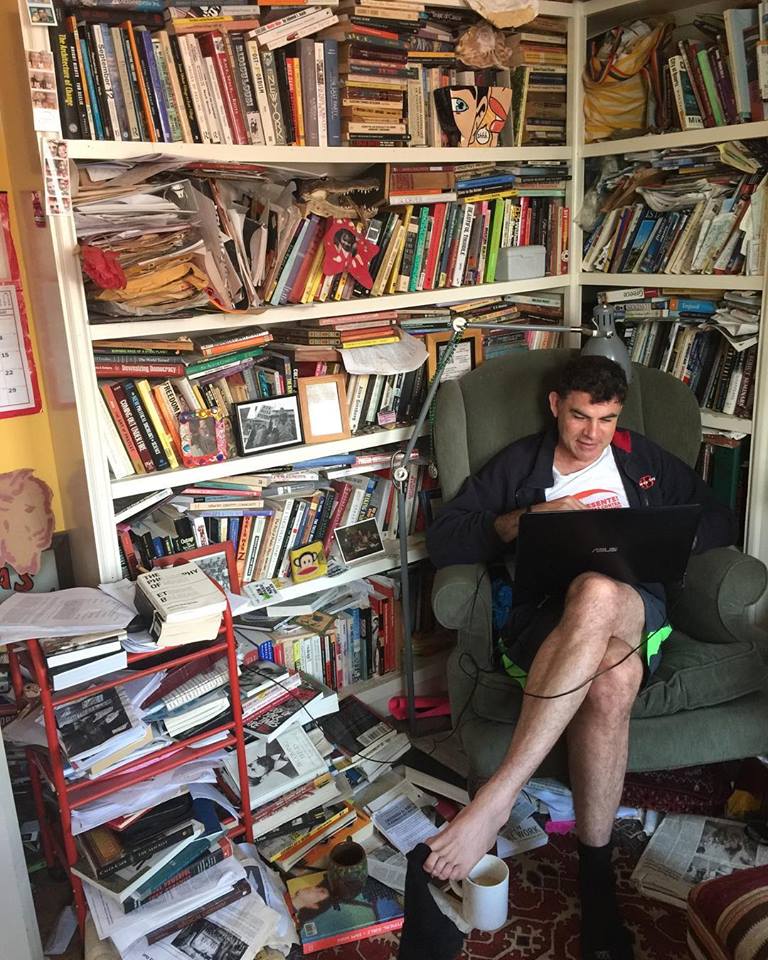 Benjamin Shepard, PhD, LMSW is Professor of Human Services at City Tech/CUNY. and author of the just released book Illuminations on Mark Street (Ibidem, 2019). Ben has been a finalist in the Pirate's Alley Faulkner Society's annual literary talent search, William Faulkner – William Wisdom Creative Writing Competition. His ten previous books include: Brooklyn Tides, written with Mark
Noonan (2018), White Nights and Ascending Shadows: An Oral History of the San Francisco AIDS Epidemic (1997), From ACT UP to the WTO: Urban Protest and Community Building in the Era of Globalization (2002), Queer Political Performance and Protest (Routledge, 2009) , The Beach beneath the Streets: Contesting New York's Public Spaces (with Greg Smithsimon, SUNY Press), Play, Creativity, and Social Movements: If I Can't Dance, Its Not My Revolution (Routledge, 2011), Community Projects as Social Activism (Sage, 2014), Rebel Friendships: "Outsider" Networks and Social Movements (Sage, 2015), Sustainable Urbanism (2019), and Narrating Practice with Children and Adolescents, edited with Mery Diaz (Forthcoming).
In 2010, he was named to the Playboy Honor Role as one of twenty professors "who are reinventing the classroom."
A social worker, he has worked in AIDS services/activism for two decades, joining ACT UP Golden Gate in the early1990's, opening two congregate facilities for people living with HIV/AIDS, serving as deputy director for a syringe exchange program, all while remaining active in efforts to bridge the gap between direct action and direct services. Today, he remains involved in organizing efforts around transportation, HIV/AIDS, labor, public spaces, environmental policy and efforts around sustainability.
Trained at the University of Chicago School of Social Services Administration, the City University of New York Graduate Center, the William Alanson White Institute of Psychiatry, Psychoanalysis, and Psychology, the Saturday reading groups at the Institute for the Radical Imagination, as well as through collaboration with some of the most powerful organizers and movements of this
era, Shepard combines these experiences to frame his work.