The BIG READ
What It Is and How You Can Support Literacy
By Volunteering Time and Donating Dollars for BIG READ
By Rosemary James

For 24 years, the Pirate's Alley Faulkner Society has been creating projects to excite the imaginations of both dedicated readers and those who have not yet discovered the joys of losing yourself in a good book or transporting yourself to exotic places or back to times gone by or into the future, times only imagined so far.
We have been well rewarded by seeing how great literature can transform a failing student into an eager reader and how the experience of reading well can ensure a successful learning experience, future career success, and lifelong personal satisfaction.
The Faulkner Society and its grant partners—the Jefferson Parish Public Library and the State Library of Louisiana—were selected this year by The National Endowment for the Arts, Arts Midwest, and the Institute of Museum & Library Services for a grant to stage a 2014 BIG READ literacy initiative designed to stimulate reading among Metropolitan New Orleans at-risk teenagers, their parents, and other residents of the Metropolitan area.
The Society's 2014 BIG READ project focuses on The Beautiful Things That Heaven Bears by the brilliant Ethiopian-born American author Dinaw Mengestu, who has won exceptional recognition for his fiction, including the Ernest Gaines Prize and a MacArthur Foundation "Genius" Fellowship, one of the most coveted awards in the world of the arts.
The Society kicked off BIG READ, 2014 with an Orientation Session for participating teachers.
The kick-off for the general public was the focus of the Society's fall fundraiser, Happy Birthday, Mr. Faulkner! on September 28th, celebrating the birthday anniversary of our namesake, Nobel laureate William Faulkner. The event took place at 818 St. Charles Avenue, the residence of Honorary Co-Chairs Mary and Roland Von Kornatowski, a spectacular renovation of a commercial building, which has the lovely feature of an interior atrium with entertaining spaces opening into it.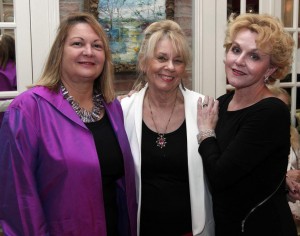 The Von Kornatowskis, owner of Tipitina's and creators of the Tipitina Foundation, which has done so much for young, budding musicians, are that with-it couple who also currently are renovating the Orpheum Theatre, a grand performance hall, which was severely damaged by Katrina and has been out of commission since. The event attracted 126 people who came to toast Nobel Laureate William Faulkner with his favorite libation: mint juleps, served in silver julep cups, the traditional patrons' gift for the Society's fundraisers.
The Faulkner Society's 2014 BIG READ project, is funded in part by the National Endowment for the Arts and in part by matching funds secured by the Society from local sources.  Funds netted from the event will help offset the NEA's required local match.
The BIG READ project targets created by the Society has as its primary audiences at-risk middle, junior, and high school students, their parents, disadvantaged men and women, and seniors.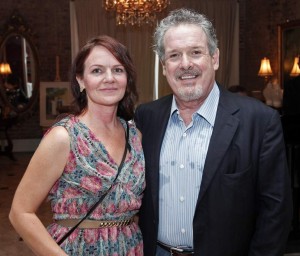 The Society is distributing free copies of the 2014 focus book to participating teachers and their
students, some of who will hear BIG READ speakers at the Society's annual master class for area students and teachers on Friday, November 21st.  High School students and teachers also are invited to participate free in other BIG READ events during the Society's annual Words & Music festival, which opens on November 20 at the Hotel Monteleone and other French Quarter and uptown venues.
The elements of BIG READ, both nationally and the Society's project, were outlined for guests by Faulkner Society co-founder, Rosemary James during Happy Birthday, Mr. Faulkner! For festival and BIG READ details, contact faulkhouse@aol.com.
After her talk, Ms. James auctioned off a watercolor painting, "Mr. Faulkner Returns to Pirate's Alley."  The Nobel Prize winner got his start as a novelist in New Orleans, writing his first novel, Soldiers' Pay, while living at 624 Pirate's Alley in 1925. The painting was created by Grayce DeNoia Bochak, a fine artist who divides her time between Cape May, NJ and New Orleans, where she owns a condo on Pirate's Alley. There was lively bidding on the painting, with the high bid by Elaine and Douglas Grundmeyer, long time members and patrons of the Faulkner Society.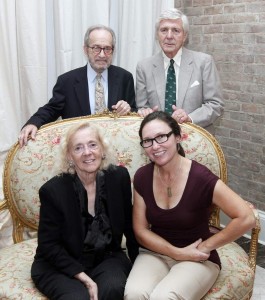 The party was a brunch with a scrumptious menu created by Chef Glenn Vatshell of Palate New Orleans and included his divine grillades and cheese grits as well as a heart-healthy risotto of wild rice, barley, kale, chicken, and walnuts and a variety of salads. The focal point of the menu, of course, were the birthday desserts: Mr. Faulkner's favorite cakes: devil's food with boiled icing, concocted by Chef Vatshell, and coconut creme cakes made by Mary Von Kornatowski, along with some of her other legendary desserts. The decor for the event was fall inspired: pumpkins, mums, and colorful fall leaf arrangements, all created by Mary.
Guests of Honor were interior style maven Bonnie Warren and photographer Cheryl Gerber, co-authors of the new style book: New Orleans Homes at Christmas.  The Von Kornatowski residence is featured, decorated for Christmas, in their new book. The party was to have been a book launch for Bonnie and Cheryl but the books did not arrive from Pelican Publishing Company's printing firm in time for the event.
Faulkner House Books, owned by Faulkner Society Co-Founder Joseph DeSalvo, is taking orders for the books. Net profits on the sale of the books are being donated to the Society for its BIG READ project by Faulkner House Books. The book will make a great Christmas gift for your friends, so order now, (504) 524-2040, and lend your support to the important literacy initiative, BIG READ.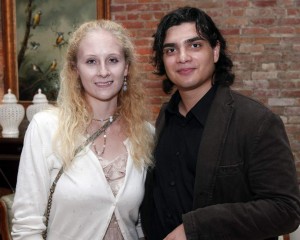 As part of its BIG READ commitment, the Faulkner Society is presenting free copies of The Beautiful Things That Heaven Bears to participating middle, junior high, and high school students. Participating students and teachers will hear a discussion of Dinaw Mengestu's novel by Nghana Lewis, Ph.D., Tulane University professor expert in the literature of the African Diaspora on November 21st at 10:30 a. m. at St. Mary's Catholic Church, 1100 Dauphine Street. The event is open to teachers and their students and the general public on a first –come, first-serve basis. Reservations are taken until the limit of the venue is reached. Look below for more party photos!
Why Was Mengestu's Novel Selected as the Focus for 2014's BIG READ?
Grantees all over the country select works of literary art from a list dictated by NEA. Grant projects focus on a single work of literary art. The Faulkner Society selected The Beautiful Things That Heaven Bears for many reasons, including the quality of Mengestu's storytelling and his ability to draw the reader into the lives of his characters.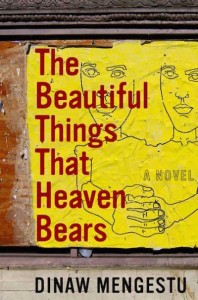 The book focuses on the life of an immigrant and the challenges an immigrant faces in everyday life, the necessity for daily improvisation, the emotional challenges of loss of national identity and fitting into a Society that is not always accepting of the cultural traditions of newcomers. Because of the growing population of immigrants in Louisiana, including recently a wave of immigrants from Ethiopia, his book is timely. And the fact that he was born in Ethiopia and immigrated to America with his parents and has achieved great success, makes him a great role model for youngsters who may be at risk for illiteracy.
The fact that Dinaw Mengestu was selected for the 2012 Ernest J. Gaines Prize funded in honor of the Louisiana literary master Ernest J. Gaines was an important factor, as our last BIG READ project focused on the work and life of Mr. Gaines and we liked the continuity of featuring an author selected by Mr. Gaines.
Dinaw Mengestu, who holds an endowed Chair of Poetrics at Georgetown University, is one of the most exciting young writers working in America today. For more information on Dinaw Mengestu, visit his web site:
http://www.dinawmengestu.com
Why Are We Giving Away Books?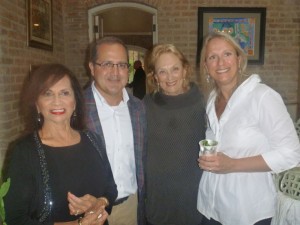 A major thrust of the Society's project is putting free copies of the book in the hands of middle, junior, and high school students of the New Orleans area. We have seen with our own eyes how important it is to students to have their own copies of books, how eager they are to possess them. Many of the participating students never have owned a book of their own and ownership, we have found, inspires readership and a desire to get more books and the knowledge contained within the covers of these books.
Free books also are being provided to teachers, including some homeschool teachers, and librarians, and disadvantaged adults participating in BIG READ activities. In addition to the books, teachers and students will receive BIG READ bookmarks. Teachers' guides and readers guides relating to Dinaw Mengestu and his work are available on-line at: http://www.nea/BIGREAD.org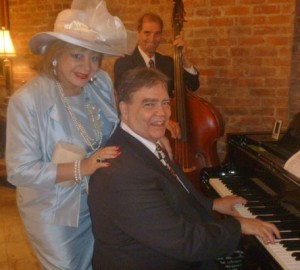 The BIG READ Grant requires that the grantee match the grant with non-public funding. We are soliciting matching fund donations from the general reading public. Cash donations received will be used to purchase free copies of the book and offset our out-of-pocket costs for the master class and other BIG READ activities, costs over and above those covered by grant funds.
Why should you participate in this project?
Read on! And then join us in this literacy initiative, be in our number!
BIG READ is a program of the National Endowment for the Arts designed to revitalize the role of literary reading in American popular culture. Reading at Risk: A Survey of Literary Reading in America, a 2004 NEA report, identified a critical decline in reading for pleasure among American adults.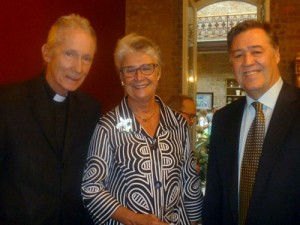 The Big Read addresses this issue by bringing communities together to read, discuss, and celebrate books and writers from American and world literature. The National Endowment for the Arts instituted the BIG READ to combat the shocking trends discovered in the NEA's extensive national survey and its compilation of all other available data on 21st Century reading habits of teenage and adult Americans. NEA learned that:
* More than 50% of Americans, including college graduates, do not read literature. At risk especially are men.
* Nearly one third of American teenagers are dropping out of school because of declining literacy and reading comprehension. At risk especially are young men.
* Lack of employment opportunities and low wages result from poor reading skills.
* Deficient readers are less likely to be active in civic and cultural activities, less likely to vote or volunteer for community causes.
* Deficient readers are more likely to end up in prison or otherwise become burdens for society.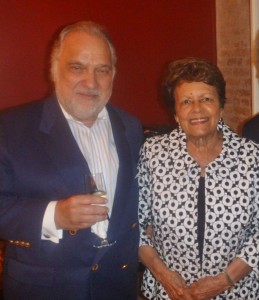 It's in all our best interests to help stimulate interest in reading good literature and to help our New Orleans area teenagers develop the reading skills they need to achieve the American Dream, a slice of the economic success pie and acceptance as worthy citizens.
How can you participate? You can open the eyes of at risk teenagers…you can introduce them to the joys of reading with a gift of great literature…The Beautiful Things That Heaven Bears. We are asking for donations in $10 increments. $10 will almost cover the cost of one copy of the book, including shipping and distribution costs. Book Plates are being printed with one for the receiving student's name and one line for the donor's name.
In summary:
The NEA's studies have shown that students who do not read and, specifically, who do not read good books, are more likely to become serious burdens on society than those who are good readers and who regularly read important works of literature.
Books light the fires of imagination and those whose imaginations have not been ignited, frequently lack the power to imagine the consequences of their actions and so become involved in incidents with tragic consequences.
We hope you will join us in lighting a bonfire of imagination among New Orleans area students, specifically middle school, junior high, and high school students! We need your help to buy more books.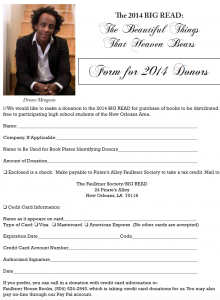 Please support this program! You can also download the donor form here or by clicking on the image at right.

Make all checks payable to and mail to:
The Pirate's Alley Faulkner Society
624 Pirate's Alley
New Orleans, LA. 70116
To donate using a credit card, you can call (504) 524-2940, Faulkner House Books, which is taking credit card donations for us or use the Donation Form attached and mail to us.
Contact us at Faulkhouse@aol.com for information.
The Faulkner Society is an all-volunteer (501) (c) (3) non-profit literary organization and all donations for this purpose are fully tax deductible.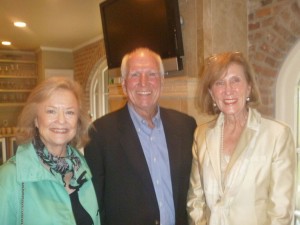 Gently used copies of The Beautiful Things That Heaven Bears also may be donated and will be accepted for the BIG READ by the Faulkner Society, 624 Pirates Alley, and by Chris Smith of the East Bank Regional Library of Jefferson Parish, 4747 West Napoleon Ave.
The Jefferson Parish Public Library is a partner in BIG READ, 2012, as are The State Library of Louisiana and other organizations Donors of $125 per person or more will receive a year's membership in the Society and will receive a complimentary all-discussion pass for Words & Music, 2014.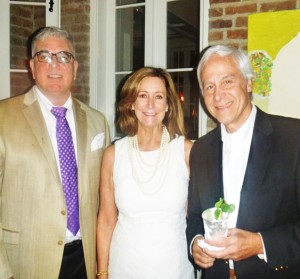 For details about all of the exciting events for students and the general reading public which are part of this project: Faulkhouse@aol.com * www.wordsandmusic.org * www.neabigread.org