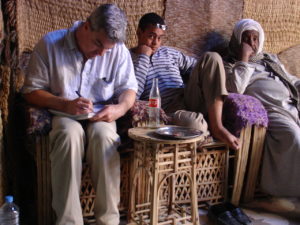 Franz Wisner, left, in Egypt on his trip around the world with his brother.
About the Author
Franz Wisner has no idea what to label his profession. Writer? International travel addict? Profession dumpee? He is the New York Times bestselling author of Honeymoon With My Brother, a memoir of the two-year, 53-country honeymoon he took with his younger brother after being left at the altar by his fiancee; and the recently released How the World Makes Love, a look at dating, marriage, sex, and romance around the planet.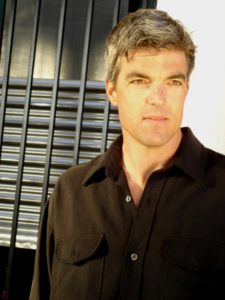 Honeymoon With My Brother is the true story a man who thought he had it all- a high profile career and the fiancée of his dreams. Suddenly, his life turned upside down. Just days before they were to be married, his fiancée called off the wedding. Luckily, his large support network of family and friends wouldn't let him succumb to his misery. They decided Franz should have the wedding reception and a honeymoon anyway. There just wouldn't be a bride at present for either and his travel companion would be his brother, Kurt.
During the "honeymoon," Franz reconnected with his brother and began to look at his life with newfound perspective. The brothers decided to leave their old lives behind them. They quit their jobs, sold all their possessions, and traveled around the world, visiting 53 countries over the next two years. In Honeymoon With My Brother, Franz recounts this remarkable journey, during which he turned his heartbreak into an opportunity to learn about himself, the world, and the brother he hardly knew.
Franz and his honeymooning brother have appeared on Oprah, The Today Show, CNN, and Fox News, among others. He has also penned essays for NPR, Redbook, the San Francisco Chronicle, the Toronto Globe and Mail, and Coast Magazine.
And after all of these travels, he met, courted, and married the successful actress
and TV producer, Tracy Middendorf, known for roles in such shows as Mission: Impossible III, New Nightmare, Reaching for the Moon, and the famous soap
opera, Days of our Lives.
Wisner's more recent memoir, How the World Makes Love, recounts their story. The Wisners have two children and they have just bought a house in the historic
Faubourg Marigny district of New Orleans.