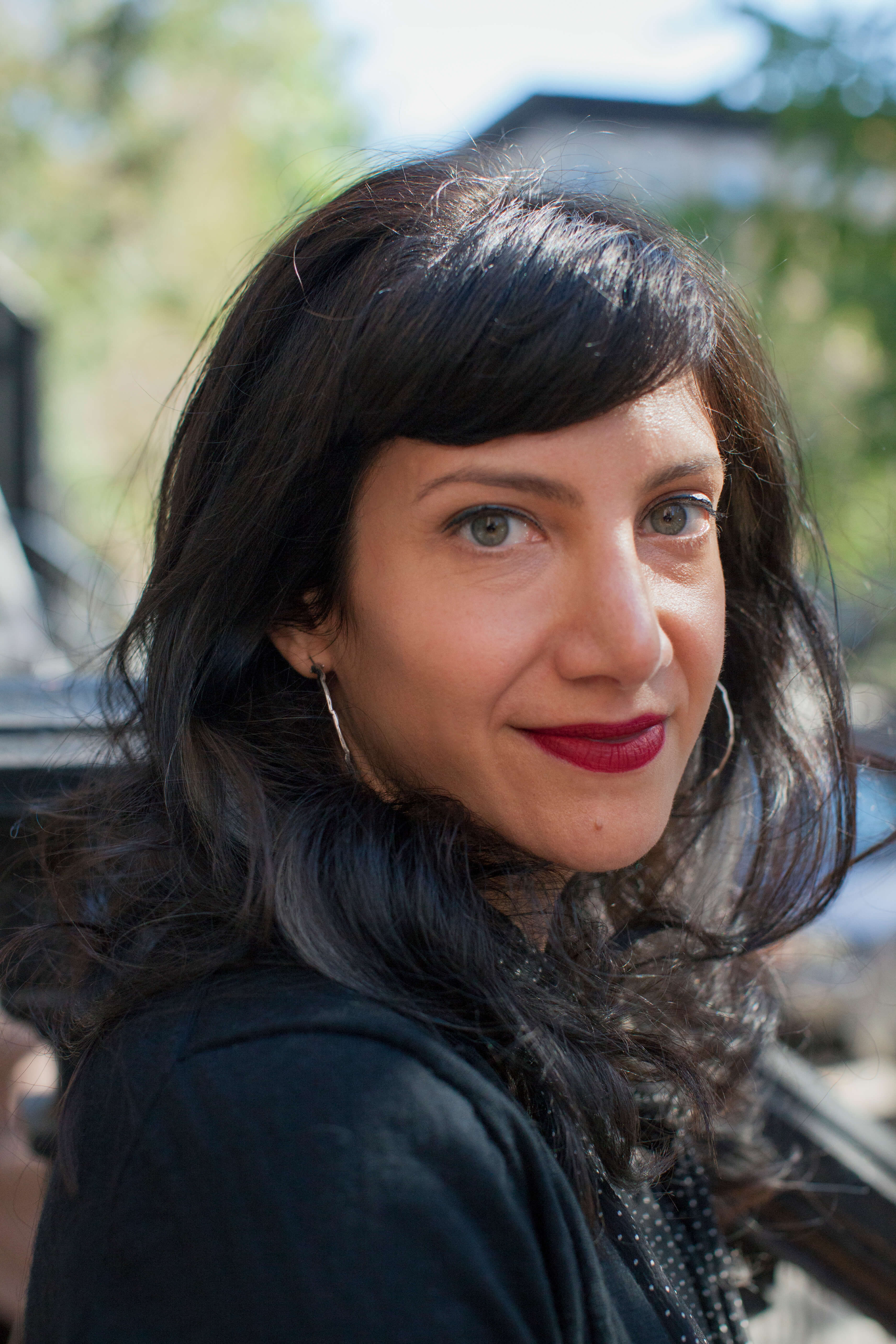 About the Author
Iris Martin Cohen has an MFA in Fiction from Columbia University, where she received a Mariposa fellowship, and has studied Creative Nonfiction at the Writers Institute at the Graduate Center, CUNY. Her work has been published in the New Yorker, Bookforum, the New York Sun, the Austin Chronicle, and Habitus. She has taught creative writing at Columbia University and  volunteered at 826 Brooklyn. She ran a successful literary salon and event space in the National Arts Club for four years. Born and raised in the French Quarter of New Orleans, she lives in Brooklyn with her husband and children.  Iris is the daughter of Faulkner Society founding members, noted photographer Josephine Sacabo and fabulist, playwright, poet, and visual artist. Her debut novel so excited her publisher, Harper Collins, that the publisher paid a six figure advance for the book and gave Iris a two-book contract. We are just as excited and invite and highly recommend that you follow this literary shooting star.

About The Little Clan
A dazzling debut set in modern-day New York, The Little Clan is a sharp, insightful look at friendship and finding yourself in your 20s.
Ava Gallanter is the librarian in residence at the Lazarus Club, an ancient, dwindling Manhattan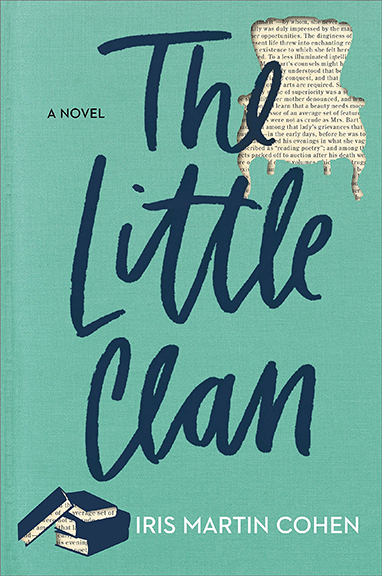 arts club full of eccentric geriatric residents stuck in a long-gone era. 25-year-old Ava, however, feels right at home. She leads a quiet life, surrounded by her beloved books and sequestered away from her peers. When Ava's enigmatic friend Stephanie returns after an unplanned year abroad, the intoxicating opportunist vows to rescue Ava from a life of obscurity. Stephanie, on the hunt for fame and fortune, promises to make Ava's dream of becoming a writer come true, and together they start a literary salon at the Lazarus Club. However, Ava's romanticized idea of the salon quickly erodes as Stephanie's ambitions take the women in an unexpected–and precarious–direction.
Praise for the Book
In this humorous yet insightful coming-of-age story, Cohen deftly balances an interrogation of big ideas with an expertly constructed comedy of manners. With eloquent prose and affecting storytelling, The Little Clan is at once a love letter to literature and a deft exploration of what it means to be young and full of hope in New York.
—Goodreads.
 The Little Clan is a delicious read—beautifully written and observed, with a delightful sense of humor and all
the giddy absurdity of new adulthood.
—Eleanor Brown, New York Times bestselling author of The Weird Sisters and The Light of Paris.
A brilliant newcomer whose prose races through the page but then knows exactly when to catch its breath to
produce Jamesian inflections of unparalleled beauty. Iris Cohen is not only a talented writer; she is an artist.
And the giveaway sign of every artist is to make both aspiring and established writers secretly envious.
—André Aciman, author of Enigma Variations and Call Me by Your Name.
The Little Clan is a glittering little wonder. By turns gorgeously lyrical, laugh-aloud funny and almost
breathtakingly astute, it's a tongue-in-cheek love letter to old books and youthful imprudence that delights to
the very last word.
—Jennifer Cody Epstein, internationally bestselling author of The Gods of Heavenly Punishment.
At last, an heir to Laurie Colwin! Cohen's debut charts the vicissitudes of her young heroine Ava Gallanter's
literary life in New York with warmth, humor, and grace.
—Caitlin Macy, Author of Mrs. and The Fundamentals of Play.
This debut novel is stunning; every sentence is a tiny masterpiece. The details of Ava's world are immaculately
rendered, and her misadventures are bold, cringe-inducing, and irresistible all at the same time. Reading this book
makes me wish I could've passed some of my misspent youth at the House of Mirth.
—Natalka Burian, author of Welcome to the Slipstream.
In The Little Clan, Cohen delightfully draws the intoxicating tribulations of coming-of-age in New York City.
Her debut is a heartbreaking, and often hilarious, tale of female friendship following Ava, an idealistic young novelist, captured in her muse Stephanie's blind hunt for fame and fortune.
—Hannah Lillith Assadi, author of Sonora.