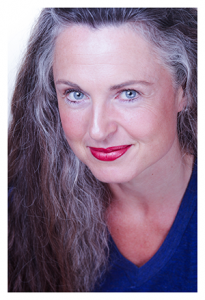 Jennifer Steil, author of the new novel, The Ambassador's Wife.
About the Author
Jennifer Steil is author of The Ambassador's Wife, which won the Pirate's Alley Faulkner Society's Gold Medal for Best Novel in 2013 and was a Summer, 2015 release from Doubleday. In 2012 she won the Society's Gold Medal for Novel-in Progress for Chiaroscuro, which was completed and submitted as the just released novel with its new name. Jennifer is now working on a second novel.
Previous work includes The Woman Who Fell From the Sky, An American Woman's Adventures in the Oldest City on Earth. Published by Broadway Books/Random House), it is a memoir of the year she spent as editor of the Yemen Observer newspaper in Sana'a. The book received accolades in The New York Times, Newsweek, and the Sydney Morning Herald. The Minneapolis Star-Tribune chose it as one of their best travel books of 2010, and Elle magazine awarded it their Readers' Prize. It has been published in the US, Australia, New Zealand, Germany, the Netherlands, Italy, Turkey, and Poland.
While she currently works as a writer and freelance journalist, theatre was her first love. She completed a bachelor's degree in theatre at Oberlin College before working for four years as a professional actor in Seattle. During this time, she became increasingly frustrated with the limited roles available to women and the dearth of female voices in the theatre world at large. Without abandoning theatre, she began dedicating more time to her writing, eventually completing an MFA in fiction at Sarah Lawrence College and a second master's degree from the Columbia University Graduate School of Journalism. Since 1997, she has worked as a reporter, writer, and editor for newspapers and magazines in the US and abroad. Recent work includes a long piece on Yemen in the World Policy Journal, a Yemen piece for the German paper Die Welt, and several London stories for the Washington Times. After spending four years in Yemen and two years in London, she has relocated to La Paz, Bolivia, where she is living with her diplomat husband and young daughter.
About The Ambassador's Wife
Brilliantly drawn and deeply troubling, Jennifer Steil's The Ambassador's Wife  is a novel of love, deception and consequences. Steil's story is set in a fictitious Islamic country ("Mazrooq") that seems harrowingly real. It is here that the British ambassador, Finn, meets the free-spirited bisexual artist Miranda; they marry and start a family with baby daughter Cressida. Finn and Miranda, a former Seattleite who has left an art-teaching job at Cornish College to live in Mazrooq, are blissfully happy together, though Miranda chafes at the safety strictures imposed by the very real possibility of kidnapping or assassination. This is a highly dangerous posting. And as we discover at the beginning of the novel, Miranda is indeed kidnapped — an event that has unthinkable consequences not only for her family, but also for the Mazrooqi women who have secretly been studying painting with her. The art class is an activity strictly forbidden to them, especially the painting of female nudes, and those carefully hidden canvases are a time bomb waiting to detonate.
—The Seattle Times