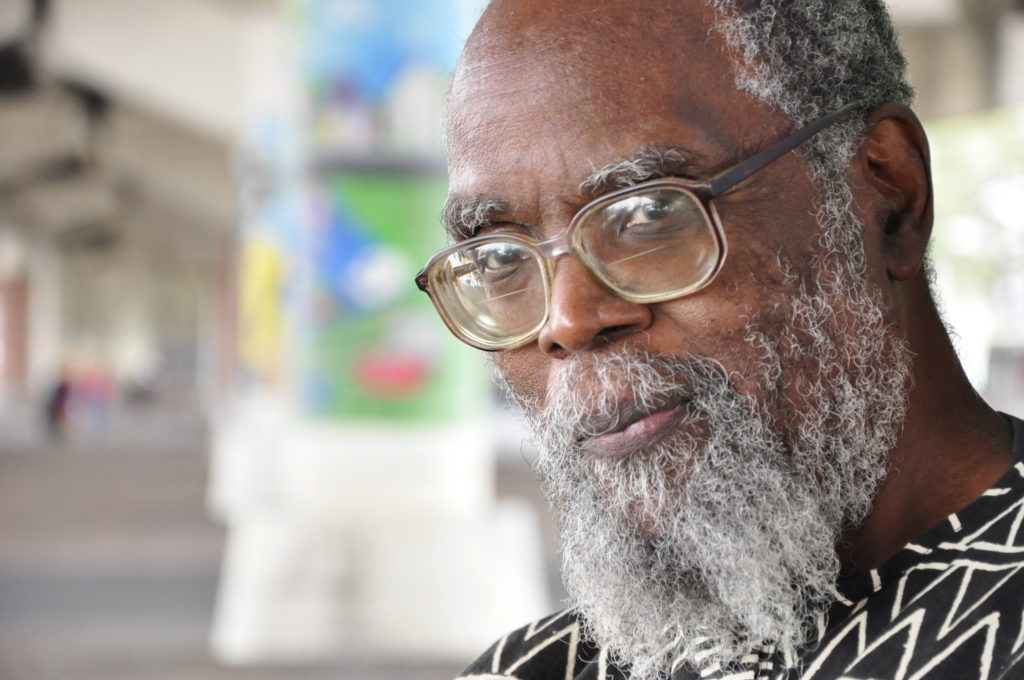 Kalamu ya Salaam, a native New Orleanian, is a writer, editor, filmmaker, music producer, and arts administrator. He served as a senior partner in the New Orleans based public relations firm of Bright Moments Inc. (1984 – 1996) and is a co-founder (with Kysha Brown) of Runagate Multimedia, Inc. He is the founder and director of NOMMO Literary Society, a New Orleans-based Black writers workshop. Salaam is also the founder and moderator of e-Drum, an informational listserv for Black writers and diverse supporters of literature worldwide.
Kalamu ya Salaam has widely published in literary, music, and political journals including Negro Digest/Black World, First World, The Black Scholar, Black Books Bulletin, Callaloo, Catalyst, The Journal Of Black Poetry, Nimrod, Coda, and Encore. His work is included in numerous anthologies including We Be Word Sorcerers, New Black Voices, and Spirit And Flame. His latest books are Be About Beauty (2018), a collection of poetry and prose; New Orleans Griot: The Tom Dent Reader (2018), an anthology of works by Tom Dent, edited by Salaam; and The Magic of Juju: An Appreciation of the Black Arts Movement (2016).
He is the recipient of a 1999 Senior Literature Fellowship from the Fine Arts Work Center in Provincetown, Massachusetts; a 1998 Louisiana Endowment for the Humanities Award, a 1997 Mayor Marc Morial's Arts Award, the 1995 Louisiana Literature Fellow and guest editor of "The Music" (Vol. 29, #2) special issue of the African American Review. He is the poetry editor for QBR: The Black Book Review.