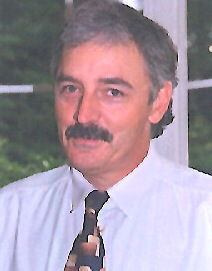 Ken Wells is a respected journalist, who worked for many years as a reporter and writer for
The Wall Street Journal and more recently for Bloomberg. He has for years
entertained readers young and old with his fiction about life in Cajun country for
young adults as well as his humorous non-fiction takes on a variety of subjects, frequently centering on food. His latest book is a memoir revolving around Louisiana's iconic dish, Gumbo. And he's bound to add new fans with this latest work.

Gumbo Life: Tales from the Roux Bayou
Gumbo is the story of jazz but writ in food.
—Ken Wells

Ask any self-respecting Louisianan who makes the best gumbo and the answer is universal: "Momma." The product of an unprecedented melting pot of culinary influences, these mommas are an eclectic group, for gumbo reflects the diversity of the people who cooked it up: French aristocrats, West Africans in bondage, Cajun refugees, German settlers, Native Americans—all had a hand in the pot. What is it about gumbo that continues to delight and nourish so many? And what explains its spread around the world? A seasoned journalist, Ken Wells has sleuthed out the answers. His obsession goes back to his childhood in the Cajun bastion of Bayou Black, where his French-speaking mother's gumbo often began with a chicken chased down in the yard. Back then, gumbo was a humble soup little known beyond the boundaries of Louisiana. So when a young Ken, homesick at college in Missouri, realized there wasn't a restaurant that could satisfy his gumbo cravings, he called his momma for the recipe. That phone-taught gumbo was a disaster. The second, cooked at his mother's side, fueled a lifelong quest to explore gumbo's roots and mysteries.
In Gumbo Life Wells does just that. He spends time with octogenarian chefs who turn the lowly coot into gourmet gumbo; joins a team at a highly competitive gumbo contest; visits a factory that churns out gumbo by the ton; observes the gumbo-making rituals of an iconic New Orleans restaurant where high-end Creole cooking and Cajun cuisine first merged, setting off a culinary explosion. He also explains how gumbo got to China and how it became beloved of a pope, presidents and even Sumo wrestlers.
Wells then takes readers on a tour of his bayou childhood–lived with one foot in the rhythms of a previous century—to show the serendipitous role gumbo played in his family's destiny. It's a deeply personal narrative of a big, extended family whose bonds, sometimes strained by the eccentricities of country life, are smoothed and sealed at the gumbo table. For cooks of all levels, there's a bonus: an addendum of ten recipes, some culled from historically significant cookbooks that stretch back centuries, some from top chefs and iconic Gumbo Belt restaurants, some from home cooks, that capture the creativity with which gumbo is cooked today and are bound to please the palate. Rendered in Wells' affable prose, Gumbo Life makes clear that gumbo is more than a dish: it's an attitude, a way of seeing the world. It's the Zen food of an otherwise
Un-Zenlike culture. This is a tasty culinary memoir—to be enjoyed and shared like a simmering pot of gumbo.
Reviews of Gumbo Life by writers and critics make it clear that Ken's latest tome is a hit!
Global Gumbo!
Read the 5-star review in The Economist…
Then read Ken and Gumbo Life in Newsweek…
Publishers Weekly:
A piquant history of gumbo…Wells clearly knows his stuff, and his enthusiasm for the region and cuisine is palpable. This is required reading for gumbo aficionados and addicts,and those who aspire to be.
Booklist:
Wells, who delights in playing with language to create sound pictures —"a roux awakening"— has meticulously traced" gumbo's influences… Anyone fondly recalling gumbo in its myriad guises will find plenty to delight them.
Kirkus:
Affectionate portrait of that favorite Cajun comfort food and the tradition from which it came.
Also;
A Lemuria bookstore pick for its Nonfiction First Edition Club!
An Amazon Best Books in Category Pick for February!
A Garden & Gun Magazine February Must Read!
What other writers are saying:
In this mouth-watering culinary memoir…is a vivid account of Wells' languid bayou childhood and the history and personalities who seasoned it. There could be no better guide to this unique American sub-culture than Bonnie's boy from Bayou Black.
—Geraldine Brooks,Pulitzer-Prize winning author of March and People of the Book.
Ken Wells was to the gumbo born…He has traveled the Gumbo Belt, researching, recording and most importantly savoring the myriad interpretations of the iconic Louisiana soup…Like a dense, flavorful gumbo filled with tastes of the region, this is a book to savor.
—Jessica Harris, author of High on the Hog: A Culinary Journey from Africa to America.
Ken Wells knows gumbo and from whence it comes. And gumbo, and its sources, are profoundly tasty things to know.
— Roy Blount Jr., humorist and author of Save Room for Pie.