The 2019 Festival features three editors and four agents who together have decades of experiences to share. You can find their bios here! To see a list of guidelines for manuscript critiques, click HERE.

Our Agents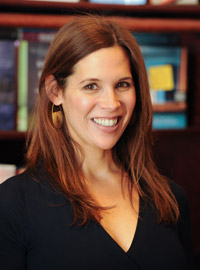 Katherine Fausset is an agent with Curtis Brown, Ltd. She represents authors of literary and commercial fiction, memoir, narrative nonfiction and other select non-fiction,
including multiple award-winning and national bestselling authors. Recent and notable books by her clients include Chip Cheek's Cape May, Lucia Berlin's A Manual for Cleaning Women, Emily St. John Mandel's Station Eleven, Crystal Hana Kim's If You Leave Me, Laura van den Berg's The Third Hotel, Benjamin Percy's Thrill Me, Cynthia Hand's My Plain Jane (YA), Cara Black's Parisian mystery series, and M.L. Longworth's Provençal mystery series. She is drawn to books set in foreign countries, plots involving knotty family dynamics, lyrical prose, the dark, the strange, and the humorous. For submission information, please see her agent page at  www.cbltd.com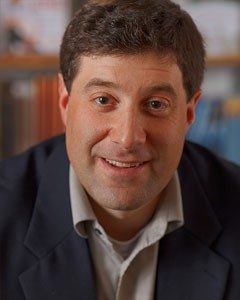 Jeff Kleinman is a literary agent, intellectual property attorney, and founding partner of Folio Literary Management, LLC, a New York literary agency which works with all of the major U.S. publishers (and, through subagents, with most international publishers).  He's a graduate of Case Western Reserve University (J.D.), the University of Chicago (M.A., Italian), and the University of Virginia (B.A. with High Distinction in English).  As an agent, Jeff feels privileged to have the chance to learn an incredibly variety of new subjects, meet an extraordinary range of people, and feel, at the end of the day, that he's helped to build something – a wonderful book, perhaps, or an author's career.  His authors include Garth Stein, Eowyn Ivey, Robert Hicks, Charles Shields, Bruce Watson, Neil White, and Philip Gerard. His interests include Nonfiction, especially narrative nonfiction with a historical bent, but also memoir, health, parenting, aging, nature, pets, how-to, nature, science, politics, military, espionage, equestrian, biography; Fiction: very well-written, character-driven novels; some suspense, thrillers; otherwise mainstream upmarket commercial (i.e. book club) and literary fiction. He has absolutely no interest in children's, romance, mysteries, westerns, poetry, or screenplays, novels about serial killers, suicide, or narratives that feature children in peril.
Kiele Raymond grew up on the New Hampshire seacoast. She began her publishing career at Simon & Schuster in 2009, contributing to multiple New York Times bestsellers at both Touchstone and Gallery Books. Five years later, she left New York to freelance and travel across Europe before settling happily back in Brooklyn. Kiele received her B.A. in Anthropology and English Literature from Johns Hopkins University and her M.A. in the Humanities from the University of Chicago. She joined TLA in 2017 to seek out bold new voices in literary fiction and is especially interested in writers from all corners who, in the words of Hermione Lee, stand at "an odd angle to the world." Her clients include Peace Medie, Ari Braverman, Nichole Perkins, Tana Wojczuk, Miles Fuller, and Courtney Emerson, among others.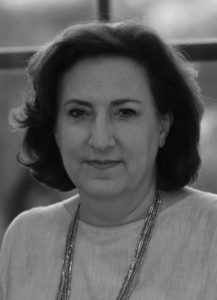 Cullen Stanley began her career in the New York office of Italy's Arnoldo Mondadori Editore where she met and worked for Maria B. Campbell.  When Campbell launched her eponymous scouting agency Maria B. Campbell Associates in 1987, Cullen joined as the senior scout advising major publishing houses across Europe and Asia, as well as Amblin Entertainment in Hollywood.  Four years later Cullen joined Janklow & Nesbit Associates as a foreign rights agent.  In 1998 she was named Director of the Rights Department, overseeing a team of three agents. She was made a Managing Director of the company in 2009 and was named Partner in 2015. Cullen left Janklow & Nesbit Associates to form her own agency, Cullen Stanley International, in January 2017. Cullen Stanley has represented many authors in the US and international markets. Among the best-known names are bestsellers Michael Crichton, Atul Gawande, Malcolm Gladwell, Robert Hughes, Richard Preston, Richard Sennett, Danielle Steel, Kristin von Kreisler, and Fareed Zakaria, as well as literary luminaries Andrew Sean Greer, Shirley Hazzard, and Jayne Anne Phillips. Cullen is actively looking for books of narrative nonfiction, art and design, memoir and biography, popular science, and history. In fiction she's attracted to strong plot lines and characters who navigate hardship and challenges.
Our Editors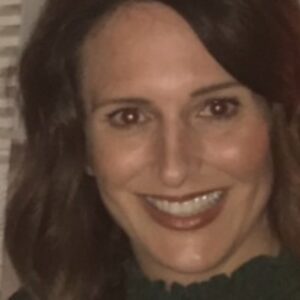 Ellie Maas Davis is a writer, editor, and farmer. She founded Pressque, an editing and publishing consultation firm, fourteen years ago. Beyond two dozen ghostwritten works of nonfiction, she authored The Humours of Folly, Shooter: A Woman's Journey in Combat, and most recently, a novel. When she isn't wordsmithing, she can be found in the greenhouse near her home in Charleston, South Carolina. For more details go to: pressque.com and doglegfarm.com.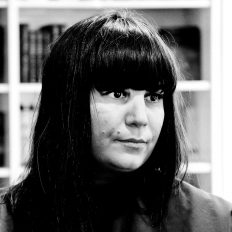 Katie Raissian is an editor at Grove Atlantic, where she edits literary fiction and non-fiction. Among the authors she has worked with are Isabella Hammad, Madhuri Vijay, Colin Barrett, Ada Calhoun, Anna Noyes, Megan Hunter, Bethany Ball, Rabih Alameddine, Candace Bushnell, Sayed Kashua, and Lauren Acampora. She is also editor and publisher of Stonecutter, a print magazine of art and literature  which focuses on publishing international writers and artists alongside US-based ones.  Stonecutter has featured work by John Ashbery, Cathy Linh Che, Mark O'Connell, Renee Gladman,  Ricardo Piglia, Nicole  Sealey, Karl Ove Knausgaard, Lydia Kiesling, and Sally Rooney, to name but a few. Now residing in Queens, Katie is originally from Ireland.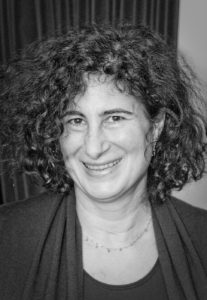 Celina (Cindy) Spiegel was the co-founder and co-publisher of Spiegel & Grau and a founding editor and publisher of Riverhead Books. She has launched the careers of many writers, including James McBride (The Color of Water), Khaled Hosseini (The Kite Runner), Bryan Stevenson (Just Mercy), Gary Shteyngart (The Russian Debutante's Handbook), Chang-rae Lee (Native Speaker), Alex Garland (The Beach), Kathleen Norris (Dakota), and ZZ Packer (Drinking Coffee Elsewhere); and has edited notable and bestselling writers including Yuval Noah Harari, Ari Shavit, Harold Bloom, Steven Rinella, Yann Martel, Sara Gruen, Leslie Chang, Sana Krasikov, Anne Lamott, and Dan Pink. Other books she has published on the Spiegel & Grau list include Ta-Nehisi Coates's Between the World and Me; Trevor Noah's Born a Crime; Piper Kerman's Orange Is the New Black; Wes Moore's The Other Wes Moore; the Beastie Boys' The Beastie Boys Book; and Barbara Demick's Nothing to Envy. Spiegel is also the editor, with Christina Büchmann, of the anthology Out of the Garden: Women Writers on the Bible and, with Peter Kupfer, of Great First Lines. She sits on the boards of Archangel Ancient Tree Archive, a nonprofit that collects and propagates champion tree genetics and replants them with the goal of restoring our ancient forests, and Columbia Global Reports, a not-for-profit publisher at Columbia University.