Rodger Kamenetz is an award-winning poet, author and teacher. Of his best-selling non-fiction books, his best known is The Jew in the Lotus, the story of rabbis making a holy pilgrimage through India to meet with the Dalai Lama. His account of their historic dialogue became an international bests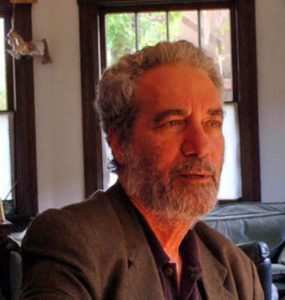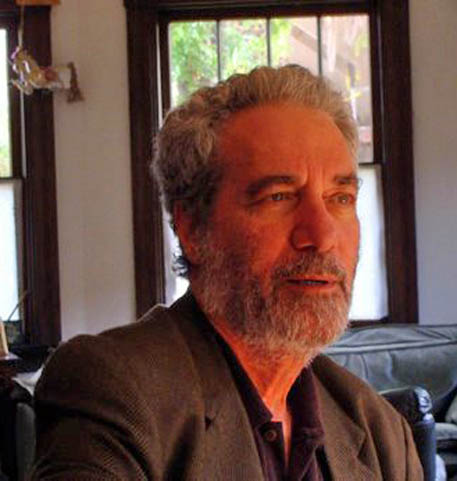 eller, prompting a reevaluation of Judaism in the light of Buddhist thought. Now in its 35th printing overall, The Jew in the Lotus is a staple of college religion courses. The New York Times called it a "revered text." A PBS documentary followed, and a sequel, Stalking Elijah, won him the National Jewish Book Award for Jewish Thought.
Kamenetz's six books of poetry include The Lowercase Jew. He has been called "the most formidable of the Jewish-American poets."  Rodger's latest collection is To Die Next To You, a collection of poetry illustrated by the multi-talented artist/musician/author Michael Hafftka. This new book of poetry has grown out of Rodger's ongoing dream research. To Die Next to You was published by Six Galleries Press. Rodger turned these poems into songs with his music partner Anna Byars. The songs were performed during Words & Music by Rodger, Michael, and Anna, along with well-known New Orleans musician and author Ben Sandmel, whose recent music book is Ernie K-Doe: The R&B Emperor of New Orleans.

His memoir, Terra Infirma was described as "one of the most beautiful books ever written about a mother and a son." When The History of Last Night's Dream appeared in 2007, Oprah Winfrey interviewed him on her Soul Series program, saying, "What's so exciting about this book is that it talks about how there's a whole other life that we are living when we sleep and that our dreams are there as offerings and gifts to us if we only recognize what the dreams are there to teach us." Kamenetz's 2011 work Burnt Books, in Schocken/Nextbook's Jewish Encounters series, once again crosses boundaries, between literature and religion. It begins as a dual biography of Franz Kafka and Rebbe Nachman, who each asked his best friend to burn his books. It ends with Kamenetz on his own pilgrimage to Kafka's Prague and to the rebbe's grave in Ukraine. Born in Baltimore,
Rodger Kamenetz has degrees from Yale, Johns Hopkins and Stanford. At Louisiana State University, he held a dual appointment as a Professor of English and Professor of Religious Studies and was co-founder of the MFA program in creative writing and the Jewish Studies minor. He retired as LSU Distinguished Professor and Sternberg Honors Chair Professor. He lives with his wife, the fiction writer Moira Crone, in New Orleans in the historic Faubourg Marigny, where he devotes himself now to his work with clients who seek spiritual direction through dreams.
Note: To see a very poetic essay by  Rodger on Bob Dylan and the Nobel Prize in The Daily
Beast, visit: http://thebea.st/2dRMi24