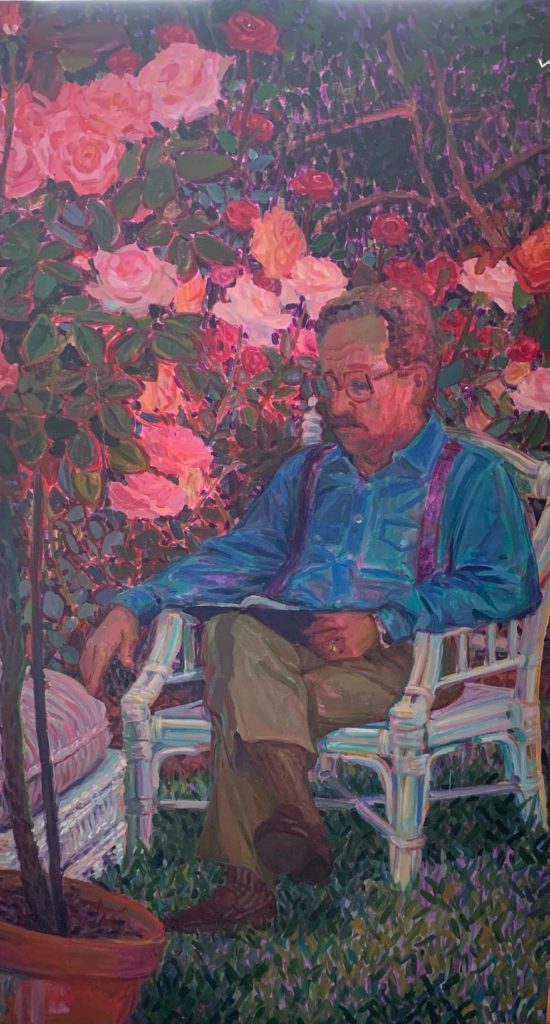 Joseph John DeSalvo, Jr.
December 5, 1932 – December 29, 2020
My beloved husband and best friend in the world, Joseph John DeSalvo, II passed away December 29 and I am just now fully coming to grips with the terrible hole his death has left in my heart, mind, and soul.
Joe was a brilliant intellectual totally lacking in arrogance or posturing. Joe graduated as Valedictorian of Jesuit High School, Class of 1950, and all who know the Jesuits well will understand that Joe's lifelong dedication to and enjoyment of careful scholarship began with them. He was graduated from Loyola University of the South and took his law degree at the University of Maryland. He spent most of his legal career as In-house Counsel for Standard Oil, which became Exxon, overseeing legal affairs for Exxon's world wide chemical operations and living in New York. After taking early retirement from Exxon, He worked in Houston for Tenneco but wished to return home to New Orleans, so accepted a position as Vice President of Finance for independent oilman Jack Stanley's Louisiana operations, including the often controversial Good Hope Refinery. I was representing Jack at the time and that is how we met. Later he was legal counsel in house for Louisiana Land & Exploration Company and also a sole practitioner. As a result of his undying intellectual curiosity, Joe was rarely bored. He loved tackling and solving difficult business issues or immersing himself in new literary obsessions. And he took great joy in imparting the wisdom he acquired in the process. He could have been an inspired academic in the law or literature.
A great strength of his was his empathy for all in need, whether material, educational, or spiritual. He found ways to help those who needed his support or the benefit of his wisdom. Those he helped ranged from the homeless to students of literature or writers trying to get their work published, to men and women seeking his advice about books to read and collect for personal libraries.
His lifelong avocations were reading good books and collecting fine literary editions and improving the environments he lived in, most especially with his great talent for gardening. He came to admire William Faulkner's work in his late forties. In fact he was just beginning to settle deeply into the Nobel laureate's work when I first met him and Faulkner was a major topic of conversation during our rather brief courtship and the early years of our marriage.
I remember pointing out the Faulkner House on Pirate's Alley one night when we were on our way to Cafe Sbisa's, our venue of choice Friday nights during our courtship, owned back then by Dr. Larry Hill and, then, one of the bright lights of New Orleans Cafe Society cuisine. We would eat downstairs then climb up to the bar and listen to Harry Mayronne play piano. After dinner that night, he wanted to walk back by the Faulkner House again. He was fascinated by the property and confessed to me that night that what he really wanted for his eventual retirement from the law was to own a bookstore specializing in rare editions and good contemporary literature.
We married in 1982 and Larry Hill hosted our rehearsal party in his swank, antiques filled residence above the cafe. Shortly after we were married we bought a wonderful Louisiana raised cottage on the Lakefront in Old Mandeville and immediately set about installing some beautiful bookcases inside and a lot of raised flower beds for planting roses, Joe's special passion. When we were finished with that garden, we had maybe 100 different tea roses, those demanding divas beloved by crazed Rosarians, and another 200 roses ranging from old damask roses, fancy climbers, fairy roses, and floribundas. The garden was a lot of work and we both loved doing the work…I was as addicted to lilies as Joe was to roses. We stopped loving it after nearly seven years when a ninny hurricane named Juan pushed backwater from the bayou, as well as lake water onto our property and left behind water moccasins in the rose beds. We might have learned to cope with the moccasins but about that time, the Faulkner House came on the market and, while Joe was not yet really ready to retire from the law, we knew we would never find another property as appropriate as 624 Pirate's Alley for his dream bookstore. So we grabbed it, renovated it, opened the bookstore, and spent the next 30 years with the ever present ghost of William Faulkner, who wrote his first novel there, whipping us up into a literary frenzy, working a lot harder, both of us, than we ever worked in that rose and lily garden.
It broke my heart to leave Mandeville in the rear view mirror. The seven years we were there were an idyllic time in our lives. The house had a huge wide porch and we had New Orleans friends out every weekend to enjoy the best of all views of Lake Pontchartrain. Among regular weekend guests there was artist Jana Napoli (founder of the fabulous YA-YA, Inc. foundation for aspiring young inner city artists.) She began painting a tryptich of canvases set in that rose garden, one featuring Joe, one featuring me, and one featuring our lovely standard poodle Lulu. The panels had been in storage for years awaiting completion when Jana could get to it between her 100s of trips abroad.
On the Sunday before Joe died. She arrived at our new home on Prytania Street with the painting above of him. It brought us both to tears. Thank you darling Jana. You captured the essence of him perfectly. The painting now presides over the new office for the Society.