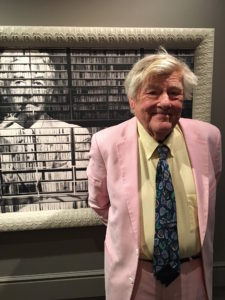 Scott Sullivan
Scott Sullivan comes from a long New Orleans background. He has written over dozen  books over his life, including The Lerner and Lowe Songbook as well as a history of the Marshall Plan and multiple translations from French and Italian.
Sullivan has been a full-time journalist since 1963. The majority of his career has been spent working for Newsweek, where he was worked as bureau chief, diplomatic correspondent, and European regional editor. He has authored over a hundred Newsweek covers including Gerard Depardieu, Umberto Eco, the Czech Revolution, the Fall of the Berlin Wall and many more.

In New Orleans, Sullivan has been involved with the Yale community. He has been President of the Louisiana Yale Club for ten years, founder and director of the Bulldogs in the Big Easy, a summer intern program for Yale undergraduates., which has had 250-plus participants. He has three children, all living in Europe as well as two grandchildren, one of whom is a a renowned chef, and two great-great grandchildren.