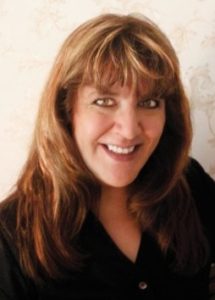 Shari Stauch, a native of Chicago, has lived in a country home near Summerville, SC, a quaint bedroom village close to Charleston, SC. She is the owner of Where Writers Win, a consulting firm which manages writers. In 2008, Stauch signed on as Co-Director of Programming for Words & Music, a Literary Feast in New Orleans and as a member of the Faulkner Society's Advisory Council. The elite writers conference drew international attention with over three dozen speakers, including the legendary Ted Turner, and Michael Lang, creator behind the Woodstock music festival. Since 2008, Shari has continued in those capacities and assisted with web activities of the Society, including its on-line literary journal, The Double Dealer.
Stauch continues to work with the Pirate's Alley Faulkner Society as well as with agents, editors, and emerging authors throughout the U.S., using her marketing and PR talents to help authors broaden their audiences, and publishers realize greater sales potential. Shari has given workshops and keynote speeches at conferences across the country, including the Writers Digest conference NYC, Tucson Festival of Books, Chanticleer Writers Conference (Seattle), Lawyers for the Creative Arts (Chicago), Florida Writers Conference, Publish15 (Atlanta), IPBA Publishing University, Pat Conroy Literary Festival (Beaufort, SC), Historical Writers of America and more.
Stauch is a certified executive coach, an award-winning essayist and fiction writer, twice first-runner up in the Faulkner essay competition and a first runner-up in the Novel in Progress category. She is the author of four non-fiction books, Precision Pool, 1st and 2nd editions, and Pool Player's Edge 1st and 2nd editions. (Human Kinetics, Champaign, IL c. 1998, 2003, 2007, 2010), written with fellow pro player Gerry "The Ghost" Kanov, and with over 150,000 sold, plus Russian and Chinese editions. She is also a contributor to Office For One: The Sole Proprietor's Survival Guide and You Can Do It!: The Merit Badge Handbook for Grown-Up Girls.
Shari is the principal author of the WWW blog, with new posts published each week, and a contributor to the IngramSpark blog.
When she's not working (and often when she is…) she can be found cozied up in her three-story library in a house she and her husband Jeff and their two children built near Charleston, SC in 1999…
Listen to an interview with Shari on "It's Your Business" HERE. Read more about Shari Stauch and her former career in pool HERE.
 A touring professional pool player for 20 years (retired 2004) Shari Stauch launched Pool & Billiard Magazine with Harold Simonsen in 1983, the original monthly magazine of the sport. She was honored by the Women's Professional Billiard Association (WPBA) as the 1995 Sportsperson of the Year, given each year to a touring pro for outstanding contributions to the sport. She is a five-time WPBA President's Award recipient, and in 2007 was inducted into the prestigious WPBA Hall of Fame.
Her involvement in pool has included eight years as WPBA secretary, two as treasurer; six years as a BCA board member, heading the BCA's Long Range Planning Committee; two years as founding president of the Billiard Education Foundation (BEF); three years as Secretary General of the World Pool-Billiard Association; and two years as North American PR Director for the World Confederation of Billiard Sports, that achieved recognition of billiards as an official Olympic sport, and promoted the first-ever billiards competition in the World Games (Akita, Japan 2001). In addition, Stauch was instrumental in the launch of the WPBA's highly successful ESPN televised Classic Billiard Tour. Her involvement included negotiating the tour's first TV contracts, launching a PR and marketing division, and developing sponsors, including sales of all industry sponsors and the tour's first-ever non-industry sponsorships (Gordon's Gin and Vodka).

Media appearances include Entertainment Tonight, ABC National News, ESPN, Chicago Tribune, Chicago Daily Herald, For Your Money, The Dennis Prager Show, Country Music Weekly, WGN A.M. News Live, WGN T.V., CBS Chicago, AOL national news and Lowcountry Live. Shari appeared in and was a special consultant to the production of The Color of Money (1987), with screen credits. She has been featured in hundreds of radio, television, newspaper and magazine interviews in major markets and in 1999 was named one of Charleston's "Top 40 Under 40" by the Charleston Regional Business Journal. In 2009 and 2011 Stauch was named a "Power Up" winner by Center for Women and the Charleston Chamber of Commerce.
Save
Save