The Winners:
Bletchley Nights by Alex Clendenning Jiménez
&
Solidarity in Exhaustion by Abbey Hebert
The Runner-up:
Drowning Parched
By Kalista Puhnaty, Idyllwild, CA

The Prizes for Short Story by a High School Student are funded by Hartwig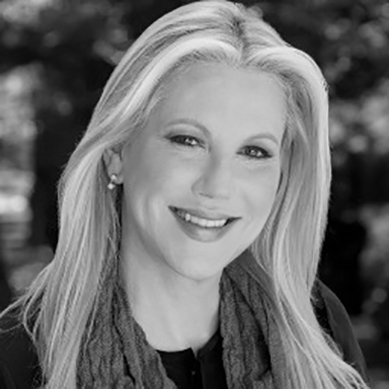 Moss Insurance Agency in Memory of Hartwig Moss, IV & Nancy Robinson Moss. This year's judge Laura Lane McNeal is the author of the critically acclaimed novel Dollbaby. She had this to say about her selections:
Bletchley Nights by Alex Clendenning Jiménez is rich, powerful, and written in short blasts reminiscent of bombs going off. It is the highly charged story of how the pain of war leaves scars on the soul, scars that sometimes need resurrecting. Told in flashbacks which bring back a childhood friend who shared the terror, piecing the story together by recalling the flash points of fire and the melting points that sear it into the memory, the story is brilliant, heated, and at the same time cool and reflective, a hard premise to pull off but done so with exquisite precision, the descriptions so real it felt as if the author had experienced the war and its aftermath first hand.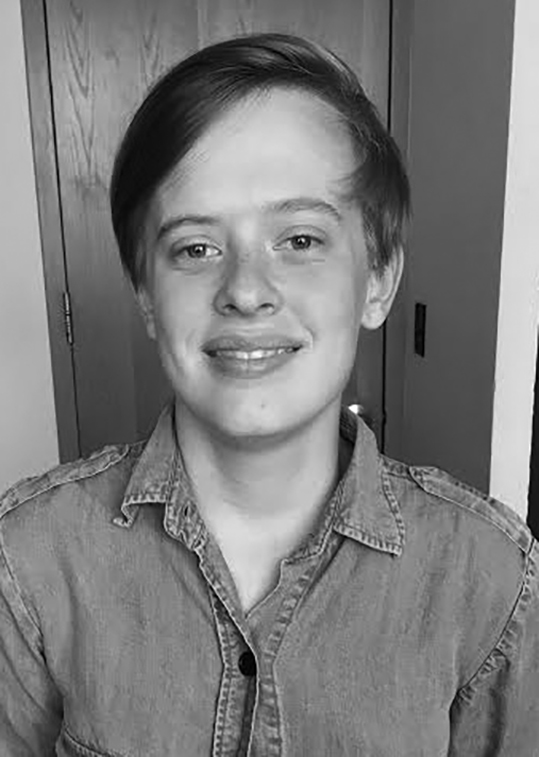 Alex Clendenning Jiménez was born in New Orleans and raised in Sao Paulo, Brazil, and Madrid, Spain. The daughter of Mr. Alan Clendenning and Ms. Esther Jiménez, she graduated from Idyllwild Arts Academy this year with a certificate in Creative Writing. A freshman at the University of California at Berkeley, she is an intended Linguistics major. She hopes to go into translation and interpretation, or continue her career as a writer and poet and be published in future journals.

Solidarity In Exhaustion by Abbey Hebert is a tender, gripping, beautifully written story of a woman who witnesses Sun falling from the sky during a rainstorm after being shoved by a mysterious star, the circumstances ironically symbolic to the woman's current status after an abusive marriage and exhausting divorce that has left her feeling helpless, her only solace the paper flowers she makes and tacks to the walls to brighten her spirits. When Sun knocks on her door she takes him in but is deeply saddened by how weak he appears after being pushed from his natural place in the sky, his brilliant sheen gone. In him she sees bits of herself, tattered and worn, but musters the strength to comfort him. As he rests, she cuts out stars and suspends them from string, and as she does so, 'feels their positions have shifted', and in that moment the woman knows what they need to survive.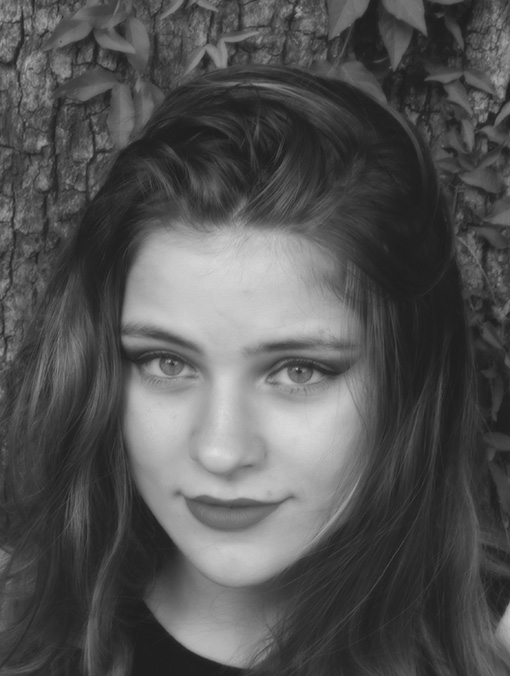 Abbey Hebert, who lives in New Orleans with her parents, Barry and Dawn Hebert, is a senior in high school. She attends Academy of the Sacred Heart and New Orleans Center for Creative Arts, where she studies under the direction of author and teacher Anne Gisleson. She is interested in creative writing of all genres. She has been published in Umbra, NOCCA's literary journal, has won a silver medal and honorable mention in the nationwide Scholastic competition, and placed second in Umbra's competition for a fiction piece. Abbey is especially interested in political journalism.
Drowning Parched by By Kalista Puhnaty is a quiet, lovely, touching story of a homeless child and teenager who come together out of necessity and desperation as they wind their way through the world fighting for survival only to find that fate sometimes tragically wins.
Note: the Runner-up has not yet provided her bio and photo.