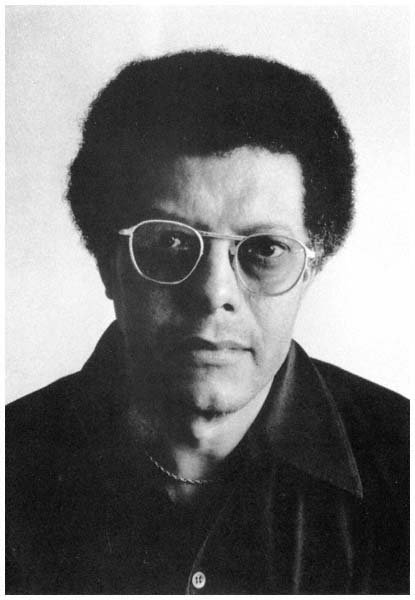 Thomas Dent (1932-1998), poet, essayist, oral historian, dramatist, and cultural activist, was born on March 20, 1932 in New Orleans, LA.
After two-years in the United States Army (1957-59), Tom Dent moved to New York, where he worked as a reporter for a Harlem newspaper, the New York Age (1959-60). From 1960-1961, he worked as social worker for the New York Welfare Department, and then as the public information director for the NAACP Legal Defense Fund (1961-63). Tom was one of the founders of the New York based Umbra Writer's Workshop, the first major post-sixties organization of Black writers.
In 1965, Tom returned to New Orleans. He became an executive of the Free Southern Theater (1966-70),  organizing performances throughout the South. Tom also founded the FST Writing Workshop, which eventually became BLKARTSOUTH. In 1969 along with Dr. Jerry Ward and Charles Rowell, Tom Dent founded Callaloo, A Quarterly Journal of African and African American Arts and Letters. In the early seventies Tom Dent contributed articles and plays to the then fledgling Black Collegian Magazine. Tom Dent served as public relations director for New Orleans antipoverty agency (1971-74); awarded an MFA in creative writing from Goddard University in 1974 and in 1974 he was awarded a Whitney Young Fellowship. From 1979 to 1981, Tom was the Marcus Christian Lecturer in Afro-American Literature at the University of New Orleans.
Tom Dent published two books of poetry, Magnolia Street (1976) Blue Lights and River Songs (1982) and a number of plays, including Negro Study No. 34A (1970), Snapshot (1970), and Ritual Murder (1976), which is now considered a classic of New Orleans theater. Between 1978 and 1985, Tom conducted oral histories of Mississippi Civil Rights workers, and in 1984 conducted an oral history of New Orleans and Acadian musicians. The tapes from both collections are now housed at Tulane's Amistad Research Center in New Orleans.
In 1996, Dent published the book Southern Journey: A Return to the Civil Rights Movement, which recounts his 1991 journey to the towns and cities that were major sites of Civil Rights activity and his interviews with former participants and their descendants. In the New York Times Book Review, a reviewer said, of Southern Journey, "Mr. Dent paints a bleak picture in which entrenched racism, seemingly little altered by time, continues to hold sway."
Tom died on June 6, 1998 at Charity Hospital in New Orleans.