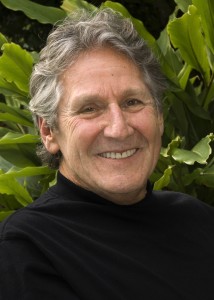 Darrell Bourque, former Poet Laureate of
Louisiana.
Darrell Bourque: A Profile
Louisiana poet and educator Darrell Bourque was the Pirate's Alley Faulkner Society's 2014 recipient of the ALIHOT (A Legend in his Own Time) Award for Poetry. The Faulkner Scociety recognized him for his wonderful work and his continuing contributions to the Louisiana poetry community.
Bourque was also the recipient of the 2014 Louisiana Writer Award, given annually to recognize outstanding contributions to Louisiana's literary and intellectual life exemplified by a writer's body of work. Bourque, a Louisiana native, is the 15th recipient of the award given by the Louisiana Center for the Book and the State Library of Louisiana. Past recipients of the Louisiana Writer Award include novelists John Biguenet, James Lee Burke, Ernest J. Gaines, Tim Gautreaux, Shirley Ann Grau, Elmore Leonard, Valerie Martin, James Wilcox, and Christine Wiltz; historian Carl Brasseaux; children's author William Joyce; scholar Lewis P. Simpson; and poets Yusef Komunyakaa and William Jay Smith.
Of Bourque's 2013 collection Megan's Guitar and Other Poems from Acadie, novelist Colum McCann writes, "I hear Seamus Heaney here. I hear Wendell Berry. I hear the waters of Louisiana. I hear every Acadia there ever has been. This is the wood and the steel and the string and the pluck of a true life, written down and allowed to become music. Darrell Bourque has a unique voice that is all at once plain and melodic. These poems begin in the everyday and end in the infinite. He takes the mysterious and strips it raw. Then, somehow, he makes hope and legend rhyme. What a wonderful American poet."
The award follows on the heels of Bourque's latest publication, a chapbook entitled, if you abandon me, comment je vas faire: An Amédé Ardoin Songbook (Yellow Flag Press, Lafayette, LA). The chapbook was produced to create a public commemorative for Amédé Ardoin, Creole accordion master of the Eunice, LA, area who died at the Pineville, LA mental hospital and is buried in an unmarked grave in the "Negro cemetery" there. Ardoin was one of the first Louisiana musicians to record — 34 tunes in all, on 78 rpm discs. His solo work and collaborations with fiddler Dennis McGee proved influential to both Creole and Cajun musicians. The project, a joint effort of Bourque and Patricia Cravins, wife of Opelousas mayor Donald Cravins, is an effort to symbolically bring Amédé home and honor his place in both Cajun and Creole cultures.
Bourque's other current projects include work with Festival of Words-Grand Coteau, a literary festival bringing local and internationally known writers to a largely under-served and
under-privileged rural community; directing the Young Writers Apprenticeship Program for high school students; serving on the board at the Ernest J. Gaines Center at the University of Louisiana—Lafayette; and serving on the advisory board of NuNu's Arts and Culture Collective, a "multidisciplinary creative place-making initiative" based in Arnaudville, LA.
Collaboration and exchange are key facets of Bourque's activism. He is one of the co-founders of Narrative 4, an international story exchange between teenagers from all over the world to promote empathy and shatter stereotypes. From 2007-2011, he served as Louisiana Poet Laureate with a focus on bringing poetry into pre-college classrooms and community spaces. One such project was "Just Listen to Yourself," a program that brings diverse voices of Louisiana poetry to state workers, and members of the public, in the Capitol complex during their lunch hour.
Most recently, Bourque has committed to participate in Degrees of Separation, a two-year exchange in which Louisiana literary and visual artists will collaborate with artists from Bretagne, France. The exchange is sponsored by The Ann Connelly Gallery, NUNU Arts and Culture Collective, Les Articulteurs in Redon, France, The Walls Project and the French Consulate in
New Orleans.
Besides if you abandon me, comment je vas faire, Bourque is the author of eight other celebrated collections: Plainsongs (Cross-Cultural Communications, Merrick, NY), The Doors between Us (Louisiana Literature Press, SELU, Hammond, LA), Burnt Water Suite (Wings Press, San Antonio), The Blue Boat (University of Louisiana Press), In Ordinary Light: New and Selected Poems (UL Press), Call and Response: Conversations in Verse, with Louisiana poet Jack B. Bedell (Texas Review Press of the Texas A&M Press Consortium), Holding the Notes (a commissioned chapbook, Chicory Bloom Press, Thibodaux, LA), Megan's Guitar and Other Poems from Acadie (UL Press).
He is professor emeritus in English at The University of Louisiana at Lafayette and lives with his wife Karen, a glass artist, in St. Landry Parish.