Rod Davis, award-winning author of Corina's Way is being compared James M. Cain and Mickey Spillane with his new Southern noir novel South, America. The mystery is set in pre-Katrina New Orleans. On an early Sunday morning walk through the empty streets of the Faubourg Marigny downriver of the French Quarter, maverick journalist and Big Easy transplant Jack Prine discovers the body of a well-dressed black man with a bashed-in skull. Soon Jack is drawn into a web of violence threatening Elle Meridian, the victim's beautiful, complicated sister, burdened with a past she can barely confess. They begin a dangerous, desperate flight through Alabama, the Delta, and back t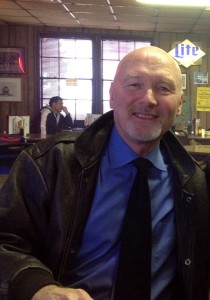 o New Orleans, searching and evading goons, racists, voudou, and family secrets.
He received the inaugural Fiction Award of the PEN/Southwest Book    Awards in 2005 for Corina's Way and his American Voudou: Journey into a Hidden World was selected as one of the "Exceptional Books of 1998" by Bookman Book Review Syndicate. Davis has placed in the Faulkner Society's William Faulkner – William Wisdom Creative Writing Competition in earlier years and has appeared at Words & Music, a Literary Feast in
New Orleans for Corina's Way. Southern Literary Review says:
What Rod Davis tackles masterfully in this faux hard-boiled mystery is capturing in a simple plot of murder, investigation, solution, and deserved punishment the essential truths of what it is to be born, nurtured, schooled, and acclimated to existence in the American South.
Both South, America and Corina's Way were published by New South Books.