Winner: Confessions of a Waiter by Richard Katrovas
The 2018 Novel Prize is made possible by a grant from Floyd McLamb. The judge for this year's competition Ladee Hubbard is a highly acclaimed fiction writer and winner of the 2018 Ernest N. Gaines Award for Literary Achievement for her novel, The Talented Ribkins. She had this to say about her selection, Confessions of a Waiter by Richard Katrovas:
Told from the perspective of a former waiter turned academic and documentary filmmaker, Confessions of a Waiter uses fine dining as a metaphor for, among other things, the ethos of U.S. culture in the 1980s. A unique vantage point from which to consider the vagaries of class, the role of the waiter also becomes a way for the narrator to consider what it means to 'provide good service' as a husband, a father, a son and a friend. This book is full of fascinating characters and presents a distinct vision of Pre-Katrina New Orleans. Aside from the evocative nature of its themes, what stood out for me was the narrative voice. Complex and conflicted, this voice consistently amplified the implications of the story on the page. The voice also gave the book a distinct rhythm throughout which made it a pleasure to read.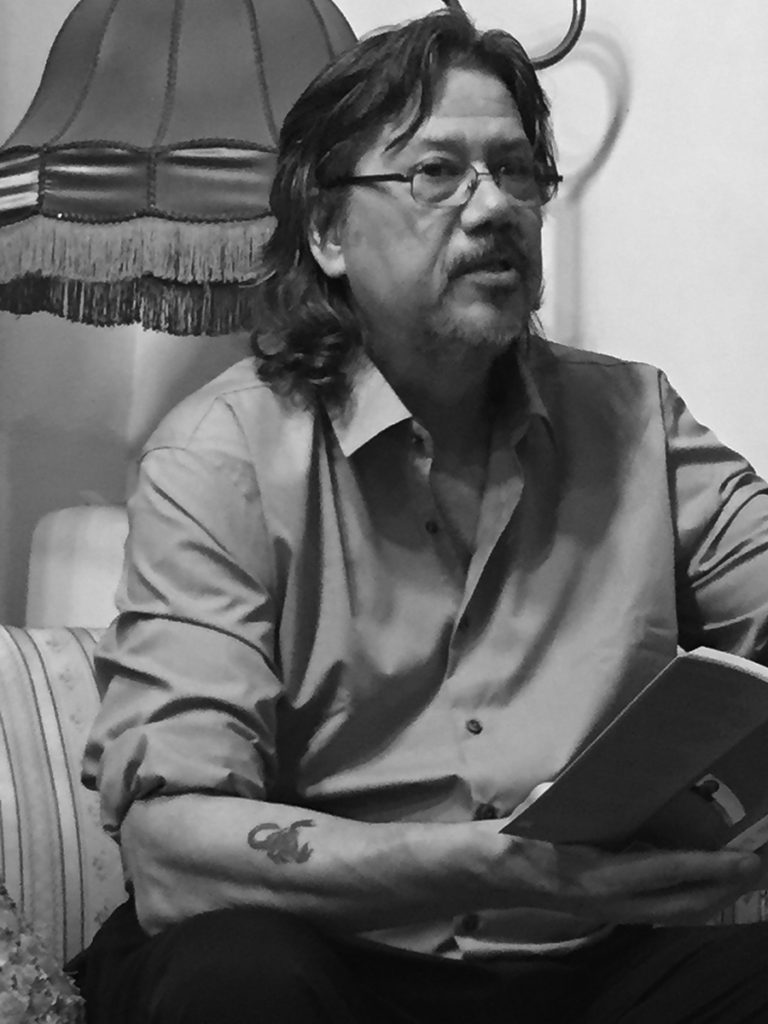 Richard Katrovas is the author of 15 books of prose and verse, most recently Raising Girls in Bohemia: Meditations of an American Father (Three Rooms Press, New York: 2014) and Swastika into Lotus (Carnegie Mellon University Press, Pittsburgh: 2016). His story collection, The Great Czech Navy is just out from Carnegie Mellon. Katrovas taught for 20 years at the University of New Orleans, and since 2003 at Western Michigan University. His numerous grants and awards, included a Fulbright which allowed him to witness the Velvet Revolution of 1989, Katrovas is the founding director of the Prague Summer Program for Writers, and the father of three Czech-American daughters, the classical singer Ema Katrovas, and her sisters Anna and Ella. Like his winning manuscript, his first novel, Mystic Pig, was set in the world of New Orleans restaurants. 
Runner-up: Hitchhiking in the Graveyard by Bram Kincheloe
Judge Ladee Hubbard said this about her selection for funner-up:
Hitchhiking in the Graveyard weaves together three stories at once. One of a fragile but gifted pianist, Ian, who leaves the safety of the world he knows only to arrive in New York on the eve of 9/11. The second story begins two years later when Ian, now homeless and suffering from mental delusions, embarks on a plan to travel back in time. The third story is about Bram, a teenaged runaway who, inhabiting his own distinct timeline, happens to meet Ian while working in New York in a piano store. In addition to a compelling plot, I was impressed by how skillfully the author negotiated this complex and fascinating structure. The different time lines proved central to the book's meaning and, as it progressed, there was something uniquely powerful about the way in which they interacted with and informed one another.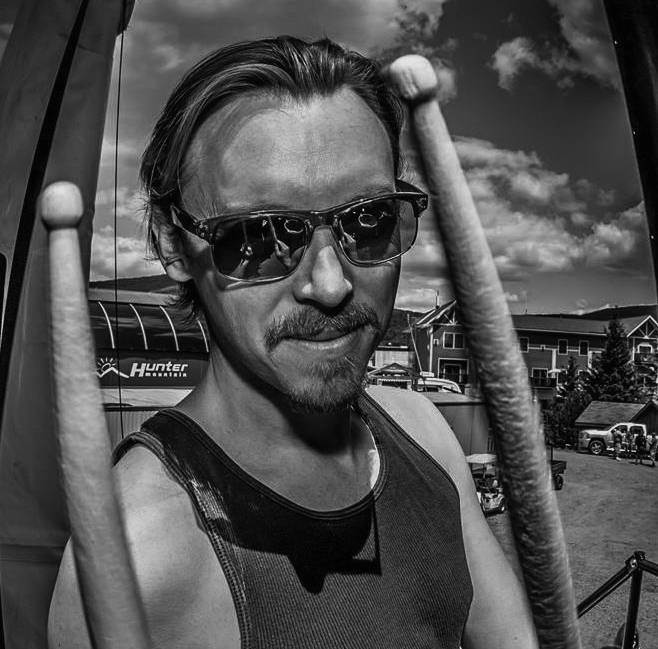 Bram Kincheloe, a San Francisco native, is a musician, small business owner, and writer. At age 16, he moved by himself to New York City to pursue a career as a jazz drummer, sharing the stage with such luminaries as Lee Konitz, Branford Marsalis, Ambrose Akinmusire, Wynton Marsalis, Ben Street, Steve Cardenas, and Warren Haynes. In 2005, Bram moved to Amsterdam to study at the Conservatorium Van Amsterdam, where he was involved in the creative music scene in Holland, while seriously pursuing a parallel career in writing. In 2008, he co-founded a soul-rock band, Sister Sparrow & the Dirty Birds, with two of his cousins,touring the world for the next seven years, playing such festivals as Bonnaroo and Voodoo Fest. While touring, he spent his hours in the van working on various writing projects, including, Hitchhiking in the Graveyard, which draws heavily on his experiences living in New York City alone as a 16-year-old.