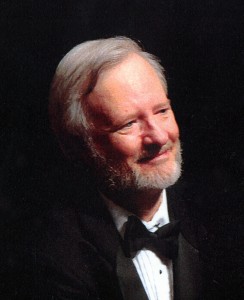 Lawrence Wells had his first novel, Rommel and the Rebel, published by Doubleday and Company in 1986. He studied writing under Hudson Strode at the University of Alabama, and Evans Harrington at the University of Mississippi.
Wells has written three novels and edited six non-fiction books including William Faulkner: The Cofield Collection. With his wife Dean Faulkner Wells (1936-2011), he operated Yoknapatawpha Press, an independent press in Oxford, MS, and co-published a quarterly journal, The Faulkner Newsletter. Co-founder of the Faux Faulkner Contest, he also scripted an Emmy-winning PBS regional documentary, Return to the River. He has been a frequent contributor to American Way and Southwest Spirit magazines and the New York Times Syndicate.
He earned his B.A. and M.A. in English at University of Alabama and his Ph.D. at the University of Mississippi. He and Dean were married for 38 years. He lives in Oxford, MS.