This year's Words & Music is lining up to be the best ever!  With everything from swanning around at an afternoon of high tea with Walter Isaacson and Leonardo Da Vinci, Karen Essex and Leonardo's Swans, to burlesque opera saluting Tabasco sauce and lessons from the heralded Bella Blue, Queen of New Orleans burlesque, to hot Brazilian counter cultural music, a musical tribute to the legendary New Orleans artist Fats Domino, and a finale performance by the legendary film and TV actor, Gerald "Mac" McRaney… all mixed up, of course, in a literary gumbo celebrating all great writers—past, present, and yet to come.
Words & Music 2017 promises to have something for every reader and writer and the simply curious. The Faulkner Society's annual festival, Words & Music, a Literary Feast in New Orleans combines the three most important facets of Faulkner Society's mission: providing realistic assistance to developing writers, staging entertaining and enlightening programming for dedicated readers, and creating literary initiatives for those at risk for illiteracy. The overall theme for Words & Music 2017  is: War & Collateral Damage as Inspiration for the Arts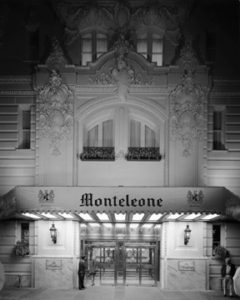 The theme covers a lot of ground, from writing about the wars of history to contemporary conflagrations in global hotspots such as the Middle East and the literary art that has been inspired by war and its impacts.The primary venue is the National Literary Landmark Hotel Monteleone, 214 Royal Street, (504) 523-3341. The hotel has reserved rooms under the bloc Words & Music/Faulkner Society at a special conference price, first come, first serve. We urge you too book now if you think your are going to want to stay at the festival hotel, as our bloc is not large. Also, getting to New Orleans could pose problems if you wait until last minute to make airline reservations.  There is a lot going on in New Orleans the festival weekend, so we advise you to act now to secure your room and transportation.
CONTINUING EDUCATION & ENTERTAINMENT FOR DEDICATED READERS The Faulkner Society's year-round events for readers are designed as opportunities for the members of the general reading public to continue their adult education through reading good literature, presented in the framework of literary themes. Beginning on Thursday, December 7, a series of discussions by some of the best writers and scholars of our time will explore how transforming art is inspired by the evil of war and its impact on us all. It is through the vehicles of newly released works of fiction as well as classics by great thinkers of the past, that readers can travel out of time to discover new places, cultures, and mindsets to discover, perhaps, along the way the light of epiphanies and redemption in their own lives.
REALISTIC ASSISTANCE FOR WRITERS Writers seeking to improve their work and get it published will have an array of opportunities waiting for them. Professional literary agents and editors will review the work of registered writers in advance and then meet with their assigned writers for one-on-one consultations during Words & Music. These agents and editors will join highly acclaimed authors and scholars to present Master Classes and Workshops on critical aspects of successful writing, both fiction and non-fiction. These presentations will begin on the afternoon of  Thursday, December 7.
Wednesday, December 6, 2017
INSPIRING YOUNG WRITERS, CREATING DEDICATED READERS FOR THE FUTURE 
10:45 a. m. — The Cabildo, Historic Site of the Signing of the Louisiana Purchase, St. Peter St. at Jackson Square
Master Class for Students & Teachers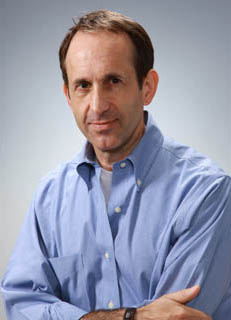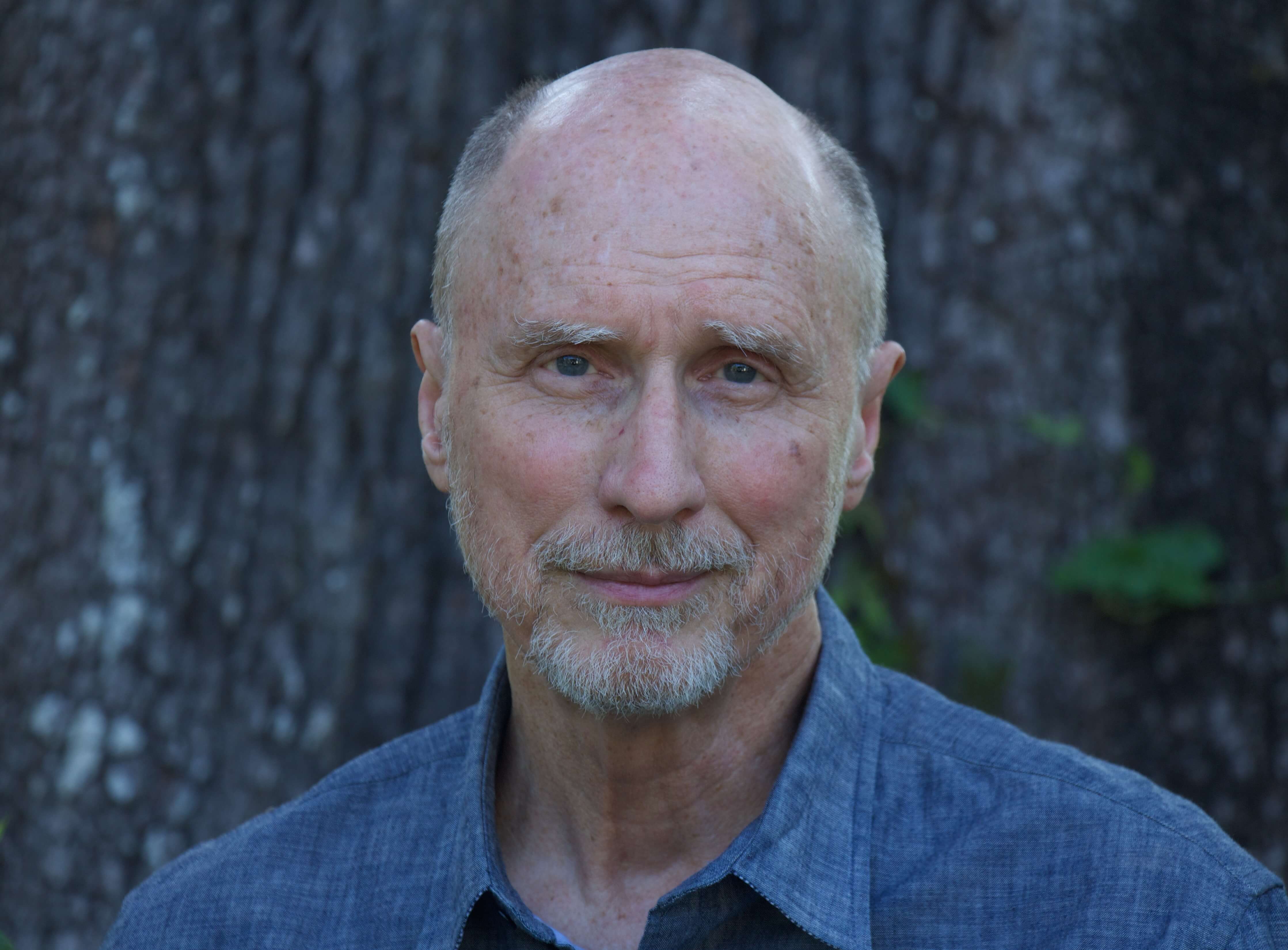 The program will begin with presentation of the winner and runner-up of the High School Short Story category of the William Faulkner – William Wisdom Creative Writing Competition by this year's judge, novelist George Bishop, Jr.  We are very pleased to announce that our Master for 2017 is Pulitzer Prize winner Robert Olen Butler, arguably the best creative writing teacher in America, whose teaching at Florida State University has produced such notable success stories as Adam Johnson, winner of the Pulitzer Prize and the National Book Award.  Additional details of the program will be posted shortly. In addition to students and teachers participating, writers registered for Words & Music are invited to attend.
RSVPs required as a box lunch will be provided.
Thursday, December 7, 2017
WELCOME TO WORDS & MUSIC: NEW ORLEANS, MON AMOUR
8:00 a. m. — East Mezzanine, Hotel Monteleone  (Outside Queen Anne Ballroom)
REGISTRATION DESK OPEN
Registered guests may pick up registration envelopes and programs or register here.
8:00 a. m. — Queen Anne Ballroom, Hotel Monteleone
CAFÉ AU LAIT & CROISSANTS
Continental breakfast is served daily from 8 a. m. to 10 a.m. Those registered for Words & Music are our guests but RSVPs are required as we must be able to give accurate counts to  the hotel. Before the festival opens, RSVP sheets will be provided for guest and faculty convenience.
8:30 a. m. — Queen Anne Parlor, Adjacent to Queen Anne Ballroom
BOOK MART OPENS
Faulkner House Books, an independent book store and underwriter of the Pirate's Alley Faulkner Society is owned by Joseph J. DeSalvo, Jr., Co-Founder of the Faulkner Society. Faulkner House Book is operating the festival book mart once again and offering books by presenters, as well as an assortment of books on writing, contemporary memoirs, history, and books about New Orleans appropriate for gifts. Faulkner House Books is donating 10 per cent of proceeds from books sold during the festival to the Faulkner Society. Faulkner House Books is happy to hold books purchased until the end of the festival and then ship to your home address. The real bookstore, where there is a larger selection, is located on the ground floor of 624 Pirate's Alley, the building where William Faulkner wrote his first novel, Soldiers' Pay. It is open daily from 10 a. m. to 5:30 p. m
Author signings will take place in the Book Mart after discussion sessions.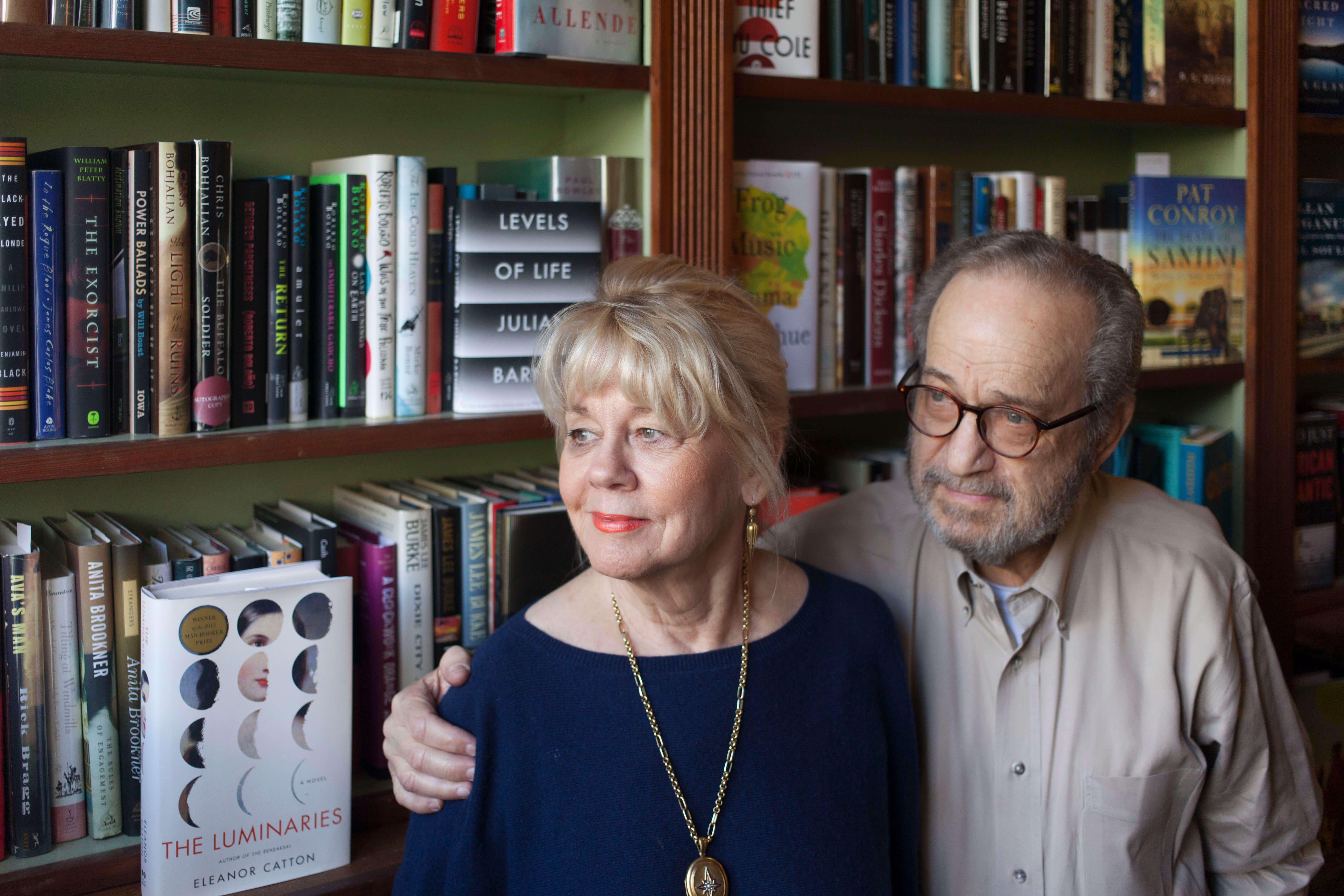 Rosemary James & Joseph DeSalvo in the Pirate's Alley room where Faulkner wrote his first novel, Soldiers' Pay, in 1925.
WELCOME & ANNOUNCEMENTS
8:30 a. m. — Queen Anne Ballroom
We are here to help you "pass a good time, cher."
Faulkner Society/Words & Music  Co-Founder Rosemary James and others will welcome guests of the festival and make festival announcements.
9:00 a. m. — Queen Anne Ballroom
A LOUISIANA LITERARY HERO
New Orleans, Mon Amour… …is our annual tribute to a great man of letters who lived in Louisiana for all of his writing career,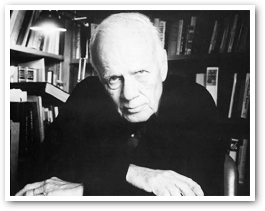 Walker Percy, author of the Pulitzer Prize winning novel The Moviegoer and other distinguished works of fiction, along with numerous carefully crafted, philosophical musings, including his essay, "New Orleans, Mon Amour," which summarizes our city and how she stacks up against other cities North and South. In recent years, Mr. Percy's life and work have been celebrated at an early June festival, the Walker Percy Weekend in St. Francisville, a lovely Louisiana town, located in the between Baton Rouge and Natchez, commonly referred to as "Plantation Alley." This year at our opening session Rod Dreher, the New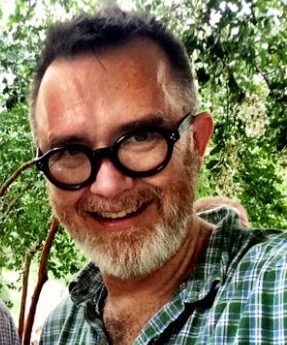 York Times bestselling autho  of The Little Way of Ruthie Leming and The Benedict Option, and programming director of the Walker Percy Weekend, will be with us to talk about the genius of Walker Percy and tell us about the Percy Weekend. For Words & Music, the Thursday of the festival traditionally is devoted to new works of literature by New Orleanians or books using New Orleans as a setting. Our format for the morning sessions is to give each writer 15 minutes to describe, read, and take questions from the audience. After each of the three sessions there is an intermission for the authors to sign.
NEW ORLEANS, MON AMOUR: FICTION
9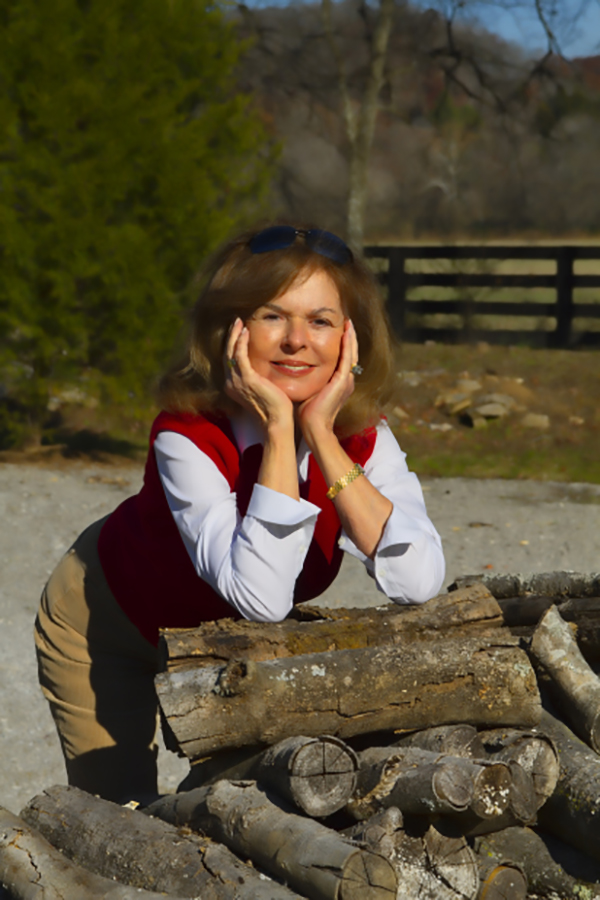 :15 a. m. — Joyce Blaylock, author of the monumental Southern epic Adelicia, a novel inspired by an actual person who was important in the history of both Tennessee and Louisiana, will be discussing the New Orleans side of her book and the importance of getting the historic context right to any successful fiction set  in the past. It 's not just a matter of where things took place and how but what the characters wore, how they decorated their homes, how they got around town or downriver, and other signs of the times. It's also about getting  their thoughts about their time believable and creating a believable back story, which in this case is the Civil War. What makes Adelicia interesting as a character for contemporary readers is her will to survive the collateral damage of a war that was killing off an entire generation of America's finest on both sides of the fields of war. It is important  to view Adelicia in the historical context, an era when women rarely had control of their own destinies—could not vote at the polls and only rarely had control even of their own inheritance.  Joyce will take questions on getting the historical context right and provide samples of research that found its way into her own book.
9:30 a. m. — Patty Friedmann, one of our city's very best writers, will be presenting her new new novel, An Organized Panic, another great treatise on disfunctional family relationships with Patty's characteristic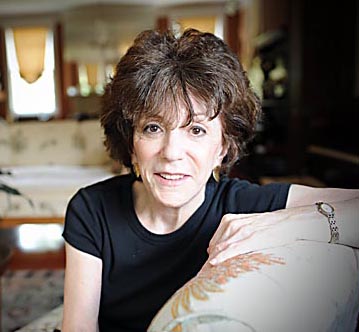 fine, wry humor mixed with pathos. An Organized Panic sets sister against brother, born secular humanist against later-in-life evangelical Christian. The sibling squabble underscores a serious struggle, certainly, but this is another tale told in the darkly humorous Friedmann voice—and set in the New Orleans only a native would know. The manuscript took second place in the Faulkner-Wisdom competition in 2012 and we are proud to have Patty, something of a recluse, with us today to discuss what is possibly her best storytelling yet. We say "possibly" as we have loved all of her books, as quintessential New Orleans storytelling. For more on her extensive portfolio, Click Here! 
Patty will take questions on getting the voice right.
9:45 a. m. — Queen Anne Parlor
Intermission
Authors will sign in the Book Mart.
NEW ORLEANS, MON AMOUR: HISTORY
10:00 a. m. — Queen Anne Ballroom
In Preparation for the city's Tri-Centennial Celebration . Nancy Dixon, Ph.D, is Executive Editor of the New Orleans Tricentennial book, New Orleans and the World,  a great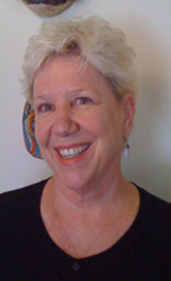 summation of life in one of the world's great cities by one of the city's great historians. Nancy will present anecedotes from  her new book and zero in on wars which  have impacted New Orleans. She has written a number of published articles and two books on New Orleans literature: N.O. Lit: 200 Years of New Orleans Literature (Lavender Ink, 2013) and Sallie Rhett Roman and the Times-Picayune, which won the Louisiana Endowment for the Humanities Book of the Year Award in 2000. In 2015, she received a National Endowment for the Humanities grant, Defining, Documenting, and Teaching Creole Culture. Dr. Dixon is the Program Coordinator and professor of English at Dillard University.
10:15 a. m.
Memorial to Michael Murphy & Presentation of his New Book, All Dat…
…written in anticipation of the city's Tri-Centennial Celebration in 2018. All Dat is the last in a series of highly entertaining and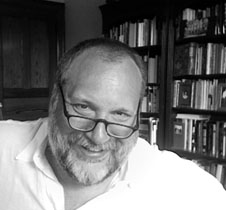 informative guide books about the history and lifestyles offered to New Orleanians and their visitors. The book titles all are a play on the "Who Dat Nation" of America's most loyal football fans, the followers of the Saints. The earlier books include Eat Dat, Drink Dat, Fear Dat. Michael, first as publisher of William Morrow and later as a popular literary agent, helped numerous writers get their work before the reading public. He died in October of complications following open-heart surgery. Michael Murphy was a fixture with  Words & Music and there is no replacing the loss of his heart, his intellect, his humor, and his imagination.  10:30 a. m. — Queen Anne Parlor Intermission
Signing in the Book Mart by Nancy Dixon; Friends of Michael Murphy will be available to sign for him.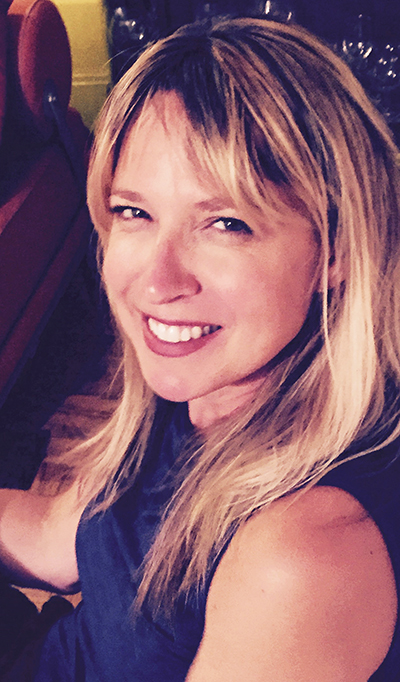 NEW ORLEANS, MON AMOUR: MEMOIR
11: 00 a. m. A Book Club Founded in Post Katrina Desperation Inspires Literary Art. New Orleanian Anne Gisleson, will present her debut book, The Futilitarians, a memoir receiving widespread praise nationally in part because of its interesting concept but primarily because of the splendid prose and memorable compilation of the "Big Ideas" which inspired the creation of the real book club central to her book and which demand the attention of us all. Writers interested in having their work considered "literary fiction" should read this because it is the real thing. Michael Murphy was a mentor to Anne, encouraging her in the development and completion of her memoir.
11:15 a. m.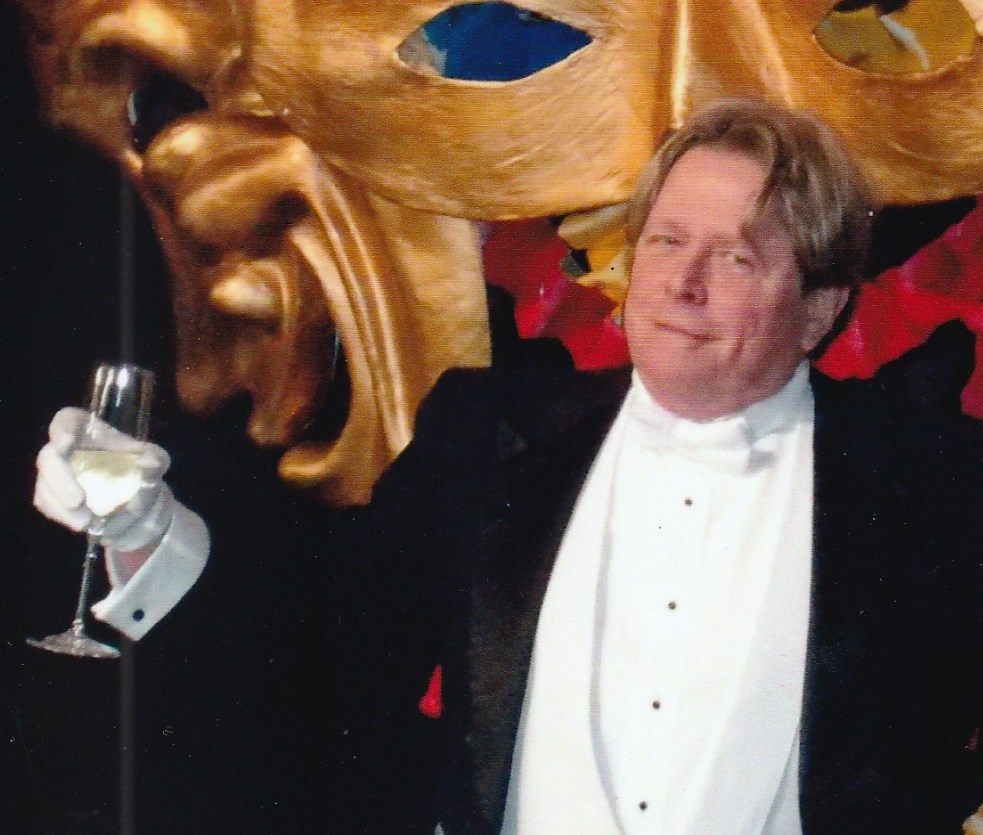 Confessions of a New Orleans Bad Boy and Bon Vivant
James Nolan, poet, translator, writing coach, and highly entertaining noir fiction writer, has now turned his hand to the art of the memoir with his new book, Flight Risk. We guarantee you will be entertained, as Jimmy is one of the Big Easy's wittiest men, with a very special brand of noir humor unique to New Orleans. Jimmy won the Faulkner Society's Gold Medal for Best Novel in 2012 for Higher Ground.
11:30 a. m. — Queen Anne Parlor
Intermission
Authors will sign in the Book Mart
LITERATURE & LUNCH
11:45  — Cash Bar Opens, Bonnet Carre Room (Adjacent to Queen Anne Parlor)
Noon — Lunch is Served
Black Creole: Too White to Be Black, Too Black to Be White This is the title of the important new memoir and history of a culture by Maurice M. Martinez, a dev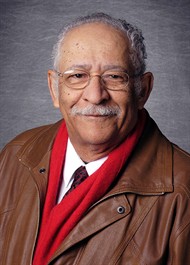 oted author, poet, musician, and educator, whose "Recollections of a Mixed-Race New Orleans Colored Creole" are an important addition to the history of free people of color and their contributions to the rich diversity of the social fabric of New Orleans. Dr. Martinez—who has spent 51 years in various classrooms, both high school and college, teaching writing, poetry, and history—is a walking, talking symbol of the Big Easy's ethnic diversity. His own ethnic heritage includes Hispanic-Latino, African, Amerindian, Ashkennazi Jewish, British, French, German, verified by DNA testing he had done, like many of us, out of curiosity about his roots. His book is valuable as history; it is entertaining because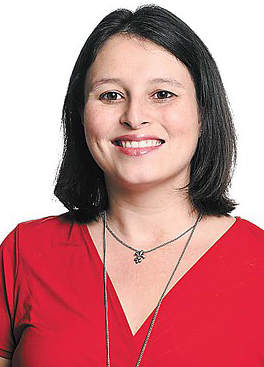 of his personal experiences, including vignettes on "How to handle people when they are offensive." BLACK CREOLE: Too Black to Be White, too White to Be Black is a marvelous evocation of a unique culture which is at the very center of that magical something that makes New Orleans such a siren city. This is a must-have book for those who seek to understand that voluptuous "Courtesan" as Faulkner described her, the city we all love. Dr. Martinez will be interviewed by Megan Holt, Ph.d.,  Executive Director of One Book One New Orleans.
NOTE: Reservations absolutely must be made and paid for in advance of all Literature & Lunch sessions, as we must give cash deposits and final counts in advance. Without an advance paid reservation, you will not be admitted. Event winners, faculty and sponsors are our guests, but absolutely must RSVP in advance. For lunch donations, $60 per person per luncheon, e-mail faulkhouse@aol.com or call (504)524-2940, Faulkner House Books, which accepts our credit card charges. Checks can be mailed to Faulkner Society, attention: Literature & Lunch, 624 Pirate's Alley, NOLA 70116 to arrive by December 2.

NEW ORLEANS, MON AMOUR: FILM
1:45 p. m. — Orleans Room
The New Orleans Creole: Too White to be Black, Too Black to be White In this documentary described as a "beautiful valentine to the Creole culture of New Orleans," the photography, the music and, especially, the gloriously "Mix-Mastered" people Maurice Martinez interviews combine to create a poignant portrait of a place and a people before the overwhelming, life-altering disaster named Katrina. "Once upon a time in the Land of Epidermis in a place called the 7th Ward in New Orleans, there lived a group known as gens de couleur libres (free people of color)," says Dr. Martinez, who created a documentary on the same subject, which captured second place in the Cine Noir Film Festival. The film will be screened at this session. Both the book and the film address the melting pot theory, concluding that if the theory ever achieved actuality, it happened in New Orleans. Dr. Martinez examines a group of marginalized, mixed-race Americans who are phenotypically both multi-cultural and multi-ethnic, among the first authentic treatments of people who proudly declare themselves "Creoles." The documentary provides first-hand accounts of their experiences in New Orleans. After Reconstruction, the 1896 Supreme Court decision Plessy versus Ferguson divided America into two worlds: One White and one disenfranchised Black. The Creole stories their descendants tell speak of the social history of the United States, where the fruits of the American Dream were  rewards accorded to those with European features, light skin, and "good hair." Often survival meant giving up one's gens de couleur identity to assimilate into  White America (often referred to as passant blanc back then). The process of "becoming a productive American has been fraught with rejection and racism for Creoles of Color," explains Dr. Martinez. "This is their story…and mine." Film Event included in Literature & Lunch and  Package Registrations. $5 per person all others.
BOOK MART REOPENS
3:00p. m. — Hotel Monteleone, Queen Anne Parlor
WORKSHOP
3:00 p. m. — Hotel Monteone, Orleans Room
The All Important Query Letter & Everything Else you Need to Know Before, During, and After the Acquisition of Your Book.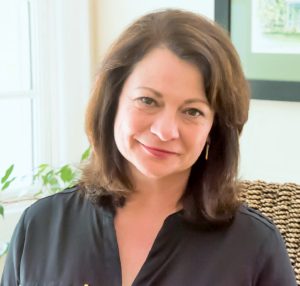 Editor, writing coach, and author Johnnie Bernhard ,
literary marketing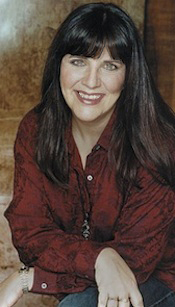 expert Shari Stauch, and literary agent Jennifer Weltz, will conduct a workshop and query critiques, and procedures to follow when soliciting an agent to represent you. Ms. Bernhard, author of the new novel A Good Girl, published by Texas Review Press, is owner of Bernhard Editorial Services, LLC, which is dedicated to helping writers hone their craft. Ms. Stauch, owner of Where Writers Win, leads her clients through the complicated process of self promotion to, first, gain the attention of the right agent and publisher and then the general reading public. Following their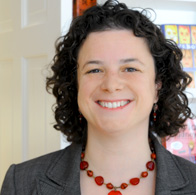 initial presentations,  Ms. Bernhard and Ms. Stauch will take questions. Both of these experts will take appointments during the festival. Ms. Stauch will meet with writers seeking general literary promotion advice. Writers seeking an appointment with Ms. Stauch should contact her in advance of Words & Music at: shari@writerswin.com. Ms. Bernhard will conduct individual query letter critiques by appointment. Writers  registering for a query critique will send Ms. Bernhard a word-doc 12 pt. Times-New Roman letter submission as an e-mail attachment with "Words & Music Query Critique" in the subject line. The submitted letter must contain a one paragraph bio and contact info of the writer within the query letter, genre and word count of the subject must be included in the query letter. Query critiques are $25 each. Ms. Bernhard will make appointments directly with writers who register in advance of Words & Music. Send check made out to Words & Music and mailed to Faulkner Society, 624 Pirate's Alley, New Orleans, LA. Electronic submissions should be e-mailed to  johnniebernhardauthor@gmail.com by the deadline for submitting, December 2  with a copy to faulkhouse@aol.com.

Concurrent Programming
WORDS & MUSIC WRITERS ALLIANCE
HOSTED BY THE PEAUXDUNQUE CHAPTER OF THE ALLIANCE
3:00 p. m. — Hotel Monteleone, Orleans Room The Annual Meeting of the Words & Music Writers Alliance Readings on the 2017 Theme: War & Collateral Damage as Inspiration for the Arts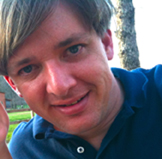 Authors with new work are invited to read at this event. Author and attorney Tad Bartlett, whose law firm is among sponsors of Words & Music, will chair the event. Tad is among those whose work was short-listed in the Faulkner – Wisdom Competition this year. He  will begin with a  remembrance of the late Terri Sue Shrum, a founding member of the alliance and winner of the Faulkner Society's Gold Medal for Best Short Story. Ms. Schrum, who was very special to everyone who knew her, died of cancer earlier this year. Writers who wish to read at this event must sign-up at Faulkhouse@aol.com.  Among those who are signed up to date are, Peauxdunque members Emily Choate and J. Ed Marston; Stacey Balkun, winner of the Faulkner Society's 2017 Gold Medal for Best Poem, an Alex Johnson, a young prosecutor with the Jefferson Parish District Attorney's Office, who is showing great promise as a writer. Alex, who was an intern with the Faulkner Society and also worked for Faulkner House Books while he was getting his law degree, was awarded scholarship participation in Words & Music, made possible by a grant from Terri's sister Tona Shrum in memory of Terri.  Writers appearing  must be prepared to set the scene for their work and do a reading within a five-minute total time frame per writer. Deadline for signing up is December 2. Please submit copy of material to be read to faulkhouse@aol.com. Writers will be accommodated on a first come, first serve basis.
4:30 p.m. to 6:30 p. m. — Queen Anne Ballroom
WELCOME PARTY
High Tea & Cocktails: An Afternoon with Leonardo da Vinci

Two New Orleans natives will enlighten and entertain you with their experiences in researching and writing about the great Renaissance master. Karen Essex—bestselling author of the novel Leonardo's Swans, a beautifully researched and delightfully entertaining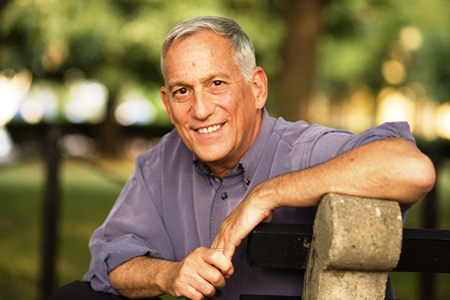 tale about the women who vied and connived to have Leonardo da Vinci paint their portraits—will introduce and interview acclaimed journalist, think-tank leader and bestselling  non-fiction biographer Walter Isaacson, author of, Leonardo da Vinci, another hit in Walter's long list of hit biographies about such luminaries as Ben Franklin, Albert Einstein, and Steve Jobs. The book is a collector's item, published with luxurious paper and exceptional color reproductions of some of the artist's most celebrated paintings and many of his interesting drawings. The book sold 53,000 copies the first week after it was released, and rights already have been bought for a major feature film starring Leonardo di Caprio. Their discussion will be followed by High Tea and Cocktails. The authors will sign during the tea party in the festival Book Mart, which opens into the Queen Anne Ballroom.
NOTE: Advance reservations by check or credit card are essential, as the hotel requires an advance guarantee of the number of guests for the event. To reserve with credit card info, call Faulkner House Books, which takes our credit card charges, 504-524-2940 or e-mail us at faulkhouse@aol.com for a reservations form. 6:30 p. m.
ON THE TOWN
A free evening for Words & Music to enjoy the sights and sounds and culinary delights of the Big Easy.
For dinner after tea and cocktails? We suggest Muriel's, Doris, Tableau, the Gumbo Shop, the Napoleon House, all in the walking distance neighborhood, as are the old line Creole restaurants Arnaud's, Galatoire's and Brennan's on Royal Street; Criollo in the Hotel Monteleone or Mr. B's (directly across from the Hotel Monteleone).  If you want a quickie with lively banter from the waiters, good hamburgers and fries, try The Camellia Grill on Chartres Street, corner of Toulouse. For music close by try House of Blues or Tipitina's downtown, both on Decatur Street and an easy walk from the hotel. If sampling the many music venues on Frenchman Street in Marigny, we recommend a cab or pedicab.
Friday, December 8, 2017
WAR & COLLATERAL DAMAGE
AS INSPIRATION FOR THE ARTS
8:00 a. m. — Hotel Monteleone, East Mezzanine
REGISTRATION DESK OPENS Registered guests may pick up their passes and/or tickets and a program. Others may register at this time or purchase tickets for events of the festival.
8:00 a. m. — Queen Anne Ballroom
CAFÉ AU LAIT AND CROISSANTS
Continental breakfast is served for registered guests. Complimentary coffee, tea, fruit, croissants, and other breakfast breads are available for registered guests.
8:00: a. m. —Queen Anne Parlor, Adjacent to Ballroom
WORDS & MUSIC BOOK MART REOPENS
Faulkner House Books, an independent book store and underwriter of the Pirate's Alley Faulkner Society is owned by Joseph J. DeSalvo, Jr., Co-Founder of the Faulkner Society. Faulkner House Book is operating the festival book mart once again.
8:00 a. m. —Queen Anne Ballroom
ANNOUNCEMENTS Remarks about the format of the day and announcements by Rosemary James,
Co-Founder, Pirate's Alley Faulkner Society and Words & Music. There will be an opportunity for questions about the festival.
8:00 a. m. — Bonnet Carre Room
MANUSCRIPT CRITIQUE CONSULTATIONS
Writers with appointments with editors and agents will meet them in the Orleans Room, unless their assigned agents and editors have directed them to meet elsewhere.
Concurrent Programming
8:00 a. m — Orleans Room
REACHING THE PUBLIC WITH YOUR LITERARY NEWS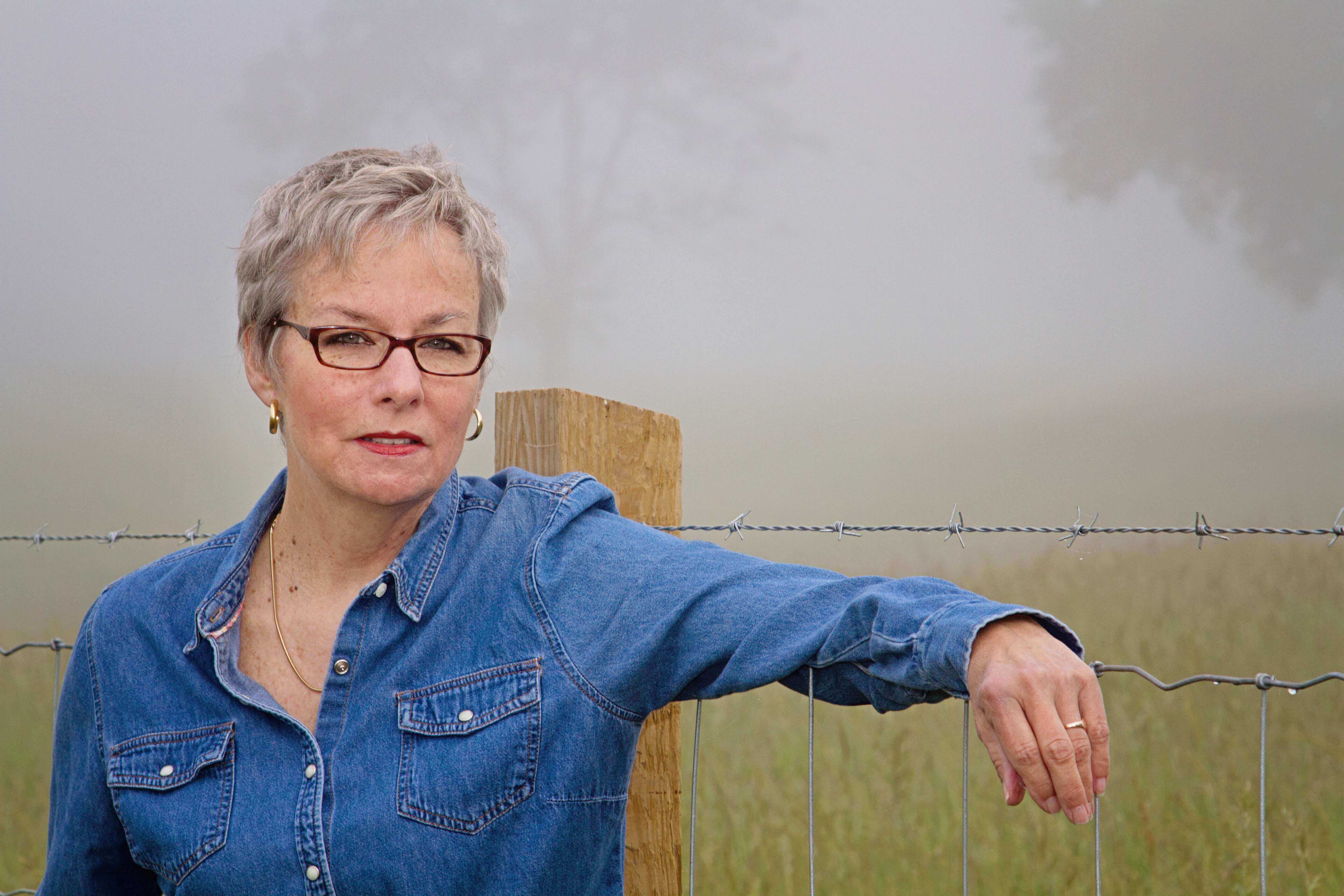 Getting Your Name Out There and, More Important, Making Your Book's Title A Household Word. Learn How to Blog and Capitalize on Social Media. This session will feature one of America's most successful bloggers, Barbara Barnett, well known arts blogger and executive editor of blogcritics magazine, who will be appearing with Bren McClain, a career communications consultant who has major corporations as well writers as clients. Both women also are fiction writers, currently enjoying successful launches of their own debut novels: The Apothecary's Curse and One Good Mamma Bone, respectively. Both have been down the road of learning the art of self-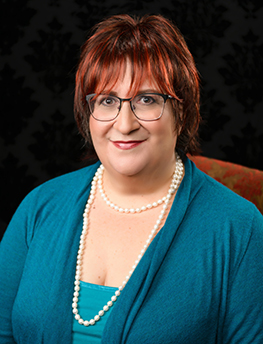 promotion and will let you in on all of their secrets. They will be introduced by literary marketing specialist Shari Stauch, who will chime in on the importance of dedicated web sites. All three women will take appointments for individual consultations. Contact them in advance for appointments. To contact them: Barbara at sasmom1@gmail.com; Bren at bren@brenmcclain.com; Shari can be reached at shari@writerswin.com.
9:00 a.m. — Queen Anne Ballroom
WAR & COLLATERAL DAMAGE AS INSPIRATION FOR THE ARTS
There is not an American who has not been impacted in negative and positive ways by one war or another and it is hard to believe that there is a writer who has not been inspired in some way by war or the consequences of it.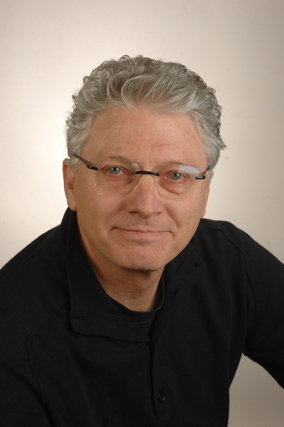 John Biguenet—widely published poet, translator, fiction writer, playwright, essayist, and media commentator—is truly a renaissance man of letters and regularly grapples with the Big Ideas in his own work. A recently published essay, for instance, deals with the differing obligations of a citizen and writer in an age of moral exhaustion. His most recent book, Silence, is a non-fiction treatise on the nature of silence and his new play is The Trouble with White People. John will set the scene for our humanities theme discussions with his own thoughts on the theme and then lead the Q. & A. after each session.
Click here for more about this remarkable writer, who invariably brings a special intellectual twist to the table when he participates in any literary discussion.
9:15 a. m. — Queen Anne  Ballroom
Why Does the Civil War Continue to Haunt Americans This session features two of the finest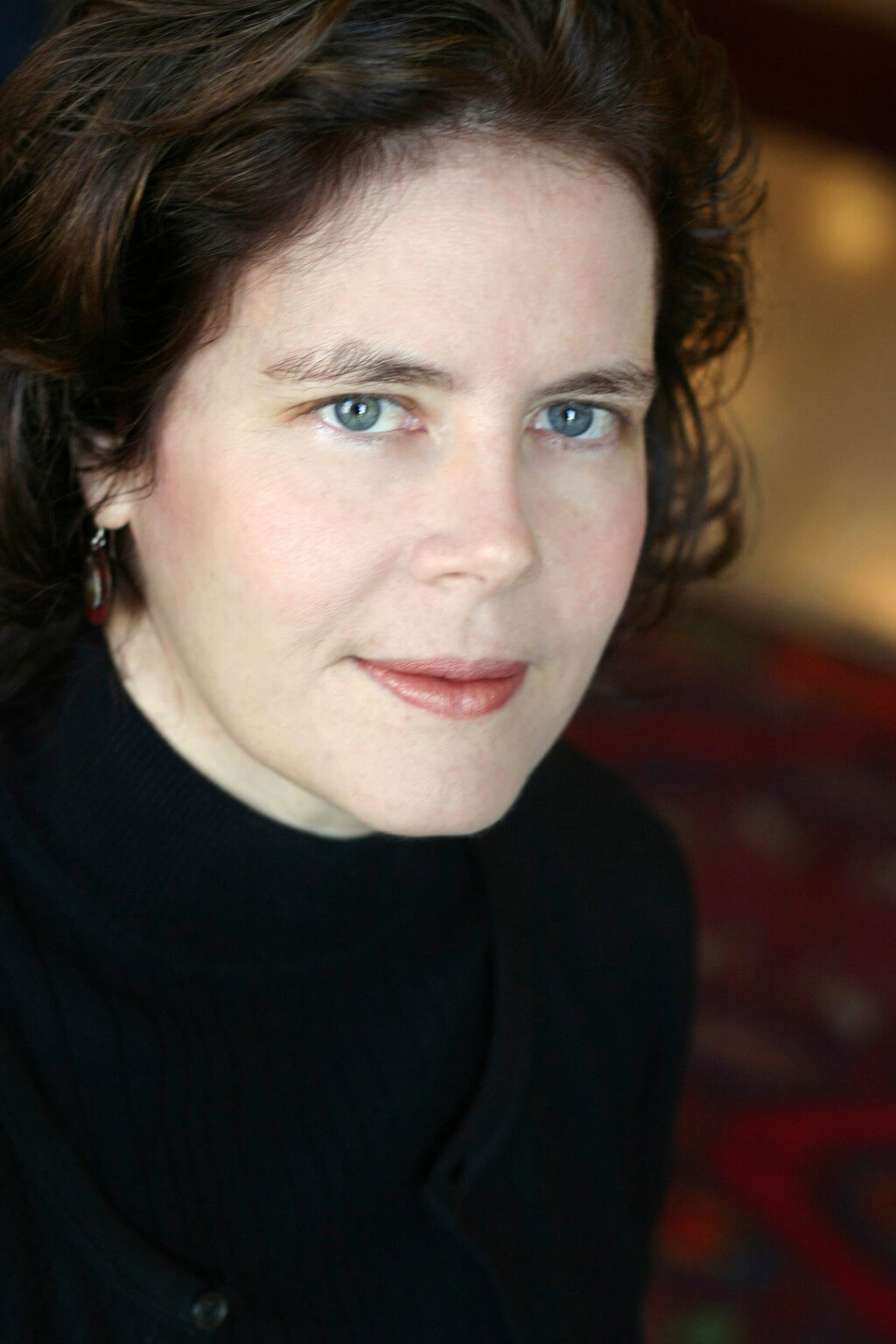 historians in America, Nancy Isenberg, Ph.D, author of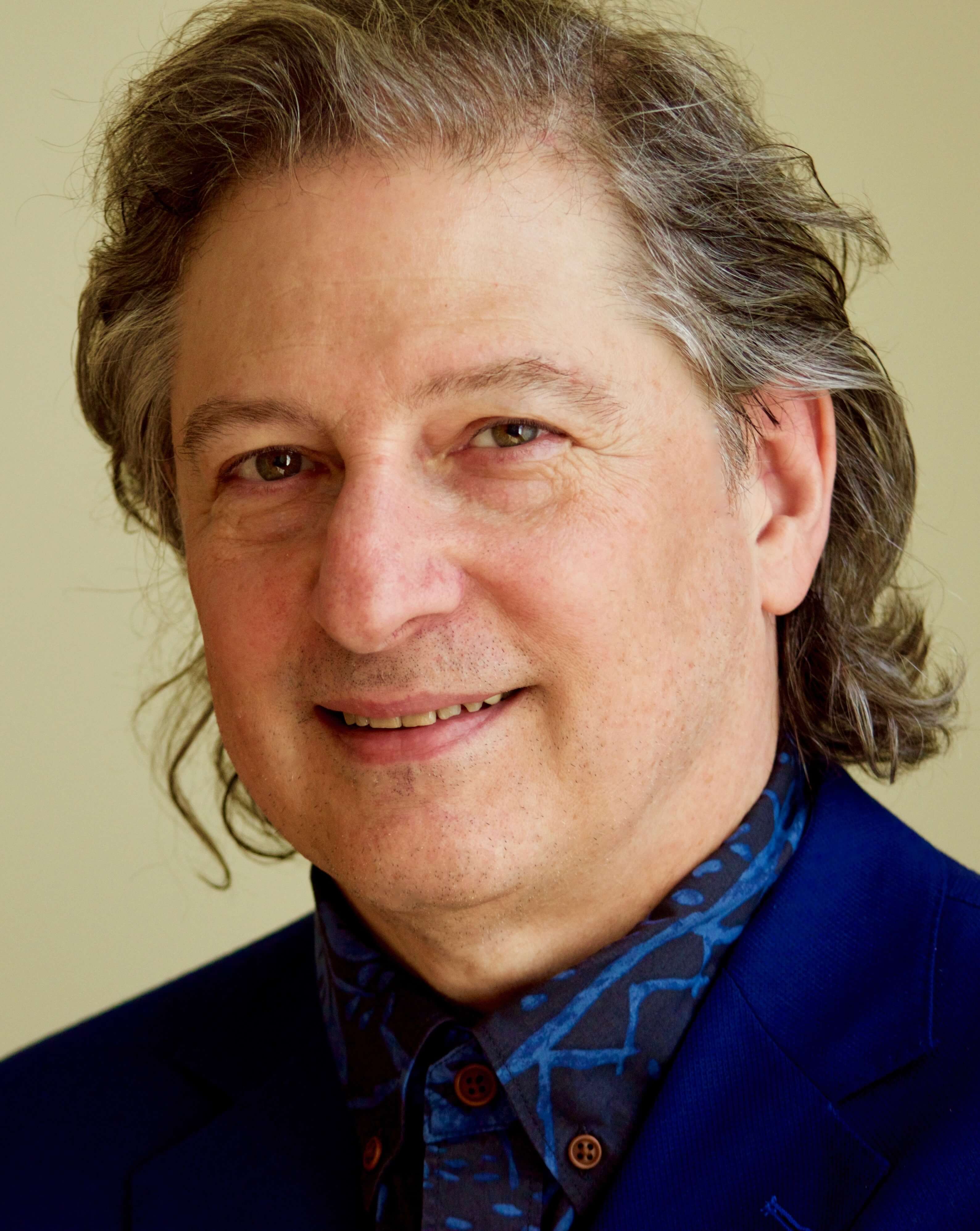 White Trash, a bestselling exploration of class in America that posits that prejudice in this country has more to do with money and social standing than race, and Andrew Burstein, Ph.D, a premier scholar on Thomas Jefferson. His latest book is Democracy's Muse: How Thomas Jefferson Became an FDR Liberal, a  Reagan Republican, and a Teaparty  Fanatic, All the While Being Dead. In it he discusses in depth how the image and ideals of Jefferson have been used differently by widely varied, often opposing political groups, since the 1930s. Together, they will explore the Civil War's impact on generations of Americans  and how, even today, it remains both a source of  division and a source of inspiration for fine literature. Following their presentation, the authors will take questions on how to create successful works of history and biography.
10:30 a. m. Intermission
10:45 a. m. — Queen Anne Ballroom
The Strange, Isolated Culture of North Korea; How It Inspired a Pulitzer Prize Novel; and How North Korea  Continues to Make the World Nervous with its Warmongering.
The session will feature Adam Johnson, who won the Pulitzer Prize for his engrossing and enlightening novel, The Orphan Master's Son, required reading for any serious reader seeking to understand North Korea, important  especially in this time of a potential conflagration, as two bully boys try to out-insult one another. Following his Pulitzer win, Adam turned right around and completed a stunning collection of short fiction, Fortune Smiles, which captured the 2015 National Book Award for Fiction. Adam will discuss his novel, North Korea, and how he became fascinated with the country and he will read passages from his novel. Adam is a master at creating captivating fiction that is the product of imagination. Adam will take questions on the role of imagination versus reality in fiction.
To do your homework for this session, read the New York Times book review of The Orphan Master's Son by Michiko Kakutani, which appeared January 12, 2012. Here is the link:
http://www.nytimes.com/2012/01/13/books/the-orphan-masters-son-by-adam-johnson-review.html
Then, of course, read the book! Click here for more on Adam and his work.
11:30 a. m. — Queen Anne Ballroom
A Child in the Era of the First Televised War, Today One off America's Most Admired Authors, Will Discuss Vietnam's Impact on Him and His Fiction.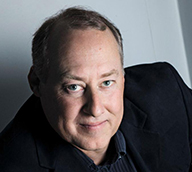 Stewart O'Nan, who won the Faulkner Society's very first Gold Medal for Best Novel in 1993, has since published 20 books of long fiction, short fiction, and non-fiction, including his Vietnam book, The Names of the Dead, a harrowing and heartfelt portrait of the Vietnam War and the men who fought it. The year is 1968, the place A Shau valley, and Larry Markham—19 and green—must find a way to keep his platoon alive. Here we see the stories Larry cannot bring himself to tell—of friends who made the ultimate sacrifice in a war their country scorned. The Names of the Dead is the story of a man trying to find his way back to himself—a story about storytelling and memories that refuse to fade. It is the story of a man rediscovering the courage to love one woman, and, through her, the world, his country, his family, and finally himself.  Stewart will take questions on how a writer can take a big idea, like a controversial war, and bring home the truth of it through fiction.
12:15 — Queen Anne Parlor
Intermission
Morning Presenters will sign in the Book Mart
LITERATURE & LUNCH
12:45 p. m. — Arnaud's, 813 Bienville St. (Two blocks from Hotel Monteleone,
Cash Bar opens.
1:15 p.m. — Lunch Served
1:30 p. m. — Program Vietnam, A 20th Century Cross To Bear; Vietnamese Refugees, God's Gift To Louisiana The work of fiction writer Robert Olen Butler is proof positive of the way in which war has  of turning on itself and giving us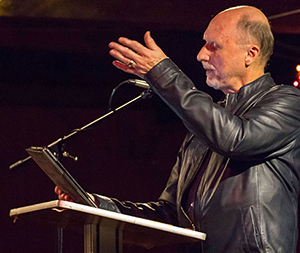 surprises to treasure. Bob Butler, who served in Vietnam and has returned to Vietnam since, won the Pulitzer Prize for A Good Scent from a Strange Mountain, his masterful collection of short fiction centering on Vietnamese families, many of them boat people, who found themselves in Louisiana after the fall of Saigon and who have enriched the culture of New Orleans, adding to the rich ethnic diversity of our city, that voluptuous diversity which is at the heart of the city' siren call. More recently, he has revisited the transforming event of his life in his new novel Perfume River.  Bob Butler, whose college degree was in drama, is among those rare great fiction writers who also are good performance readers. The event will begin with his reading from A Good Scent from a Strange Mountain and end with his reading from Perfume River.  Later in the festival, Bob Butler, who literally can write fiction about even the most esoteric subjects for any market, will do a workshop on the differences between literary and mass market fiction and how to write for all markets successfully.  Bob will be available to sign in the Book Mart with the Roundtable authors after their event
2:15 p.m.
Intermission
2:45 p. m. — Queen Ann Ballroom
WORKSHOP
A WRITERS ROUNDTABLE: Fiction in Conversation with Non-Fiction
What do Serious Writers Talk about When They are on the Town in New Orleans? What else, Writing!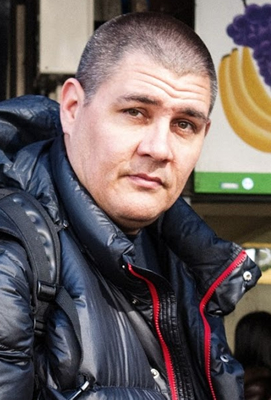 Adam Johnsonwill lead a round table discussion with some of his famous writing pals, all Stanford University Wallace  Stegner Fellows, all important prize winners and critically acclaimed literary celebrities.  Johnson won the Pulitzer Prize for his incredibly insightful novel about North Korea,  The Orphan Master's Son, and the National Book Award for his collection Fortune Smiles, six masterful stories in which Johnson delves deep into love and loss, natural disasters, the influence of technology, and how the political shapes the personal. Joining him will be Gilbert King, who won the Pulitzer Prize for non-fiction for Devil in the Grove: Thurgood Marshall, the Groveland Boys and the Dawn of a New America; Louisiana native Skip Horack, author of the highly acclaimed novel The Other Joseph, The Eden Hunter, a New York Times Book Review Editors' Choice, and a story collection, The Southern Cross, winner of the Bread Loaf Bakeless Fiction Prize, the winner of two major Hopwood awards and the Andrea Beauchamp Prize for short fiction; Scott Hutchins, whose novel A Working Theory of Love was a San Francisco Chronicle and Salon Best Book of 2012 and has been translated into nine languages; Eric Puchner author of the collection Music Through the Floor, finalist for the California Book Award and the NYPL Young Lions of Fiction Award, and of the novel Model Home, finalist for the PEN/Faulkner Prize; Stephen Elliott ,who directed the movie About Cherry, is founder of The Rumpus,  and  author of seven books including The Adderall Diaries, described as "genius" by the San Francisco Chronicle and Vanity Fair and was the best book of the year in Time Out New York, a best of 2009 in Kirkus Reviews, and one of 50 notable books in the San Francisco Chronicle; and Eric Schwartzchild, author of the novels Responsible Men and The Family Diamond, described by the Chicago Tribune as "the sort of fiction writer whose prose is so lucid, psychology so convincing, characters and action so surprising and intriguing, you forget you're reading….What he does most daringly is to reveal that tenderness, a trivialized emotion, is, in fact, a radical, life-altering force."
A stellar group representing tons of literary wisdom they generously have offered to share with us. Each author will zero in on a particular aspect of writing that is of special significance in his work, whether fiction or non-fiction. There will be a Question & Answer Period after the authors have made their presentations.
4:00 p. m. — Queen Ann Parlor
Intermission
Luncheon & Round Table Authors will sign in the Book Mart
4:30 p. m. — Queen Anne Ballroom
MASTER CLASS: 2017 AGENTS & EDITORS MEETING
How to Get an Agent, the Right Agent, and Working with an Editor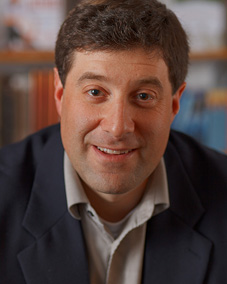 Literary Agent Jeff Kleinman, partner in Folio Literary Management, will lead this session with his special brand of hi-jinx to get the Editors and Agents pumped up and ready to enjoy Words & Music 2017, while concurrently giving registered writers the low down on  selling their books and getting them into print. Joining Jeff will be all of  2017's  participating agents and editors. Agents in addition to Jeff are Malaga Baldi, Lisa Bankoff, Elise Capron, Katherine Fausset, Deborah Grosvenor, Christine Pride, Katharine Sands, Michelle Tessler, and Jennifer Weltz. Editors include Johnnie Bernhard, Libby Burton, Sarah Cortez, Sylvain Creekmore, Kim Davis, Jasmine Faustino, Allison Lorentzen, and Anne Speyer.
Information on each of these professionals is Here!
5:30 p. m.  Intermission
5:45 p. m. — Orleans Room
WORKSHOP:
GET THE READER IN THE FIRST FEW PAGES
How do I find the right opening for my work of fiction or creative non-fiction?
Christine Pride of Simon & Schuster—who is judged this year's Novel-in-Progress category of the Faulkner-Wisdom Competition and is one of publishing industry's best literary editors—will conduct this workshop, which will address one of the critical elements to writing successful fiction and creative non-fiction, a strong opening that immediately captures the reader.  Invited to join her is legendary literary agent  Deborah Grosvenor, who discovered the repeat bestseller, Tom Clancy, who has judged many of our past novel and novel-in-progress competitions. Most manuscripts submitted for competitions and over-the-transom to publishing houses and literary agents are rejected because the stories fail to engage the reader in the first half dozen pages. This will be one hour of instruction plus an intense half hour Q. & A. element. Ms. Pride requests that writers signing up for the session do a little bit of homework to make the session more valuable to them. Writers are to select a novel which they believe has a very strong opening and one they believe has a bad opening and be prepared to very briefly summarize both novel and why they either grabbed them right off the bat or failed to do so. Fiction and narrative non-fiction works are routinely rejected by potential agents and editors on the basis of the first 25 pages or less. So don't put your work before them until you get that opening right. 
OPERA, BURLESQUE…AND ALL THAT JAZZ
7:15 p. m. — Queen Anne Ballroom, Bar Opens, Hors d'oevres.
7:30 p. m. — Queen Anne Ballroom So you like your sauces hot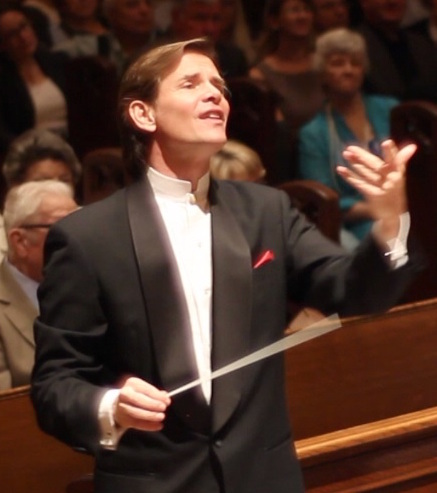 ? Well, we have a sneak preview for a brand new burlesque opera, Tabasco, inspired by Louisiana's famous hot sauce, second only to music in popularity of Louisiana exports. Maestro Paul Mauffray of the New Orleans Opera will introduce a few of the spicy numbers from the opera by members of the cast. The opera will premiere in January, 2018 as part of the City's Tri-Centennial celebration.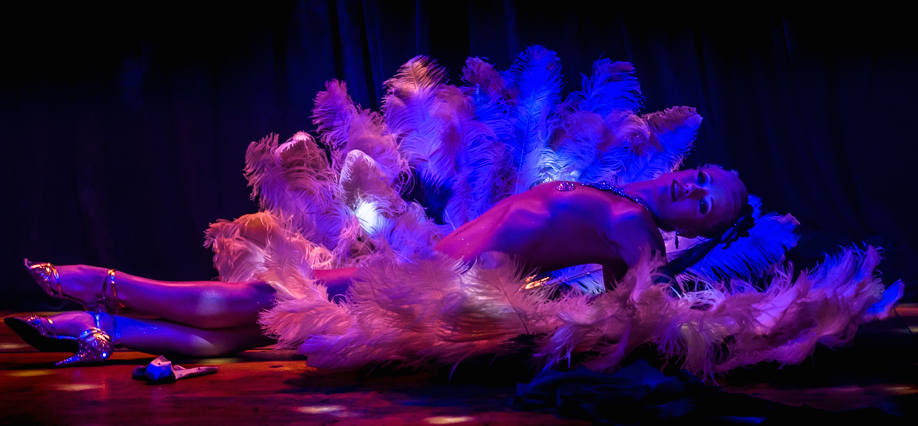 So You Want to be a Burlesque Star! Bella Blue, the heralded Queen of Burlesque in New Orleans , will Tell You How it's Done and then Show You! The art of burlesque—not to be confused with lap dancing in unsavory saloons—has a long, long history in New Orleans and, largely thanks to Bella Blue, the art is enjoying a big revival in New Orleans. And  there is even a burlesque school with formal training.  We applaud this movement to take the sleaze out of New Orleans nightlife and bring back talented exotic dancers. And we are delighted that, thanks to our late, beloved friend and Bella's, Michael Murphy, Bella has consented to give us a bit of the history of the art and then perform for us, showing  us all the right moves.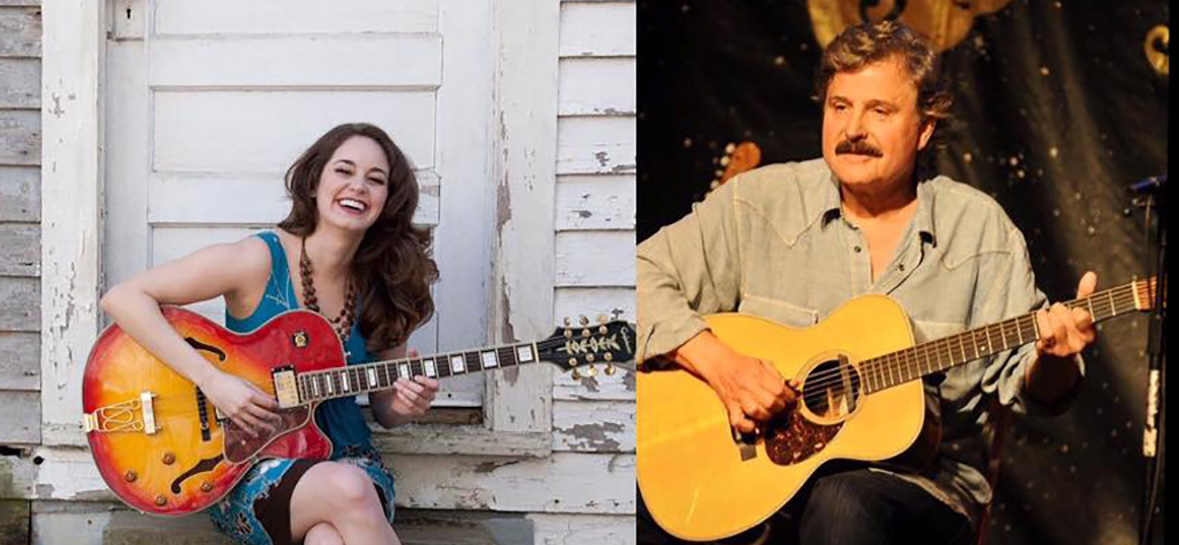 The Mid City Miracle,featuring Robert Eustis and Alex Bosworth, will accompany Bella and then play for us.  Among the tunes they are preparing especially for Bella Blue is Feel my Thigh, the old Blue Lu Barker tune that Maria Maulder had a hit with during the 80s.
9:30 p. m. — On the Town
YOU'RE ON YOUR OWN! May we suggest that you will want to try the best bars in New Orleans during your stay, including the Monteleone Hotel's world famous Carousel Bar and the Napoleon  House,  located a couple of blocks away at the corner of Chartres Street and St. Louis. Grab a copy of Gambit when you first get to town to find out who's appearing at local music clubs.
Saturday, December 9, 2017
8:30: a. m. —Queen Anne Parlor, Adjacent to Ballroom
WORDS & MUSIC BOOK MART REOPENS
Faulkner House Books, an independent book store and underwriter of the Pirate's Alley Faulkner Society is owned by Joseph J. DeSalvo, Jr., Co-Founder of the Faulkner Society. Faulkner House Book is operating the festival book mart once again.
8:30 a. m. —Queen Anne Ballroom
ANNOUNCEMENTS
8:45 a.m. — Orleans Room
WORKSHOP: ROBERT OLEN BUTLER
What Kind of Fiction do you want to write…and think you actually are writing?
This 90-minute event will address delineations between literary fiction and mainstream fiction, the essential elements of each, how to successfully achieve these elements, and why a writer might want to select one type of fiction rather than another to pursue. We believe this to be an important subject. After years of looking at work submitted to the Faulkner Society's literary competition it has become clear to us that many writers have no clear vision of the differences between purely literary fiction with appeal to the most intellectually discerning audiences, literary fiction with mass market appeal, and mass market fiction. Frequently, entries labeled "literary fiction," are clearly only of "mass market" appeal. Lisa Bankoff is invited to introduce Pulitzer Prize winning fiction writer Robert Olen Butler, is arguably the best fiction teacher in the country, who will teach the workshop. Bob Butler's classes at the Florida State University have produced such notables as Adam Johnson, Pulitzer Prize and National Book Award winning fiction writer of the novel, The Orphan Master's Son, and the short fiction collection, Fortune Smiles, who is today himself a highly praised fiction teacher at Stanford University. This will be one hour of instruction with an intense half-our  Q. & A. session. 10:15 a. m. — Queen Anne Parlor Intermission Bob Butler will sign in the Book Mart
10:30 a. m. — Queen Anne Ballroom
MASTER CLASS: CHARACTER DRIVEN FICTION
Whether Long or Short, the Characters and the Universe They Occupy Are the Keys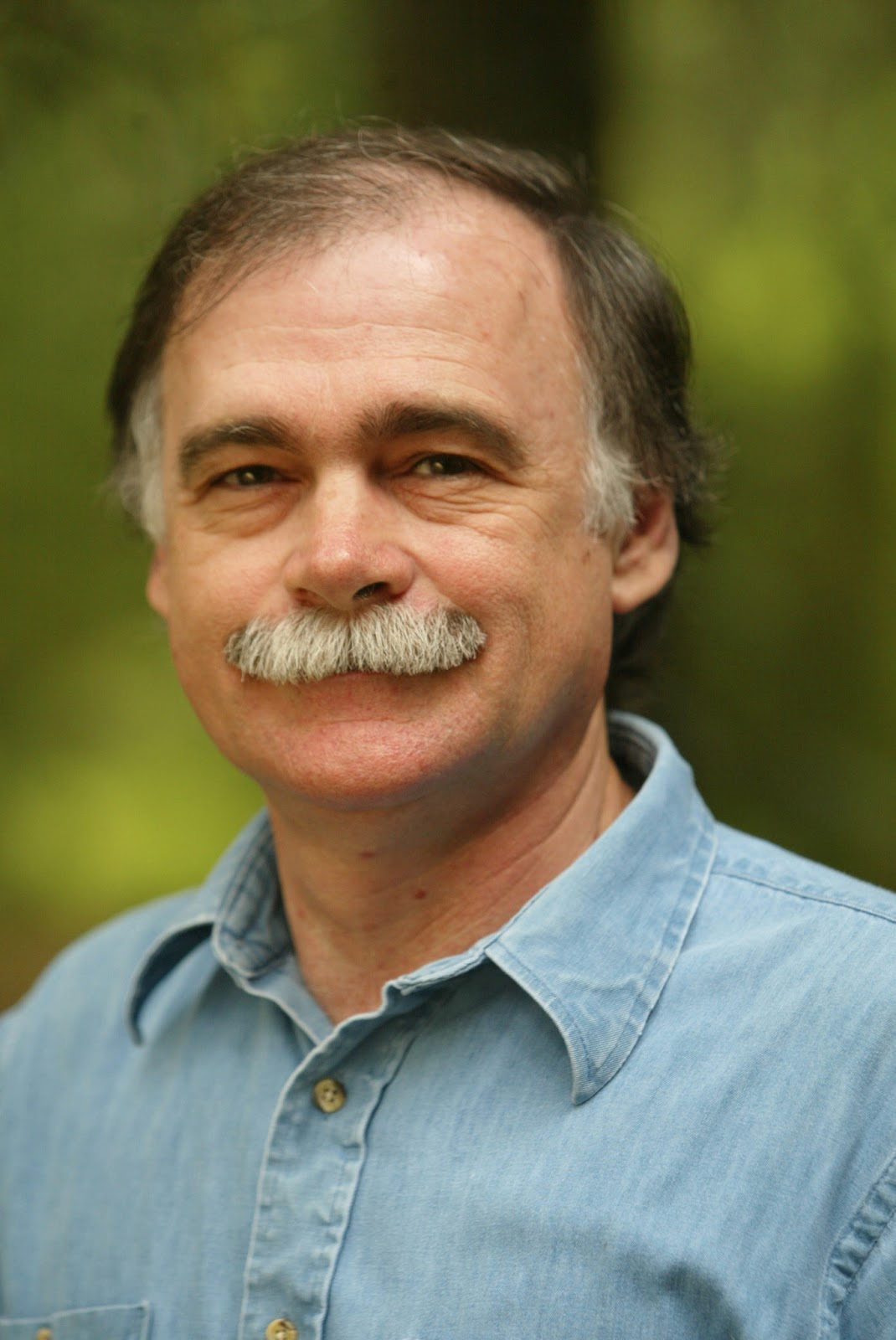 to Successful Fiction Reading some fiction, however, it seems that the authors were born to write stories. Like dogs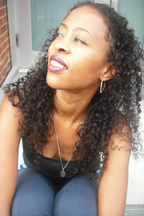 born to retrieve from water, they swim with ease and quickly have us swimming along with them, finding joy and comfort traveling along with them on their storytelling journeys. Two such naturals are Louisiana-born Tim Gautreaux, whose latest book in a great portfolio of novels and stories, is Signals: New and Selected Stories, released earlier this year, and Ladee Hubbard, a prize-winning short story writer whose debut novel, The Talented Ribkins, just released, is making waves in the literary world. What their books have in common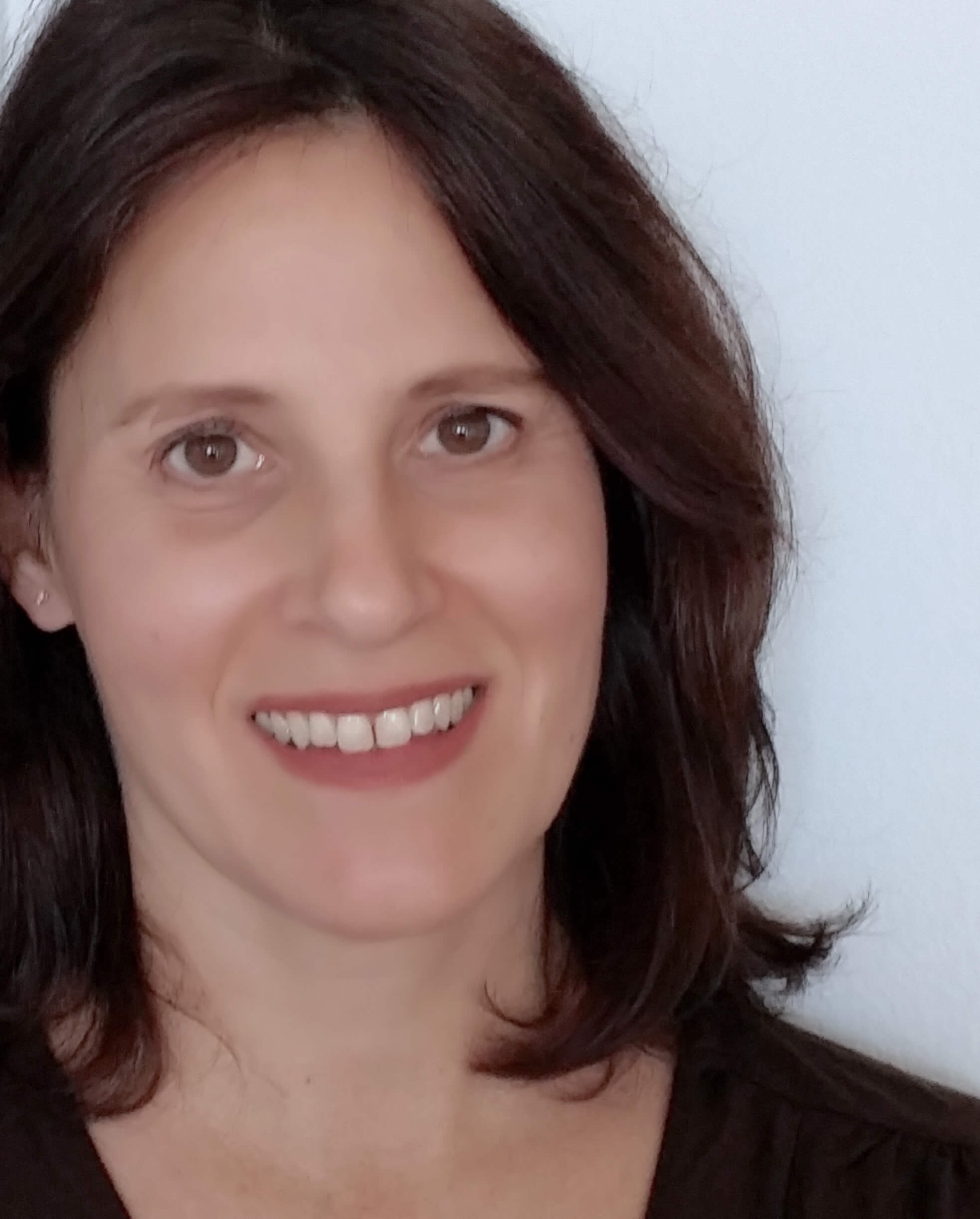 is their talent for writing imaginative tales about ordinary people, singling out a special trait for each character that raises the ordinary to the extraordinary.  Tim and Ladee will join Literary Agents Michelle Tessler and Jeff Kleinman in this session on the creation of believable, memorable characters who draw you into their stories. They will take questions from the audience.
11:30 a. m. —Queen Anne Parlor
Intermission
Tim Gautreaux and Ladee Hubbard will sign in the Book Mart
WAR & COLLATERAL DAMAGE AS INSPIRATION FOR THE ARTS
11:45 p. m. — Queen Anne Ballroom
Global Citizenship to Combat War and Inspire the Arts
Kathryn Ramsperger will discuss her character-driven novel, The Shores of our Souls, a love story inspired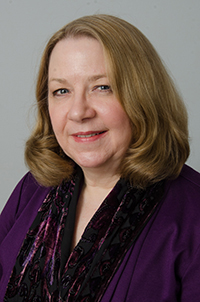 by her humanitarian work in war torn,  poverty stricken areas abroad. "War is one of the most powerful backdrops for any love story, says Ms. Ramsperger. " Love, on the other hand, is personal, ethereal, and possesses its own power to change the world." Ramsperger's debut novel is the first in a trilogy and introduces memorable characters who give new perspectives on love and war. An award-winning author, editor, and creativity coach, Kathy has worked for Gazette newspapers, National Geographic and Kiplinger, She headed a publishing department for the International Red Cross and Red Crescent in Geneva, Switzerland. With the Red Cross, she headed a project to increase international humanitarian awareness in 15 U.S. cities; crafted and conducted communication and development workshops throughout Southeastern Africa; led a communication team during the Gulf War and the HIV/AIDS crisis; and developed training on the Geneva Conventions for television producers and reporters.  She specializes in conflict resolution–providing practical and intuitive assistance to people and organizations locked in seemingly Catch 22 situations—guiding parties to find common ground in the midst of conflict or change.
Noon—Queen Anne Ballroom
Finding Literary Inspiration in the Global War on Poverty
Jesica Jackley is the author of Clay Water Brick: Finding Inspiration from Entrepreneurs Who Do the Most with the Least.
The book grew out of her global thrust to end poverty one person at a time through programs of financial inclusion, micro-lending in poverty stricken areas to instigate entrepreneurship, and create an economy where  is none. An entrepreneur and investor, her work over the last decade has focused on the sharing economy and social justice. She is best known as a co-founder of Kiva, the world's first person to person microlending website. Kiva lets internet users lend as little as $25 to individual entrepreneurs, providing them affordable capital to start or expand a small business. Since its founding in October 2005 Kiva has facilitated over $880 million in loans worldwide. Jessica currently teaches Social Entrepreneurship at the Marshall School of Business at the University of California and also is an independent consultant on social impact initiatives, and an investor and advisor with the Collaborative Fund. She also recently served as Walt Disney Imagineering's first Entrepreneur in Residence, focusing on projects related to corporate citizenship, the sharing economy, and happiness.Before this, Jessica was a Cofounder and CEO of ProFounder, a pioneering crowdfunding platform for U.S. entrepreneurs which later joined forces with GOOD to create new tools and experiences for their community.
12:30 p. m —Queen Anne Parlor
Intermission
Ms. Ramsperger and Ms. Jackley will sign in the Book Mart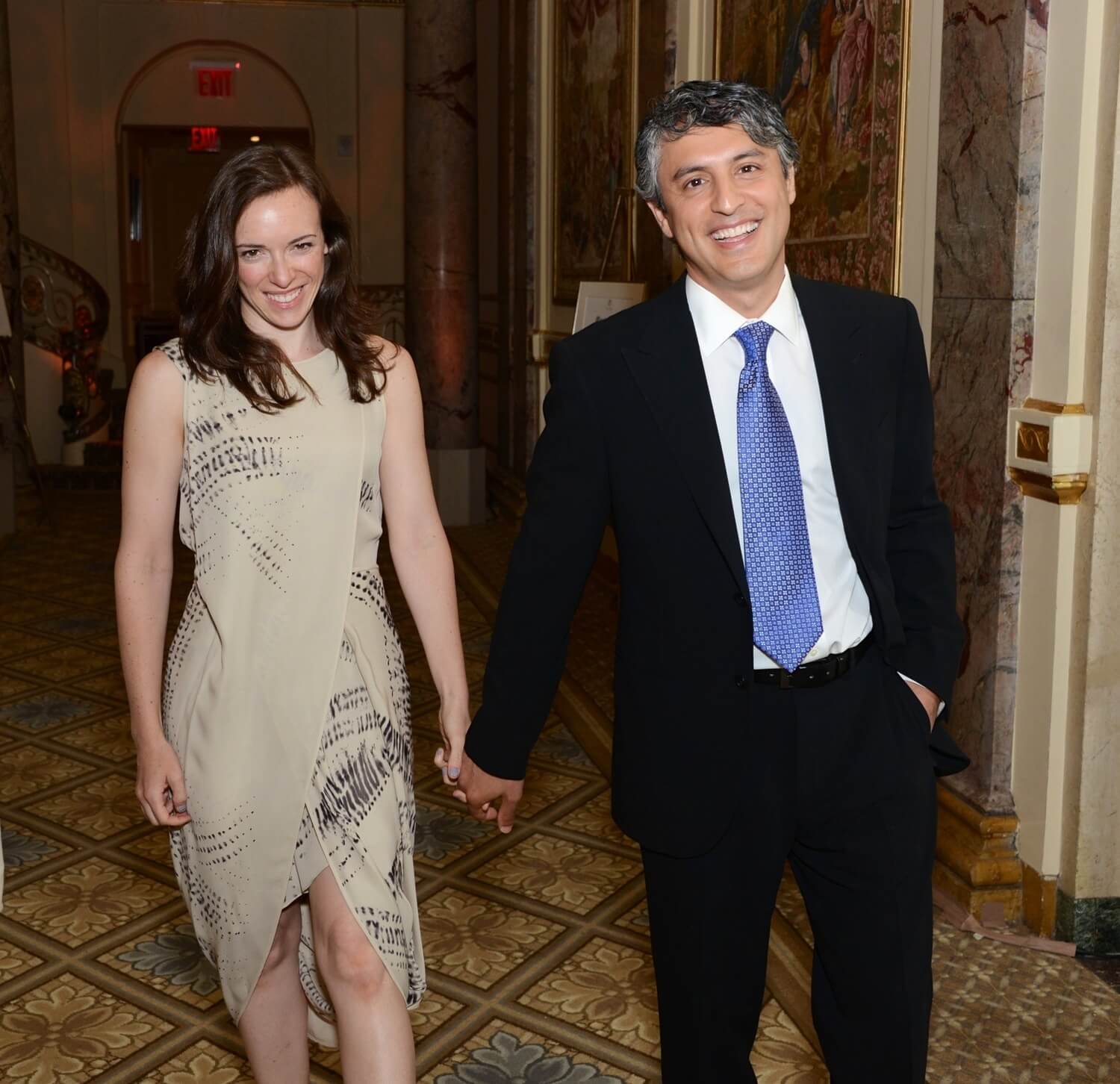 Jessica Jackley and her husband, Reza Aslan, are an A-List couple in demand for any national literary event.
LITERATURE & LUNCH 

12:45 p. m. — Riverview Room, Roof, Hotel Monteleone Hotel Cash Bar opens
1:00 p. m. Lunch is served.
Taking God's Name in Vain to Wage War
Reza Aslan is the noted religious scholar, television commentator on the Middle East, and bestselling non-fiction author of such notable books as No God But God, How to Win a Cosmic War, and Zealot: The Life & Times of Jesus of Nazareth, all runaway bestsellers in America and internationally.  His new book, just out is God: a Human History. In No God, But God, he laid out a reasoned, accessible portrait of Islam. In Zealot, Reza Aslan replaced the staid, well-worn portrayal of Jesus of Nazareth with a startling new image of the man in all his contradictions. In his new book, Aslan takes on a subject even more immense: God: A Human History, writ large. In layered prose and with thoughtful, comprehensible scholarship, Aslan narrates the history of religion as a remarkably cohesive attempt to understand the divine by giving it human traits and emotions. According to Aslan, this innate desire to humanize God is hardwired in our brains, making it a central feature of nearly every religious tradition. As Aslan writes, "Whether we are aware of it or not, and regardless of whether we're believers or not, what the vast majority of us think about when we think about God is a divine version of ourselves." But this projection is not without consequences. We bestow upon God not just all that is good in human nature—our compassion, our thirst for justice—but all that is bad in it: our greed, our bigotry, our penchant for violence. All these qualities inform our religions, cultures, and governments. More than just a history of our understanding of God, this book is an attempt to get to the root of this humanizing impulse in order to develop a more universal spirituality. Whether you believe in one God, many gods, or no god at all, God: A Human History will challenge the way you think about the divine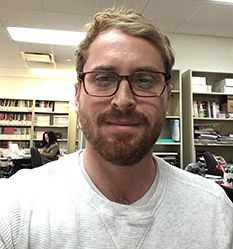 and its role in our everyday lives. Reza is no stranger to New Orleans or Words & Music. He has been a special guest of the festival on the occasion of publication of each of his books and we are delighted to have him back for this important new tome.
Reza will be introduced by one of the Society's "graduates," Seth Satterlee, pictured at left.  Seth is the religion reviews editor at Publishers Weekly. A former intern for the
Words & Music festival and the Faulkner Society's literary journal, The Double Dealer, he was raised in New Orleans, attended the University of Chicago, and received an MFA in creative writing from Columbia. University. 
2:30 p. m — Queen Anne Parlor Intermission
Reza Aslan will sign in the Book Mart
2:45 p. m. _ Bonnet Carre Room
MANUSCRIPT CRITIQUES CONTINUE
Concurrent Programming
2:45 p. m. — Orleans Room
PUBLISHING
The Role of the University Press in Contemporary Publishing Increasingly, university presses are becoming an important avenue for authors seeking publication. We are delighted to have Texas Review Press represented at Words & Music this year. The session will be introduced by editor and author Johnnie Bernhard, whose debut novel, A Good Girl, has just been published by Texas Review Press. Featured will be Kim Davis, managing director of the press; Sarah Cortez, poet and poetry editor for the press; and Jack Bedell, who has just been selected Poet Laureate of Louisiana and whose work has been published by Texas Review Press. Texas Review Press specializes in poetry chapbooks, fiction, and nonfiction prose.  A member of the Texas A&M University Press Consortium, TRP publishes between 18 and 24 titles per year, including the winners of four international competitions and an annual Southern poetry anthology. Note: authors will sign with poets after the Muse on the Mississippi.
3:30  p. m. —Orleans Room
THE MUSE ON THE MISSISSIPPI
New work by poets participating in Words & Music will be performed.
Participating poets will include Carolyn Hembree, who judged the Faulkner Society's 2017 poetry competition and her winner, Stacey Balkun, and runner-up, Chad Foret; Louisiana's new Poet Laureate, Jack Bedell; Poet and Texas Review Press Poetry Editor Sarah Cortez; literary editor Libby Burton of Henry Holt and author of the new book of poetry, Soft Volcano, due out in March; William Lavender, critically acclaimed poet and founder of the boutique press Lavender Ink; New Orleans author Benjamin Morris, whose newly released book is Ecotone. Joining them will be Faulkner
Society intern and student in Tulane's Creative Writing Program, Chandler Polakov.
5:15 p. m.
Intermission
Authors will sign in the Book Mart, Queen Anne Parlor
PAN AMERICAN CONNECTIONS
Tropicalia: How a Dirty War by a Brutal Dictatorship in Brazil Against its Own People Inspired a Counter Cultural Revolution that Produced some of the Best Literature and Music of the 20th Century.

The sesssion will be introduced by Daniel Castro, one of the Faulkner Society's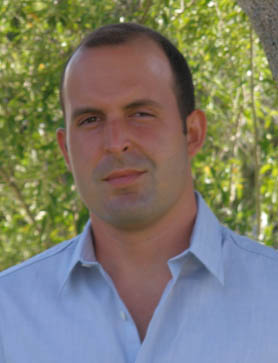 literary discoveries, who won two gold medals in the Society's competion, one for novella and one for novel. Daniel's heritage is Cuban and El Salvadoran and who is well versed in the dirty war of El Salvador. The session will star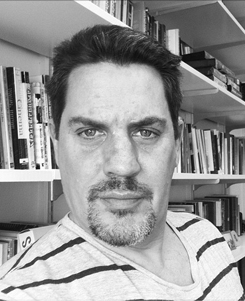 Christopher Dunn, Ph.D, an expert in the language and culture of Brazil, who will explore the cultural explosion that occurred in defiance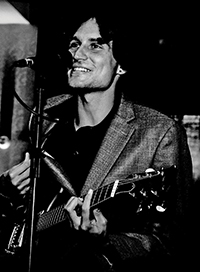 of government brutality, murder, and attempts to quash freedom, a revolution that produced such literary greats as Clarice Lispector and a special musical movement associated especially with Bahia.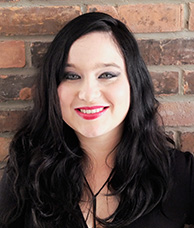 Joining Chris will be members of the Brazilian band Fruta Brutal, led by Martin Better, musician and singer, and also featuring Amy Medvick,  a Canadian performer, songwriter, and scholar of Brazilian popular music, who plays flute and sings back-up and occasional lead vocals in Fruta Brutal and is pursuing graduate studies in the culture of Brazil at Tulane. Free Event
The group will play illustrative pieces during the session and continue playing for the cocktail hour of Faulkner for All!
6:30  p. m.
Intermission
7:00 p. m. — Royal Suites, Ground Floor, Hotel Monteleone
FAULKNER FOR ALL
The black-tie annual meeting of the Pirate's Alley Faulkner Society. Cocktails & Presentation of 2017 Gold Medal winners of the William Faulkner – William Wisdom Creative Writing Competition. Music during cocktails will be by Fruta Brutal, our Pan American Connections offering for 2017. A gold medal winner in non-fiction, Alex Sheshunoff, will present the competition judges, who will in reteturn present their winners. Competition judges Katherine Fausset, Walter Isaacson, Stewart O'Nan, Tim Gautreaux, Christine Pride, Franz Wisner, Carolyn Hembree, and George Bishop, will present their winners; Pulitzer prize winner Robert Olen Butler will present the 2017 ALIHOT (A Legend in His/Her Own Time) Award winners.
8:30 p.m. —Queen Anne Ballroom Dinner, Entertainment, Music, Dancing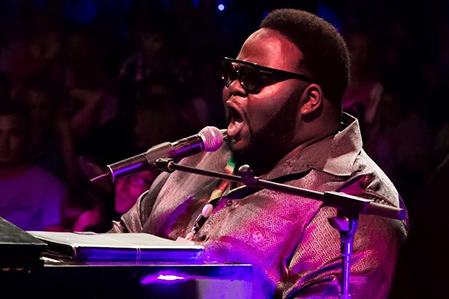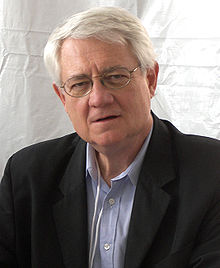 Humorist Roy Blount, Jr., whose wit is legendary, will be toastmaster for the event. Other  entertainment for this event will be a tribute to the late, great New Orleans Rock and Roll star, Antoine "Fats" Domino, who passed away recently. One of the truly remarkable things about New Orleans and its legendary inspiration for the musical arts is that the incredibly talented generations of musical artists keep on rolling. When a New Orleans musical icon passes, a new talent is emerging, thanks to great music programs in the City, such as that offered by New Orleans Center for Creative Arts. We are proud to present to our 2017 Words & Music audience, a remarkably talented young artist who can sing and play anything and brings live audiences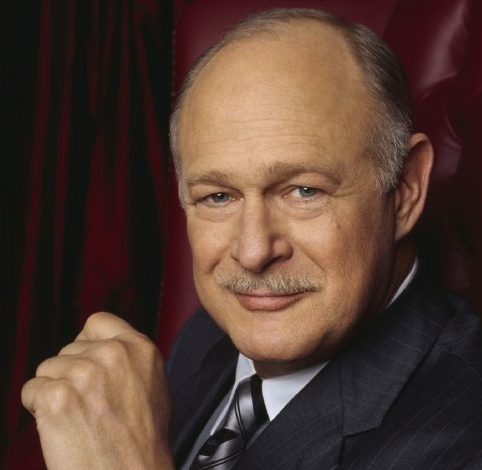 to their feet. He is Professor Craig Adams, who teaches music at the New Orleans Maritime University, has his own band, and plays and sings regularly with the famous Zulu Social and Pleasure Club choral group. He will do 15 -minute tribute to "Fats" at the beginning of the program and the play at the end for dancing.  The highlight of the evening will be a performance by the celebrated film and television actor Gerald McRaney, who will perform a piece from his starring role in the new film adaptation of William Faulkner's first novel, Soldiers' Pay, written while he was living on Pirate's Alley in 1925.  Film producers Michie Gleason and film colleagues Blue André and Edward Wilson, will be accompanying him to the event. Soldiers' Pay was a prophetic novel, the first American novel to deal significantly with the trauma of war and collateral damage, including post traumatic stress syndrome. Mr. McRaney will play a central figure in the story, "The Reverend." "Mac" is a long time Faulkner fan and was among the earliest supporters of the Faulkner Society and Words & Music. At one memorable Society event, he did a reading with his wife, the incomparable Delta Burke.
Sunday, December 10
8:00 a. m. — Hotel Monteleone, East Mezzanine
REGISTRATION DESK OPENS
Registered guests may pick up their passes and/or tickets and a program. Others may  purchase tickets for Sunday events of the festival. The Registration Desk will close at Noon.
8:00 a. m. — Queen Anne Ballroom
CAFÉ AU LAIT AND CROISSANTS Continental breakfast is served for registered guests. Complimentary coffee, tea, fruit, croissants, and other breakfast breads are available for registered guests.
8:30 a. m. — Orleans Room
FINAL MANUSCRIPT CRITIQUE CONSULTATION SESSIONS
Writers with appointments with editors and agents will meet them in the Orleans Room, unless their assigned agents and editors have directed them to meet elsewhere.
8:30: a. m. —Queen Anne Parlor, Adjacent to Ballroom
WORDS & MUSIC BOOK MART REOPENS
Faulkner House Books, an independent book store and underwriter of the Pirate's Alley Faulkner Society is owned by Joseph J. DeSalvo, Jr., Co-Founder of the Faulkner Society. Faulkner House Book is operating the festival book mart once again. The festival book store will close at noon, so purchase books for luncheon signing in advance and bring to luncheon.  Books of participating authors will be available at Faulkner House Books, 624 Pirate's Alley at the Farewell Party. 
8:30 a. m. —Queen Anne Ballroom
ANNOUNCEMENTS
Remarks about the format of the day and announcements by Rosemary James, Co-Founder, Pirate's Alley Faulkner Society and Words & Music. There will be an opportunity for questions about the festival.
8:45 a.m. — Queen Anne Ballroom
MASTER CLASS The Art of the Memoir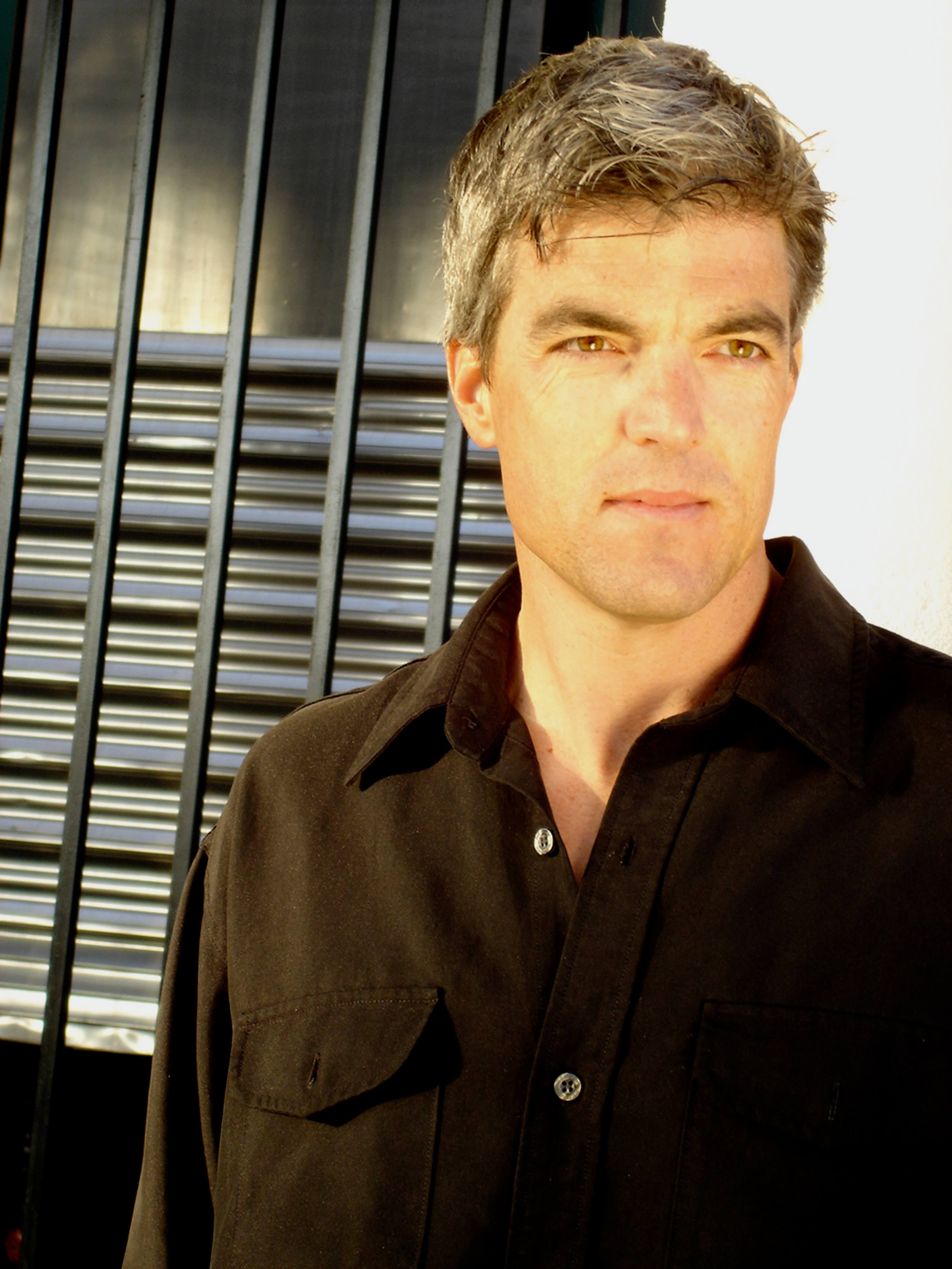 Franz Wisner, author of the bestselling memoir Honeymoon With My Brother;  Rosemary Daniell,


non-fiction author of essays and memoirs, such as the classic Sleeping with Soldiers, and creator of the Zona Rosa writing program; and Alex Sheshunoff, author of Beginner's Guide to Paradise, will discuss the elements necessary to create an enjoyable, publishable memoir, giving away their own tricks of the trade, including how to find a concept which elevates the routine to the memorable. All three are working on new books of their own right now. They will introduced by literary agent Katharine Sands, who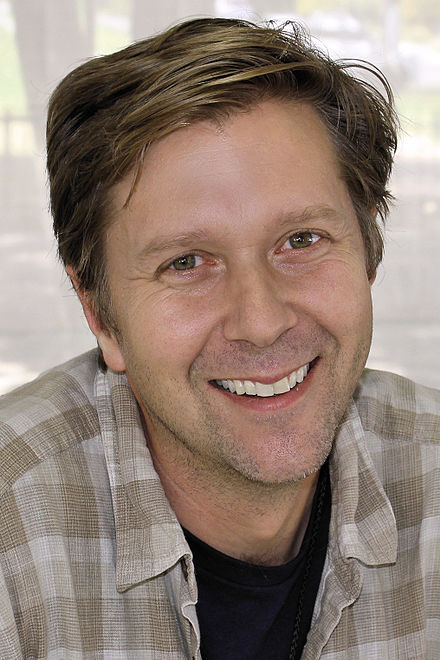 represents both non-fiction and fiction clients.
9:45 a. m. — Queen Anne Parlor
Intermission Authors will sign in the book mart.

LITERATURE BY WRITERS BORN IN THE SOUTH
This series will be introduced by Faulkner Society Co-founder Rosemary James
10 a. m. —Queen Anne Ballroom
There's the Romantic side of it.
Joyce Blaylock, author of Adelicia, a fictional saga based on one woman's determination to survive the Civil War with her inheritance intact, will discuss the historic southern fascination with literature filled with romantic characters, heroic deeds, and chivalry. She will be joined by literary editor Sylvan Creekmore.
10:30 a. m.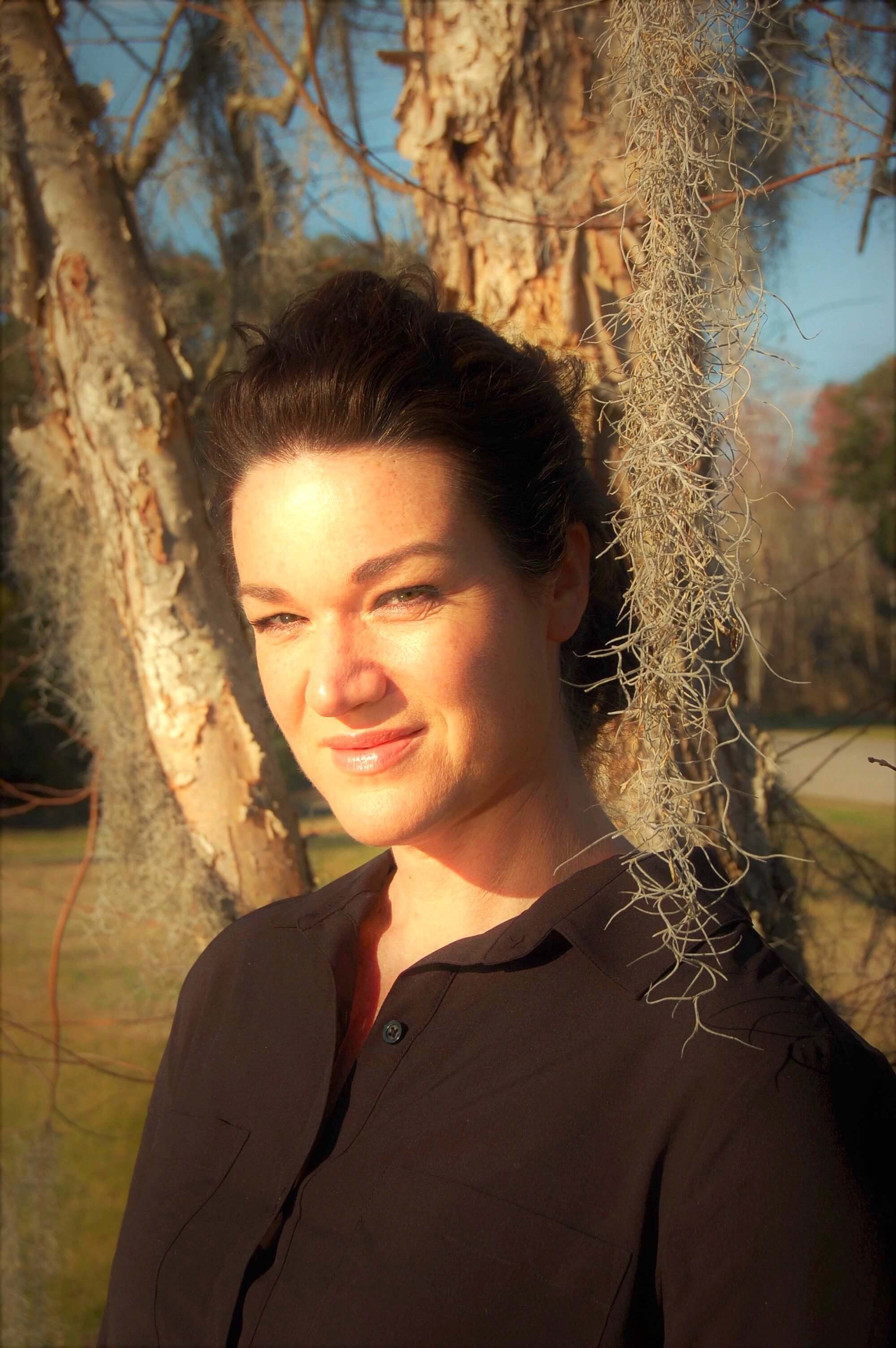 And then there's the dark side of it: Southern Gothic
Writers born in the South seem to have a special affinity for casting the light of literature on the dark underbelly of  society and the result is a creative outpouring ranging from vivid portraits of strangelings to laugh-out-loud funereal humor to Snopes-like meaness bred of ignorance and fascination with people who can only be described as damaged goods, like Faulkner's "Popeye" in Sanctuary or most of Flannery O'Conner's characters. Literary agent Jeff Kleinman, who will lead this panel, has an afffinity for it, and so does J.C. Sasser, whose debut novel, Gradle Bird, revolves around a mentally defective man ostracized by the community of a backwoods Georgia town.
11:00 a. m.
The Aesthetics of  Literature: Getting the Geography Right
William Faulkner was so obsessed with the importance of setting the scene properly for his readers, that he created an entire county, Yoknatawpha, out of his imagination, loosely related to his own home county in Mississippi but still a place of the imagination. Faulkner went so far as to draw maps of the settings for his stories and novels. Not just Faulkner, but most writers born in the South, generally seem to be more in tune with and in love with their environments and their work reflects this in their careful attention to the landscapes, to the geography.  While other authors may not become cartographers, creating actualmaps , they have other ways of working out the scenery and their ability to set the scene and then populate it with the right characters is the basis for the reader appeal.  Regardless of where the writer is from, it is important to remember that no fiction with a flawed setting is ever successful.
Featured speakers will be Tim Gautreaux, whose new book is Signals: New and Collected Stories, and Brenda McClain, whose novel, One Good Mother Bone, was published last year. The work of both writers is character driven but in their work the setting is part and parcel of what makes their stories work.
11:30 a. m.
Intermission
Authors will sign in the Book Mart
Noon — Queen Anne Ballroom
HOW TO READ FAULKNER AND LOVE IT!
This year's examination of Faulkner's work will zero in on how war and its collateral damage inspired some of Faulkner's master works.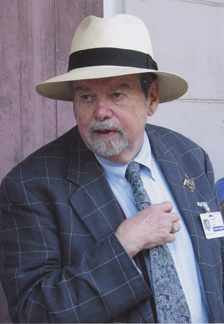 The event will be introduced by
non-fiction author Roy Blount, Jr., who is expert in all things southern, and will feature W. Kenneth Holditch, Faulkner scholar and co-founder of the Faulkner Society and Tennessee Williams Festival, who taught Southern literature for many years at the University of New Orleans.
The focus book this year is Flags in the Dust, a book important to readers delving into Faulkner for the first time as it sets up families and characters who will appear in much of Faulkner's work.
Flags in the Dust deals with the impact of war on a family.  is also a co-founder of the Tennessee Williams Festival.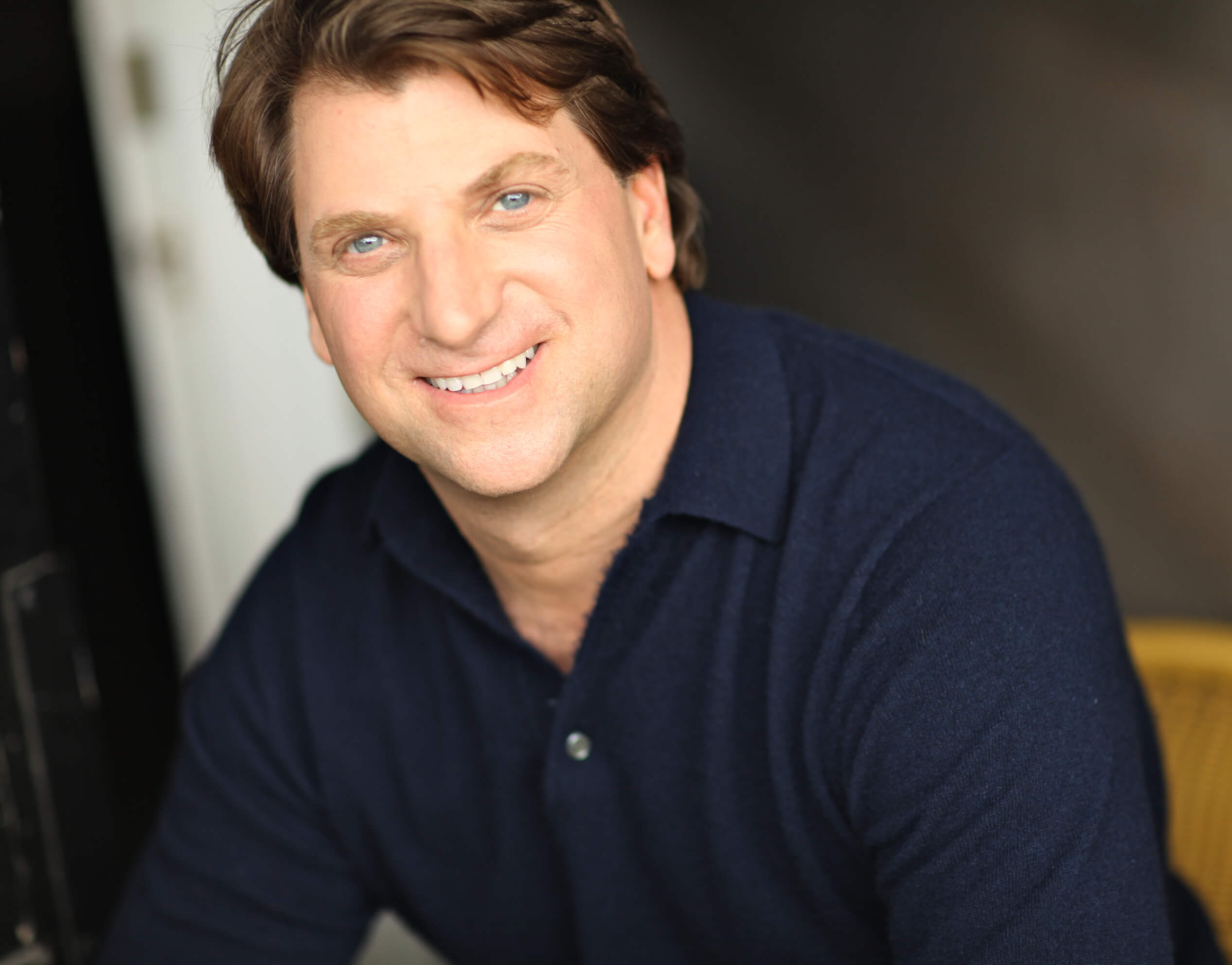 The session will conclude with a performance reading from Flags in the Dust by a group of New Orleans actors led by Michael Arata.
2:30 p.m – 4:30 p. m.
Faulkner House, 624 Pirate's Alley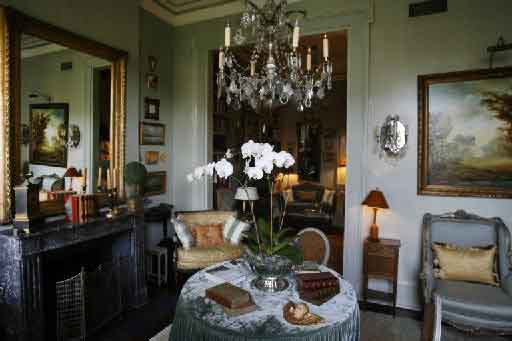 FAREWELL PARTY
Dessert and Champagne with Mr. Faulkner's ghost!