Take a look at the fascinating authors and artists joining the faculty of Words & Music, 2015!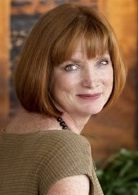 Mary R. Arno is an award-winning author and journalist who has worked at newspapers across the southern United States, from Los Angeles to New Orleans. As a reporter and editor, she covered everything from murders and refinery explosions on the police beat to small-town politics to national political conventions and campaigns. At the Los Angeles Times, she was part of teams awarded Pulitzer Prizes for covering the L.A. riots in 1992 and the Northridge earthquake in 1994. A native of New Orleans, she lives on a farm in Upstate New York with her husband and the youngest three of her four children. Thanksgiving is based on "A Fork in the Road," the Faulkner Gold Medal winner for short story in 2006. The story has since been adapted to a novel, which releases this Thanksgiving, with a limited early release specifically in celebration of the 25th anniversary of Words & Music! Learn more about Mary and Thanksgiving at MaryArno.com.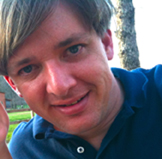 Tad Bartlett's writing has appeared or is forthcoming in print or online at the Oxford American, The Carolina Quarterly, Chautauqua Literary Journal, Euphony Journal, The Writing Disorder, The Rappahannock Review, Bird's Thumb, The Subtopian, and Double Dealer, among others. Tad's work has placed many times in the Faulkner-Wisdom Competition, across many genres; this year, his work was on the Short List for the novella category and, with his collaborator J.Ed. Marston, on the Short List in the novel category. He earned an MFA in fiction at the Creative Writing Workshop at the University of New Orleans; and is a graduate of Spring Hill College in Mobile, AL, and Tulane University Law School. He is a founding member of the Peauxdunque Writers Alliance.
Zach Bartlett has performed humor on stage in New Orleans and up the East Coast, co-written two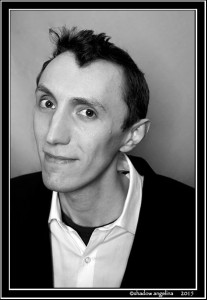 Fringe Festival plays, and has short stories published by or forthcoming from Mad Scientist Journal, Wildside Press, and Sapiosexual Publications. He regularly writes and performs with Esoterotica in New Orleans. You can find more of his work online at http://zachbistall.wordpress.com
Zach is invited to read at the 2015 annual meeting of
the Words & Music Writers Alliance.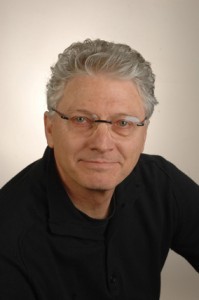 John Biguenet is the author, most recently, of The Rising Water Trilogy: Plays and Silence. Other books include The Torturer's Apprentice: Stories and Oyster, a novel; his most recent plays are Night Train and Broomstick. The winner of an O. Henry Award for short fiction and various theater awards, he is a past president of the American Literary Translators Association. His poetry, fiction, and essays have appeared in such journals as The Atlantic, Esquire, Granta, The New Republic, Playboy, and Tin House. A guest columnist for The New York Times, he is the Robert Hunter Distinguished University Professor at Loyola University in New Orleans.
Read More…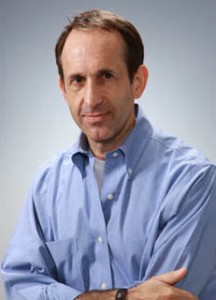 George Bishop, Jr., holds a BA from Loyola University in New Orleans, an MFA from the University of North Carolina in Wilmington, and an MA from the School for International Training in Vermont. He has lived and taught in Slovakia, Turkey, Indonesia, Azerbaijan, Kyrgyzstan, India, and Japan. His first novel, Letter to My Daughter, was published by Ballantine Books in 2010; his second, The Night of the Comet, came out in 2013, also with Ballantine. The Night of the Comet has received widespread praise, with glowing reviews in People, The New York Post, Kirkus Reviews, Shelf Awareness, and Publishers Weekly, among others. It was a featured selection in Reuters "Book Talk" column, and was chosen as the September book of the month for National Public Radio's "The Radio Reader."
Kirkus Reviews named it one of the "Best Books of 2013."  Read more…  and more…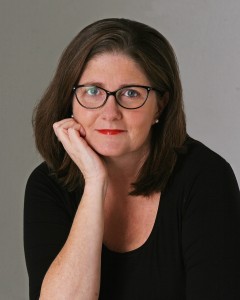 Robin Black won the 2005 Faulkner/Wisdom Competition for her short story The History of the World, which appears in her story collection If I loved you, I would tell you this. That book, published in six countries, was a finalist for the Frank O'Connor Short Story Competition, an O. Magazine Summer Reading Pick, and on numerous Best Books of 2010 lists. Her recent novel Life Drawing (out in paperback, April 2015) was on the NPR Best Books of 2014 list, and on recommended reading lists from Redbook, People Magazine, Vogue, the BBC and The Huffington Post – among many others. Of Life Drawing, Claire Messud wrote in The Guardian: "Black is a writer of great wisdom and illuminates, without undue emphasis, the flickering complexities of individual histories."
The San Francisco Chronicle called the book "a novel of consequence, and
a stunning one." Read more…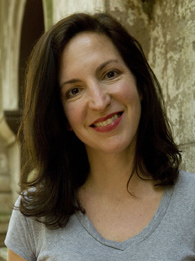 Elise Blackwell, originally from South Louisiana, is the author of the new novel set in New Orleans, The Lower Quarter, and of four previous novels: Hunger, an exploration of love and betrayal, as well as for some richly sensual evocations of the pleasures of eating; The Unnatural History of Cypress Parish, set in southern Louisiana in the weeks preceding the great flood of 1927, depicts a way of life about to be forever changed; Grub, an hilarious retelling of George Gissing's satirical masterpiece New Grub Street which takes a biting look at the contemporary literary marketplace; and An Unfinished Score, a work of literary art, which revolves around classical music and performing artists. Her books have been selected for numerous "best of the year" lists, including The Los Angeles Times, Sydney Morning Herald, and Kirkus. She is director of the MFA program at the University of South Carolina. For more on Elise, Click Here.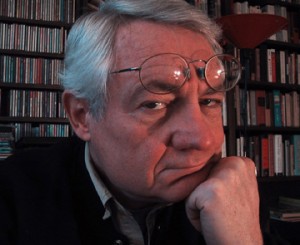 Roy Blount Jr. is the author of 23 books, about a wide range of things, from the first woman president of the United States to what barnyard animals are thinking.  The most recent, Alphabetter Juice (Farrar, Straus) is a sequel to his popular dictionary Aphabet Juice, now out in paperback and also available as an audiobook. Often called the Mark Twain of our time, Blount has written about Twain: the Foreword and Afterword to Twain's A Murder, a Mystery, and a Marriage, a previously unpublished story found and published recently. He also wrote the Introduction to the Modern Library's Mark Twain's Library of Humor. He hails from Decatur, GA and in 2010 he received the Thomas Wolfe Award from the University of North Carolina. Roy received the Faulkner Society's ALIHOT (A Legend in His Own Time) Award for Literature.  Read more…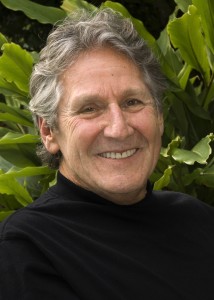 Darrell Bourque, former Poet Laureate of Louisiana, is the recipient of the 2014 Louisiana Writer Award given annually to recognize outstanding contributions to Louisiana's literary and intellectual life. Bourque is the 15th recipient of the annual award given by Louisiana Center for the Book in the State Library of Louisiana for contributions exemplified by a writer's body of work. He also received the Faulkner Society's 2014 ALIHOT (A Legend In His/Her Own Time) for Poetry.  Read more…
Brian Boyles is the author of New Orleans Boom and Blackout: One Hundred Days in America's Coolest Hot Spot, and a 2015 "One Book, One New Orleans" honoree. "While many books are looking back at the past ten years, New Orleans Boom and Blackout looks forward," says OBONO project leader Dr. Megan Holt. "It asks us to think about how we as New Orleanians see ourselves and how we want the world to see our city. It raises questions about whose voices are included when telling the story of New Orleans and encourages us to think critically about whose voices may be left out. These issues are crucial to understanding New Orleans a decade after the storm." Read more…
Kerry Cahill studied at the British American Drama Academy, Queen's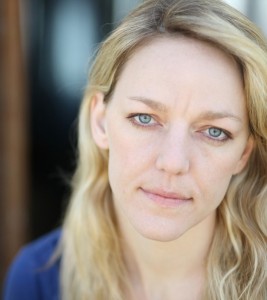 University in Belfast, Loyola University New Orleans, and Second City Chicago. In New Orleans Kerry has been seen in Story Circle, Zombietown, Orange Flower Water, and Lysistrata. She pursues film and TV and appeared in Paul Walker's film Hours and was seen as Detective Kate Cafferty talking to kittens in Common Law. Kerry performed the role of Marie Guidry in the Southern Rep production of John Biguenet's Mold, part of the playwright's post-Katrina trilogy. At Words & Music, 2015, she will appear as the central character, a witch, in John Biguenet's most recent play, Broomstick.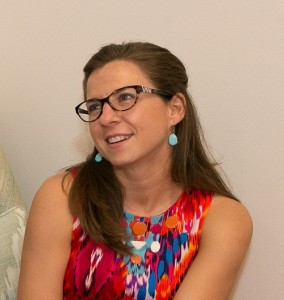 Emily Capdeville, winner of the Faulkner Society's 2015  Gold Medal for Best Novel in Progress,  is an MFA candidate at the University of New Orleans. She has studied how race and gender affect mortality rates among African-Americans in Louisiana, linguistic and ethnic struggles among North African immigrants in France and language choice among creative writers in West Africa. The latter topic was the focus of her thesis that she completed to receive her Master of Arts in International Studies from the University of Oregon. She has worked as a GED teacher, study abroad advisor, and management consultant, in addition to being a freelance copyeditor and writer in New Orleans, LA.​  Emily will be among presenters at the 2015 annual meeting of the Words & Music Writers Allianc.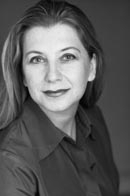 Lori Marie Carlson was born in Jamestown, New York. She went to college at Indiana University, earning a MA in Hispanic Literature. She has taught at several universities, including currently at Duke. Carlson has written several books for children and young adults, including Cool Salsa and Sol a Sol. The Sunday Tertulia was her first novel for adults. She is the widow of the late Pulitzer Prize winner Oscar Hijuelos, who had just completed a new novel more than a decade in the making, Twain & Stanley Enter Paradise, when he died playing tennis in 2013. That novel is being released concurrent with Words & Music, 2015, and Lori will be presenting and signing on Oscar's behalf at the Saturday, October 31st session of Literature & Lunch. The event, Channeling Oscar Hijuelos, will be a tribute to this wonderful writer, who was a terrific friend to the Faulkner Society and Words & Music. When Oscar died, Lori's own new novel, A Stitch in Air—which focuses on a group of 16th Century lace-making nuns—was just being released. In her grief, she did not pursue promoting her work. We are pleased that Lori will be presenting her own book at a special event on All Saints Day, Sunday, November 1, at the historic Ursuline Convent complex.  For more on Lori, Oscar, and their books, Read on…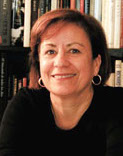 Hortensia Calvo has been the Doris Stone Director of the Latin American Library at Tulane since 2003. She holds a Licenciatura in Philosophy from the Universidad de Los Andes in Bogotá, Colombia, an MA in Spanish and Spanish American literature from the University of Illinois at Urbana-Champaign and a PhD in Spanish from Yale University. She also is the co-author of the book, Cartas de Lysi: La Mecenas de Sor Juana en Correspondencia Inédita (Madrid: Vervuert-Iberoamericana, 2015). Before coming to Tulane she taught literature at Princeton University and served as Librarian for Latin America and Iberia at Duke University, where she also taught in the Romance Studies Department.  Read More…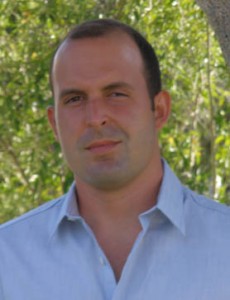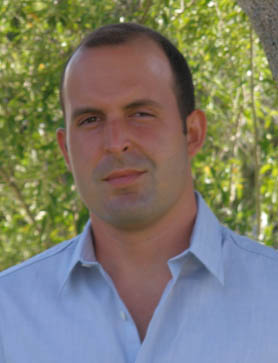 Daniel Castro, winner of the Faulkner Society's 2015 Gold Medal for Best Novel, was born and raised in New Orleans and is a graduate of New Orleans Center for Creative Arts, Riverfront, and the Iowa Writers' Workshop, and his work has appeared in the Miami Herald, the Tampa Review, and The Double Dealer.  The Pirate's Alley Faulkner Society awarded him its Gold Medal for Best Novella in 2012 for his manuscript Inspection, selected by fiction writer, Moira Crone, and shortly thereafter he was awarded the highly prestigious  CINTAS fellowship in literature, which carries a $10,000.0 prize. Since then, Castro, who was encouraged by the Society and others to expand his novella to novel length, has been doing just that. Daniel took his prize monies and went to Hungary, where it is very inexpensive to live, and spent a year there finishing the novel. He entered his novel draft to the 2015 William Faulkner – William Wisdom Creative Competition and was selected by author Elise Blackwell to receive the 2015 Gold Medal for Best Novel, now titled, The Colonel's Son.  He will participate as a faculty member in 2015, interviewing Tea Obreht and Moira Crone on stage. Read more…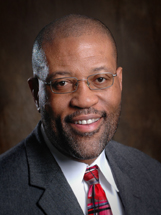 Hal Clark's novel, Marrero Action, was a finalist in the 2007 Faulkner Prizes Competition, and he has also been a finalist with other work. He adapted Marrero Action into a stage play which ran for a month in 2009 at the Anthony Bean Theater in New Orleans and also enjoyed a second successful run recently. His latest play, Fishers of Men, played to sell out audiences in 2012, was a Words & Music presentation at Le Petit Theatre du Vieux Carre in 2013 and currently is enjoying a successful revival.  His talk show, WYLD-FM's Sunday Journal with Hal Clark, won the award for Best Radio Talk Show at the 2009, 2010, and 2011 Press Club of New Orleans Excellence in Journalism Awards Galas. Read more…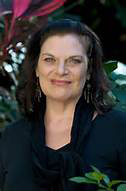 Moira Crone, one of the founders and former Direct of LSU's MFA progrm, has published three novels and three books of stories, including What Gets Into Us. Her work appears in Oxford American, Triquarterly, Habitus, and New Orleans Review. Winner of the Faulkner Society's gold medals for both Novella and Short Story, her stories have been selected for New Stories From The South five times. Her new novel, The Ice Garden, was expanded from a novella by the same name which won the Faulkner Society prize.  It was a Fall 2014 release from Carolina Wren Press. Read more…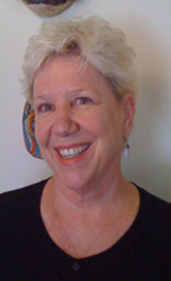 Nancy Dixon is an English professor at Dillard University in New Orleans and has been studying, teaching, and writing about Louisiana literature for over twenty years. Her first book, Fortune and Misery: Sallie Rhett Roman of New Orleans (LSU Press, 1999), won the LEH Humanities Book of the Year award, 2000. Read more…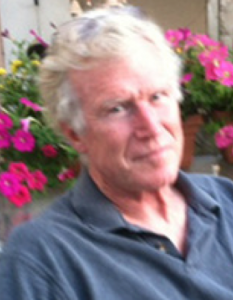 Tony Dunbar started writing at quite a young age. When he was 12, growing up in Atlanta, he told people that he was going to be a writer, but it took him until the age of 19 to publish his first book, Our Land Too, based on his civil rights experiences in the Mississippi delta. He has lived in New Orleans for a long, long time, and in addition to writing mysteries and more serious fare he attended Tulane Law School and continues an active practice involving, he says, "money." The most recent and eighth in in his Tubby Dubonnet series, Night Watchman, was released in June.
Read more…

Lucy Ferriss is the author of ten books, mostly fiction. Her new novel, A Sister to Honor, has been chosen as a 2015 Great Group Read by the National Booksellers Association; her 2012 novel The Lost Daughter was a Book–of-the-Month pick. Her work in fiction and memoir has won national awards from the Peter Taylor Prize, the Mid-List First Series, the Faulkner – Wisdom Creative Writing Competition, and the National Endowment for the Arts. Her workhas been translated into five languages. Short fiction and essays have appeared most recently in The New York Times, Missouri Review, The American Scholar, Michigan Quarterly Review, and Arts & Letters; she is also a weekly contributor to the Chronicle of Higher Education's Lingua Franca column. She received her Ph.D. from Tufts University and lives in the Berkshires and in Connecticut, where she is Writer-in-Residence at Trinity College.  Read more…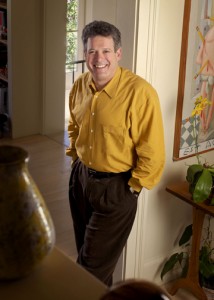 Randy Fertel, Ph.D., author of the new non-fiction book, A Taste for Chaos: The Art of Literary Improvisation, has taught English at the university level at Harvard, Tulane, LeMoyne College, the University of New Orleans, and most recently with the Graduate Faculty of the New School University. He holds a Ph.D. from Harvard, where he received a teaching award bestowed by student vote. His first book was a New Orleans memoir based on his parents, The Gorilla Man and the Empress of Steak, which won widespread acclaim. Read more…
Patty Friedmann, who judged the 2015 Short Story by a High School Student category of the Faulkner – Wisdom Competition, will present her winner at the Society's annual Master Class for Students and Teachers. She is author of the new novel Do Not Open for 50 Years, the final novel about the Cooper family, a trilogy which began with the novel Too Jewish based on her father, a holocaust survivor, the son of practicing Jews who ended up in New Orleans married into an assimilated family. The trilogy continued with The Next Generation.  Her triolgy has been published by the company of mystery writer Julie Smith, booksBnimble, which also has published Patty's young adult novel called Taken Away.  Patty also is the author of six other darkly comic literary novels set in New Orleans: The Exact Image of Mother, Eleanor Rushing, Odds, Secondhand Smoke, Side Effects, and A Little Bit Ruined as well as the humor book Too Smart to Be Rich. Her novels have been chosen as Discover Great New Writers, Original Voices, and Book Sense 76 selections, and her humor book was syndicated by the New York Times. Read more…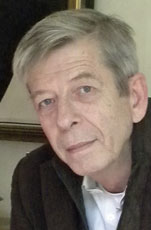 Robert Goolrick says most of his life has been fairly thoroughly explored in his earlier memoir, The End of the World As We Know It.  "I was born in a small university town in Virginia, a town in which, besides teaching, the chief preoccupations were drinking bourbon and telling complex anecdotes, stories about people who lived down the road, stories about ancestors who had died a hundred years before. Goolrick attended Johns Hopkins University in Baltimore, and then lived in Europe for several years. His novel A Reliable Wife was an NYT #1 bestseller. Read more…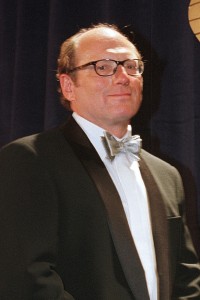 Oscar Hijuelos, the first Latino writer to win the Pulitzer Prize for Fiction (The Mambo Kings Play Songs of Love), died October 12, 2013, of a heart attack, suffered while playing tennis in Manhattan. He had just completed the manuscript for a new novel, Twain and Stanley Enter Paradise. His last visit to New Orleans was for Words & Music in 2012. He was here to receive the Pirate's Alley Faulkner Society's ALIHOT (A Legend In His/Her Own Time) Award for the second time, this time for non-fiction in recognition of his memoir. Although laid low by grief, his wife, Lori Marie Carlson—whose own new novel, A Stitch in Time, had just been published—was determined that the novel would not be lost to the reading public.  She put all thoughts of her own work on the shelf and  shepherded Oscar's book to acquisition.  And it is a Fall, 2015 release. Lori will present the novel at Words & Music, 2015, at a Literature & Lunch session on October 31st. The event, Channeling Oscar Hijuelos, will be a tribute to Oscar, who was a great friend of the Faulkner Society, as is his widow. When Oscar was here in 2012, without getting into the details of the subject matter, he discussed the fact that his next novel was to be a pretty radical departure for a Cuban-American author, who had spent most of his career exploring the lives of Cuban immigrants displaced in the United States. Although—unlike other Cuban-American writers—he resisted being aligned with any political stance on the Castro regime in Cuba, in all of his other novels he came grips with the issues of displacement, using, however, a purely American approach and phrasing . Read more…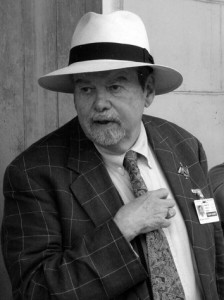 W. Kenneth Holditch is a Research Professor Emeritus from the University of New Orleans, where he taught for 32 years. He is the founding editor of The Tennessee Williams Journal and has published numerous short stories, poems, periodical articles, and critical essays on William Faulkner, Tennessee Williams, Lillian Hellman, Walker Percy, Richard Ford, Anne Rice, and many others. Holditch was a founder of the Tennessee Williams Festival in New Orleans, Tennessee Williams Festival in Clarksdale, MS, the Pirate's Alley Faulkner Society, and the Words and Music Festival. Read more…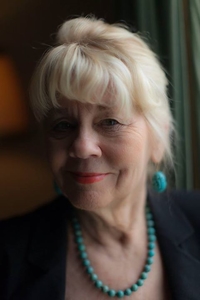 Rosemary James has had a dual career in communications and interior design. As a journalist, she started her career as a high school student writing features for the Pulitzer Prize winning weekly, the Myrtle Beach Sun, and then for The Charleston News & Courier Evening Post in her hometown. Her career in New Orleans began in 1964 with the States-Item, where she covered the maritime and oil and gas industries, the courts, and the District Attorney's office. She is co-founder of the Pirate's Alley Faulkner Society and the creator of Words & Music: a Literary Feast in New Orleans. Read more…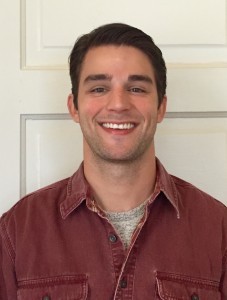 Alex Johnson, who grew up on a cattle farm near Royston, GA, studied History and International Affairs in Athens at the University of Georgia, where he graduated magna cum laude with degrees in History and International Affairs. From 2009 to 2013, he worked on legislative and economic policy in the U.S. House of Representatives for U.S. Rep. Jim Marshall and then for two U.S. Senate Committees chaired by Sen. Mary Landrieu. During his tenure with Senator Landrieu he worked on the economic recovery and claims process following the Deepwater Horizon Oil Spill as liaison to the Gulf Coast Claims Facility, administered by Ken Feinberg. Currently, Alex is a student defense attorney for the Tulane Criminal Litigation Clinic. As a law student Alex also has worked for an international trade firm in Brussels, Belgium, the Jefferson Parish District Attorney's Office, and the U.S. Attorney's Office, Eastern District of Louisiana. He writes book reviews for www.FaulknerHouseBooks.com and the bookstore's Facebook page and blog. He has been published in various newspapers, magazines, and academic journals. One of his fictional short stories was a Finalist, and another a Semi-Finalist, in the 2015 William Faulkner-William Wisdom Competition. He lives in New Orleans with his wife, Caroline, a New Orleans native. Alex will be presenting at the annual meeting of the Words & Music Alliance.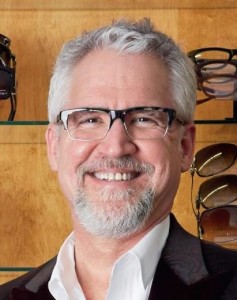 Bruce T. Jones, author of the Lost Reflection series, is an optician by day, author by night. Bruce has always had a fascination, all the way back to Bela Lugosi days with classic horror. "It wasn't until I stumbled across the legend of the Casket Girls of the Old Ursuline Convent in New Orleans, that I was moved enough to actually write my musings. Never believing I would become a writer, the story resided on my laptop for almost nine years. Things have changed." Bruce is a master optician and owns a small optical boutique, Studio Optix, in Virginia Beach. Before that, he was a ship fitter at Norfolk Shipbuilding and Dry Dock. "Not really the classical foundation of a writer, but stranger things have happened." Read more…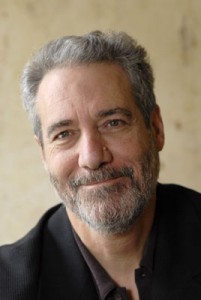 Rodger Kamenetz , bestselling poet, essayist, non-fiction author, teacher, and popular lecturer, long associated with Words & Music and the Faulkner Society, is author of several bestselling books of  poetry including his most recent, To Die Next to You. For the last several years, Rodger has been deeply involved in research and analysis of what our dreams mean, research which produced the compelling book, The History of Last Night's Dream: Discovering the Hidden Path to the Soul. Read more…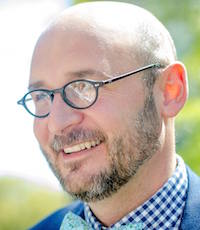 Harrison Scott Key is the author of the memoir The World's Largest Man (HarperCollins), a true story about what it's like to be related to insane people from Mississippi, including the surprise revelation, on the last page, that he is also insane and the book is a hallucination. Or is it? (SPOILER ALERT: It isn't! Or is it? Harrison is checking with his fact-checker to confirm what "truth" is and isn't.) Harrison's humor and nonfiction have appeared in The Best American Travel Writing, Oxford American, Outside, The New York Times, McSweeney's Internet Tendency, Salon, Reader's Digest, Image, and Creative Nonfiction. Read more…

Bill Loehfelm is the author of five novels, most recently, Doing the Devil's Work, the third in his addictive Maureen Coughlin series, preceded by The Devil in Her Way and The Devil She Knows, all from Sarah Crichton Books, FSG.   His first two novels are, Fresh Kills, winner of the 2008 Amazon Breakthrough Novel Award, and Bloodroot.  Loehfelm's work about post-Katrina New Orleans has also appeared in the NOLAfugees Press anthologies Year Zero, Life in the Wake, and Soul is Bulletproof. His work also has appeared in Akashic's Staten Island Noir, and in the anthology Books to Die For. Read more…
Bret Lott is the bestselling author of 14 books , most recently the nonfiction collection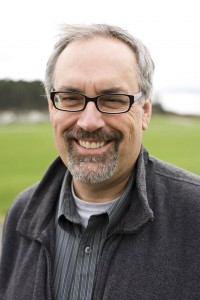 Letters and Life: On Being a Writer, On Being a Christian (Crossway 2013) and the novel Dead Low Tide (Random House 2012). Other books include the story collection The Difference Between Women and Men, the nonfiction book Before We Get Started: A Practical Memoir of the Writer's Life, and the novels Jewel, an Oprah Book Club pick, and A Song I Knew by Heart. His work has appeared in, among other places, The Yale Review, The New York Times, The Georgia Review and in dozens of anthologies and textbooks. From 1986 to 2004 he was writer-in-residence and professor of English at The College of Charleston, leaving to take the position of editor and director of the journal The Southern Review at Louisiana State University. In 2007 he returned to The College of Charleston and the job he most loves: teaching. His honors include being named Fulbright Senior American Scholar and writer-in-residence to Bar-Ilan University in Tel Aviv, speaking on Flannery O'Connor at The White House, and having served as a member of the National Council on the Arts from 2006 to 2012. Currently, he is nonfiction editor of the journal Crazyhorse. Read More…
Mary Helen Lagasse is a classically trained artist and a prize-winning fiction and non-fiction writer. Ms. Lagasse, who has been a member of the Faulkner Society's Advisory Council, has appeared as a presenter at Words & Music and other Society events. Her first novel, The Fifth Sun, was awarded the IPPY Award for Best Multicultural Fiction 2005, the Premio Atzlan Literary Award, and the Marmol Prize. Her new novel, Navel of the Moon, is set in the historic Irish Channel of New Orleans. Read more…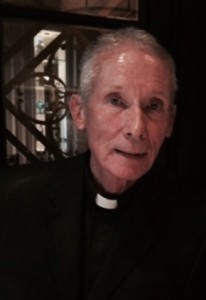 The Rev. William F. Maestri is a Roman Catholic priest of the Archdiocese of New Orleans. Ordained in 1977, the vast majority of his priestly ministry has been, and remains, in the fields of education and media communication. Last year, Father Maestri led a discussion with Gregory Orfalea, author of Journey to the Sun,  the  biography the Franciscan Monk who was largely responsible for the founding of California, Blessed Junipera Serra. The discussion proved prophetic. On his recent trip to the United States, Pope Francis canonized this interesting man and he is now St. Junipera Serra. This year, Father Maestri will introduce a discussion about the 17th Century Latin American nun, Sor Juana Inez de la Cruz, who became one of the world's leading poets of her time. Unlike Serra, Sor Juana is not in line for canonization but hundreds of women for generations have revered Sor Juana for her activism on behalf of women. Father Maestri's teaching experience includes various faculty positions in elementary, secondary, university, and professional schools. Within the Archdiocese of New Orleans, Father Maestri has served as Superintendent of Catholic Schools as well as Director of Communications. He served in both of these roles in the aftermath of Hurricane Katrina and during the immediate rebuilding of the Archdiocese of New Orleans. He is author of The Archdiocese of New Orleans and Hurricane Katrina: A Story of Hope in a Time of Destruction, published five years after the devastating storm. Read more…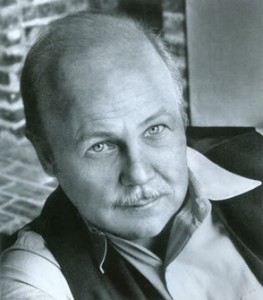 Michael Malone is the author of ten novels, including his classic book of southern humor, Handling Sin; a collection of short stories, and two works of nonfiction. Educated at Carolina and at Harvard, he is a professor in Theater Studies at Duke University. Among his prizes are the Edgar, the O. Henry, the Writers Guild Award, and the Emmy. He lives in Hillsborough, NC with his wife. Michael is one of the Faulkner Society's esteemed ALIHOT winners. Read more…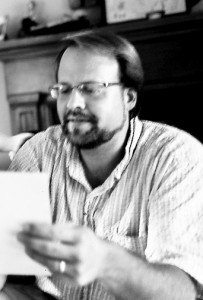 J.Ed. Marston, born in small town Alabama and a graduate of Spring Hill College in Mobile, currently leads communications for the Chattanooga Area Chamber of Commerce. Marston's novel, Kites All Quite Tall, which was co-authored with Tad Bartlett, made the short-list for the finalist in the William Faulkner – William Wisdom Novel Competition and his poem, The Limit Perfected Fish, was a finalist  in this year's poetry competition. Read more…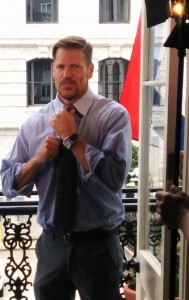 Morgan Molthrop, a New Orleans native, is an entrepreneur, writer and social critic. Molthrop is the leading New Orleans historical "color analyst" and is a frequent lecturer for major corporations. In partnership with Carling Dinkler III, his company provides turnkey guest "experience" solutions for clients visiting New Orleans. He is author of Artist Spaces (UL Press 2014), a book of 100 images of live/work artist studios by renowned photographer Tina Freeman. He also wrote Andrew Jackson's Playbook: 15 Strategies for Success. This was the first book of its kind to be serialized on Facebook. Read more…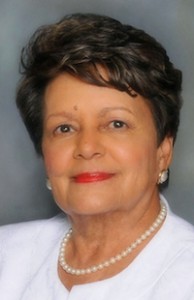 Sybil Morial is author of the dynamic new memoir of explosive social upheaval, Witness to Change: From Jim Crow to Political Empowerment. She grew up in a middle-class, integrated neighborhood in New Orleans during the 1940s and 50s. After graduating from Boston University, where she met fellow student Martin Luther King Jr., Sybil became the first African-American to teach in the Newton, MA public-school system. Upon returning to New Orleans, Sybil participated in some of the first tests for integration, attempting to enroll at both Tulane and Loyola. In 1962, she was the lone plaintiff in a successful challenge to a statute prohibiting public-school teachers from being involved in any organization advocating civil rights. She also formed the Louisiana League of Good Government to help African-American citizens register to vote. After serving in the Louisiana state legislature as the first African American, her husband became the first black member of the City Council and then the first Afro-American mayor of New Orleans in 1978. In 1994, Sybil's oldest son, Marc, who is now President of the National Urban League, also served two terms as mayor. Her book, Witness to Change: From Jim Crow to Political Empowerment is and October, 2015. For more details on Sybil and her work, Read More…

Mi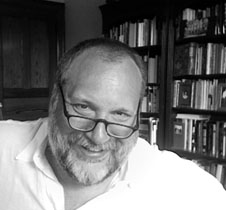 chael Murphy is author of the fun new book Fear Dat New Orleans, part of a guide series which began with is  book for "foodies," Eat Dat New Orleans, has been publishing, editing, writing, and running a literary agency since 1981. His first 13 years in the business were with Random House, where he was a Vice President. Later he ran William Morrow as their Publisher. He established his own literary agency in the Fall of 2007. Recently, he has found a new career in the tourism industry of New Orleans and begun writing and selling himself as a writer. He is a graduate in English literature from Ohio Wesleyan University, Pratt School of Design, and the Publishing Program of New York University. Read more…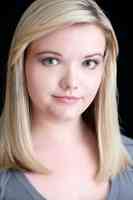 Téa Obreht was born in 1985 in the former Yugoslavia, and spent her childhood in Cyprus and Egypt before eventually immigrating to the United States in 1997. Her writing has been published in The New Yorker, The Atlantic, Harper's, Zoetrope: All-Story, The New York Times, and The Guardian, and has been anthologized in The Best American Short Stories and The Best American Non-Required Reading. Her first novel, The Tiger's Wife, was published by Random House in 2011. She has been named by The New Yorker as one of the 20 best American fiction writers under 40 and included in the National Book Foundation's list of 5 Under 35. Téa Obreht lives in New York. Read More…

James Pagel MS/MD is an Associate Clinical Professor at the University of Colorado and Director of the Sleep Disorders Clinic of Southern Colorado. He is co-author of the diagnostic criteria for Recurrent Nig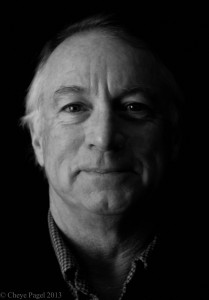 htmares in the diagnostic coding manual – ICD-II. His studies on PTSD include work on the association of PTSD with disaster (Hurricane Iniki), medication, and behavioral approaches to treatment, and the role of nightmares in emotional processing. He has addressed the role of dreams and nightmares in creative processing through an on-going involvement with actors, screenwriters and directors in film programs at Sundance (Utah) and Milagro (New Mexico). His more than 120 publications in the fields of sleep and dream include several recent books: Primary Care Sleep Disorders: A Practical Guide, Humana Press (2007); The Limits of Dream – A Scientific Exploration of the Mind / Brain Interface, Academic Press (2008); and Dreams and Nightmares, Sleep Medicine Review, Elsevier (2010). Dr. Pagel is presenting a paper on nightmares and the arts.
Read More…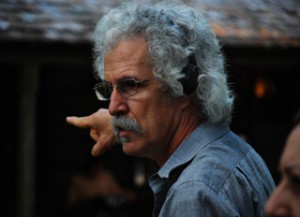 Glen Pitre—born in Cut Off, LA, and Harvard educated—has written for Hollywood studios, broadcast networks, cable, PBS, indie productions, and foreign producers. His screenwriting has been translated into more than 30 languages, and includes dramas, comedy, thrillers, action-adventure, romance, horror, westerns, sit-coms, documentaries, sports films, environmental films, 4D museum experiences, and IMAX. Read more…
Tom Piazza is the author of ten books, including his latest, A Free State, a novel of the Civil War;the post-Katrina novel, City Of Refuge, which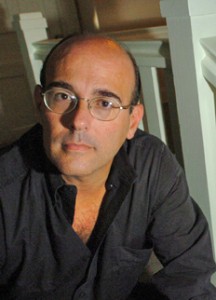 won the 2008 Willie Morris Award for Southern Fiction; and the post-Katrina classic memoir Why New Orleans Matters. His other books include the Faulkner Society Award-winning novel My Cold War, and the short-story collection Blues and Trouble, which won the James Michener Award for Fiction. A collection of his nonfiction pieces, entitled Devil Sent The Rain, is a release by HarperPerennial for fall, 2011. No less a literary critic than Bob Dylan has said, "Tom Piazza's writing pulsates with nervous electrical tension – reveals the emotions that we can't define." A well known writer on American music as well, Tom won a 2004 Grammy Award for his album notes to Martin Scorsese Presents The Blues: A Musical Journey and is a three-time winner of the ASCAP-Deems Taylor Award for Music Writing. His writing has appeared in The New York Times, The Atlantic, Bookforum, The Oxford American, Columbia Journalism Review, and other periodicals. A graduate of the Iowa Writers' Workshop, he lives in New Orleans.  Read more…

John Pope is a contributing writer for NOLA.com and The Times-Picayune in New Orleans, where he has turned the difficult chore of writing appropriate obituaries into an art form. His obituaries are

, indeed, a great source of contemporary New Orleans history told through the lives of the City's residents after death. The University Press of Mississippi has just released a collection of these marvelous essays, with the title Getting Off At Elysian Fields. Pope was part of the newspaper's team which won two Pulitzer Prizes, a George Polk Award, a National Headliner Award, and the Medill Award for Courage in Journalism for coverage of Hurricane Katrina and its aftermath. Pope, who grew up in Metairie, LA, earned a bachelor's degree (cum laude) and a master's degree from the University of Texas, where he wrote for The Daily Texan and was elected to Phi Beta Kappa. He is serving a six-year term on Phi Beta Kappa's Senate. He has held fellowships in public health at the Knight Center for Specialized Journalism at the University of Maryland and at the Centers for Disease Control and Prevention in Atlanta. He also received a Hearst Foundation fellowship at the University of Texas. Pope has won four first prizes from the Press Club of New Orleans, three first prizes from the Louisiana State Medical Society and one from the Louisiana-Mississippi Associated Press Association.


Uriel Quesada, Ph.D. is the director of the Center for Latin American and Caribbean Studies at Loyola University. There, he offers courses on Latin American crime literature, Central American postwar literature, Latin American urban chronicle, Border studies, and Latin American Life Writing. Read more…
Maurice Carlos Ruffin is a charter member of the Melanated Writers Collective and the Peauxdunque Writers' Alliance, a multi-genre writers' group formed under the auspices of the Pirate's Alley Faulkner Society's Words & Music Writers' Alliance. He received the University of New Orleans Creative Writing Workshop's 2013 Joanna Leake Prize for Fiction Thesis for his short story collection It's Good to See You're Awake. Read more…

Joséphine Sacabo lives and works in New Orleans,where she has been strongly influenced by the unique ambiance of the city, and also spends time at her second home in San Miguel Allende, Mexico. She is a native of Laredo, TX, and was educated at Bard College in NY. Before moving to New Orleans, she lived and worked extensively in France and England. One of her collections of photographs, Óyeme con los Ojos (Hear Me with Your Eyes), which was exhibited at the Ogden Museum of Southern Art and The Gallery of Fine Photography, will be central to our Pan American Connections event at the historic Ursuline Convent on All Saints Day.  Read more…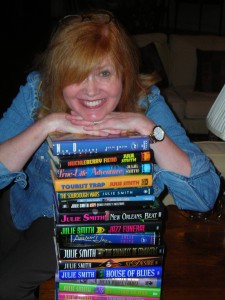 Julie Smith is the author of 20 novels, most of them set in New Orleans and starring one or the other of her detective heroes, an ex-debutante turned cop named Skip Langdon, and a PI named Talba Wallis. (Both female, both tough and wily.) A long-time New Orleans resident, she's the editor of the recent acclaimed anthology, New Orleans Noir, and she's also written numerous short stories and essays. Her novel, New Orleans Mourning, won the Edgar Allan Poe award for best novel. This well-known creator of the detectives Skip Langdon and Talba Wallace recently turned her hand to a different kind of character, an engaging one at that, a cat. He's named A.B., advisor to budding psychic Reeno, ace teen burglar, tough and wiley like Julie's other female protagonists, just younger. Taking a cue from all of the research for her long series of mystery novels for adults, Reeno is a well-drawn crime figure who describes her friend A. B. as the "mutant cat from Hell." The book, Cursebusters, is a YA paranormal adventure. After editing New Orleans Noir, she created an e-publishing company, which launched in 2010 with a book by Patty Friedmann. Read more…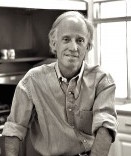 David Spielman, born in Tulsa, OK, has lived in New Orleans for more than 40 years, since spending a year in Europe studying art and art history and graduating from Westminster College in Missouri. He has worked as an independent, freelance photographer and has traveled the world for assignments and personal creative work, visiting six of the seven continents and 49 of the 50 states. His corporate clients include both Fortune 500 companies and local and international concerns. Spielman has his gallery and darkroom in the middle of the Garden District in a century-old skating rink. Read more…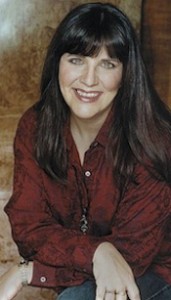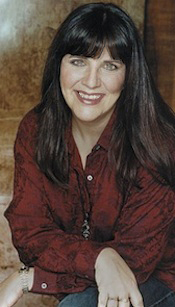 Shari Stauch is the creator of Where Writers Win, co-director of programming for Words & Music, and a partner in PubSense Summit. Stauch is a certified coach, an award-winning essayist and fiction writer, and four-time William Faulkner – William Wisdom finalist, including twice as an essay first runner-up. In 2010 Ms. Stauch was First Runner-up, and was First Runner-up in the novel-in-progress category in 2007 as well. She is the author of four non-fiction books and is working on completion of a novel set in her hometown, Chicago, IL. Read more…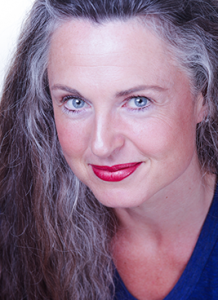 Jennifer Steil is an award-winning American writer, journalist, and actor currently living in La Paz, Bolivia. Her first book, The Woman Who Fell From the Sky (Broadway Books, 2010) is a memoir about her adventures as editor of the Yemen Observer newspaper in Sana'a. The book received accolades in The New York Times, Newsweek, and the Sydney Morning Herald. Jennifer's second book and debut novel, The Ambassador's Wife, was released by Doubleday in July, 2015. The Ambassador's Wife won the 2013 William Faulkner-William Wisdom Creative Writing Competition Best Novel award, expanded from her Novel-in-Progress, which won the 2012 Gold Medal. Read more…

Terri S. Shrum (previously published as Terri Shrum Stoor), a founding member of the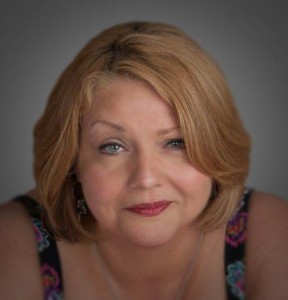 Peauxdunque Writers Alliance, is a winner of the William Faulkner-William Wisdom gold medal for the short story. Her work has appeared or is upcoming in publications including The Missouri Review, Quarterly West, The Frank Martin Review, The Double Dealer, and New Orleans by New Orleans Read more…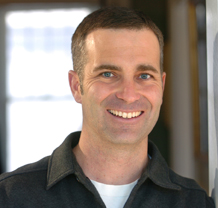 Steve Striffler, Ph.D. is the Doris Zemurray Stone Chair of Latin American Studies, Professor of Anthropology and Geography, and Director of Latin American Studies at the University of New Orleans.  Steve received his Ph.D. at the New School for Social Research and has held postdoctoral fellowships at Yale, UNC, and Northwestern Universities.  Dr. Striffler writes on Latin American food, labor, and politics.  His first book, In the Shadows of State and Capital, was published by Duke University Press. Read more…